Welcome to the Modulo Pi e-Shop
At Modulo Pi, we design the next generation of media server solutions.
Versatile and fully integrated, our innovative systems help reduce complexity, unleash power, and creativity.
Our media server solutions have already powered hundreds of stunning projects worldwide in a large array of applications: video mapping, corporate events, museums, touring,…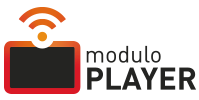 A cost-effective media server ideal for your everyday projects
2D mapping · Edge blending · Video playback · Live mixer
Automation · Show control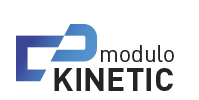 The ultimate video solution tailored for the most challenging projects
3D study & simulation · Generative Content · 2D+3D mapping
Edge blending · Video playback · Live mixer · Interactivity & tracking
Show control · VR
At the cornerstone of each project workflow are our comprehensive and intuitive software: Modulo Player and Modulo Kinetic Designer.
Whether you want to practice the software, pre-program a show offline, or even perform project study & simulation, you're in the right place.
Join us and discover the endless possibilities of Modulo Pi's real-time fully-integrated media server solutions.