More than a Media Player
A cost-effective media server ideal for your everyday projects.
Easy to learn, set-up, and operate, Modulo Player combines the extensive capabilities of a media server, and a live mixer.
Seamlessly process media, encode, and play your show through its super intuitive user interface.
Simple-to-use workflow and playlist enable fast show set-up,
and last-minute changes.
Super Intuitive Software
Modulo Player comes with a dedicated Remote Control Software designed to optimize setup, workflow management, and show control.
No matter the number of media servers, one remote control software is needed to work on the server(s) settings, as well as the overall setup, media encoding, transferring and show playback.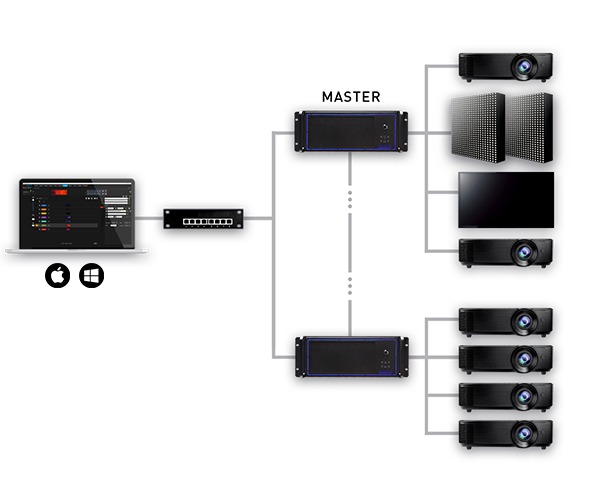 State-of-the-Art Media Processing
Modulo Player is designed to process media seamlessly and provide the best image quality, while running on a streamlined hardware configuration.
It handles a wide variety of media:
Apple ProRes
HAP up to 8K+
H.264 and MPEG2
Uncompressed still sequences including TGA & 10-bit DPX
GoPro Cineform
Interactive Shader Format (ISF)
Multi-channel ASIO audio
3D 120Hz stereo (option)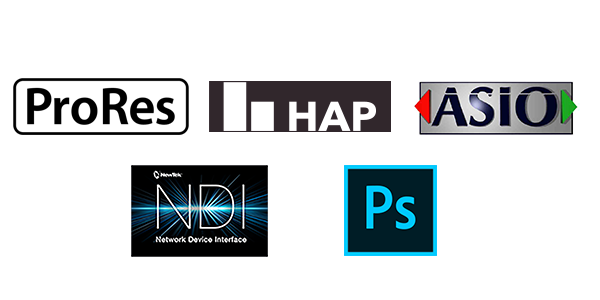 Powerful Warping Tools for Projection Mapping
Create stunning projection mapping experiences with unrivaled ease-of-use.
For the most complex shapes, our exclusive X-Map function will help you save time and money.
No need for an expensive 3D workflow: Simply import a Photoshop file, extract its layers, and warp them independently.
| NEW |

Embedded Low-Latency Live Mixer

As a world's first, Modulo Player now embeds a low-latency live mixer with all main functionalities of a mixer: Live program, preview, and confidence screens, presets management, transition effects,…

Modulo Player is a multi-user device: Several operators can work simultaneously on the media server and mixer interfaces. All contents and operations are perfectly synchronized.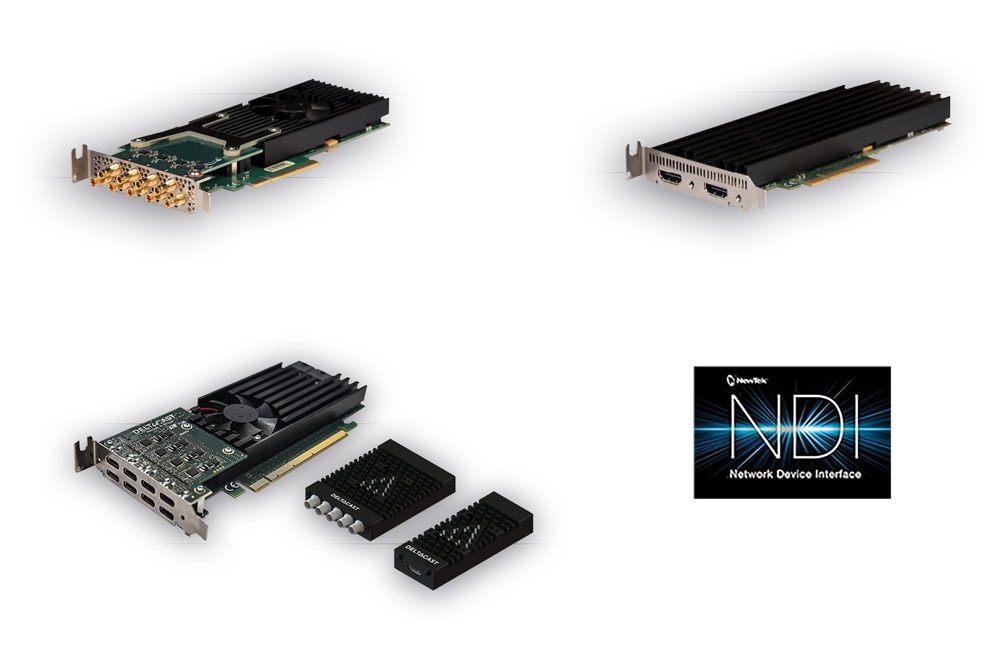 Live Input Boards
Modulo Player integrates live input cards, including FLEX video I/O technology by Deltacast:
Up to 8 x SD/HD/3G-SDI inputs
Up to 4 x HDMI 2.0 inputs
It supports NewTek's NDI technology, and allows to stream multiple high quality live video sources across an Ethernet network, and use them as inputs.
Visualize all your live sources on your custom designed monitoring output and/or stream them over NDI.
Ready for Interactivity
Add interactivity and simple tracking to your shows thanks to Modulo Player's Digimap function.
Easily control the parameters of your media – including position, rotation, opacity, color,… – using external devices (OSC, Art-Net, MIDI, TCP/IP rotary encoder).
Modulo Player's wizard allows easy and quick calibration of the incoming data, so that you can link it to your media parameters.
Watch the video and see an example of panels tracked thanks to our Digimap feature.
Easy, yet Powerful Show Control
Create, control, and play automated tasks for a wide number of preloaded external devices including video-projectors, matrix switchers, video processors. The device main parameters are available in our extensive library to ensure fast and easy control through Modulo Player.
Trigger tasks from specific devices such as Calendar, MIDI, OSC, GPIO, Art-Net and DMX.
Several Customizable Hardware Configurations
Modulo Player is available in 4 different hardware configurations to fit your needs and budget: Nano, Standard, Pro, and Ultra.
The different hardware configurations can all be customized: Add a timecode card, a live capture card, additional storage capacity, etc.
Check the Specifications tab or download Modulo Player's brochure to find out more.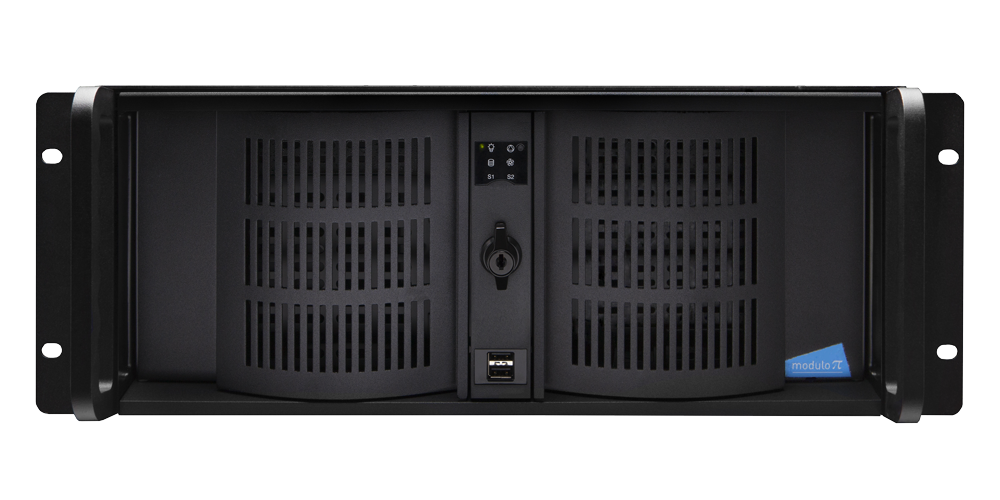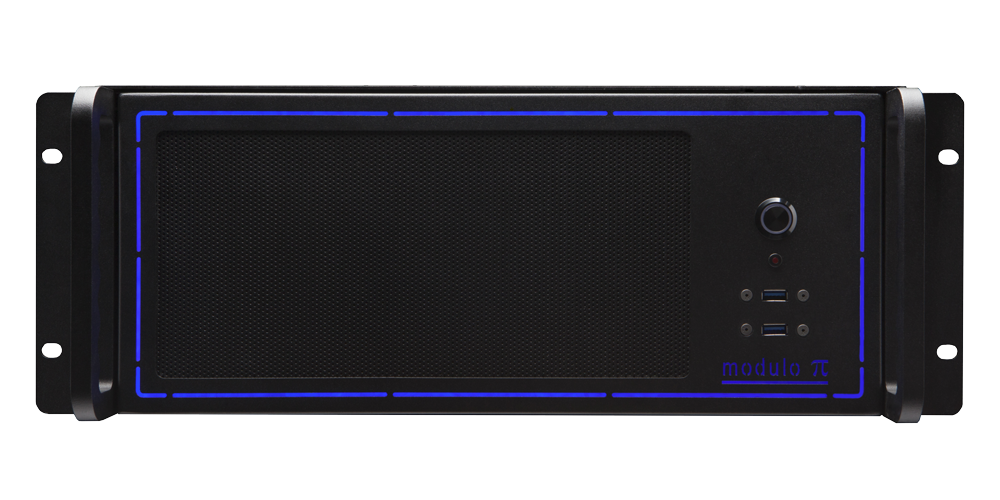 | References | Outputs | SSD | Optional capture card |
| --- | --- | --- | --- |
| NANO | | | |
| NANO-1 | 1 output 2560x1600 | 40 GB + 200 GB SSD | |
| STD | | | |
| MP-STD-1 | 1 output 2560x1600 | 40 GB + 200 GB SSD | |
| MP-STD-2 | 2 outputs 2560x1600 | 40 GB + 200 GB SSD | |
| MP-STD-3 | 3 outputs 2560x1600 | 40 GB + 200 GB SSD | |
| MP-STD-4 | 4 outputs 2560x1600 | 40 GB + 200 GB SSD | |
| PRO | | | |
| MP-PRO-1 | 1 output 2560x1600 | 120GB + 2TB SSD | |
| MP-PRO-2 | 2 outputs 2560x1600 | 120GB + 2TB SSD | |
| MP-PRO-4 | 1 output 4K or 4 outputs 2560x1600 | 120GB + 2TB SSD | |
| MP-PRO-6 | 1 output 4K or 6 outputs 2560x1600 | 120GB + 2TB SSD | |
| MP-PRO-2x4K | 2 outputs 4K or 4 outputs 2560x1600 | 120GB + Fast NVME PCIE 4TB | |
| MP-PRO-3x4K | 3 outputs 4K or 6 outputs 2560x1600 | 120GB + Fast NVME PCIE 4TB | |
| ULTRA | | | |
| MP-UX-1 | 1 output 2560x1600 | 120GB + Fast NVME PCIE 1TB | |
| MP-UX-2 | 2 outputs 2560x1600 | 120GB + Fast NVME PCIE 2TB | |
| MP-UX-4 | 1 output 4K or 4 outputs 2560x1600 | 120GB + Fast NVME PCIE 4TB | |
| MP-UY-2x4K | 2 outputs 4K or 4 outputs 2560x1600 | 120GB + Fast NVME PCIE 8TB | |
| MP-UY-3x4K | 3 outputs 4K or 4 outputs 2560x1600 | 120GB + Fast NVME PCIE 8TB | |
| References | |
| --- | --- |
| DELTA-3G-2 | Live Capture 2 x 3G SDI |
| DELTA-412G | Live Capture 1 x 12G SDI or 4 inputs HDSDI-3G |
| DELTA-812G | Live Capture 2 x 12G SDI or 8 inputs HDSDI-3G |
| DELTA-HDMI2 | Live Capture 2 x inputs HDMI 2.0 |
| | |
| DELTA-HOST | Flex Host Card |
| MOD-HDMI | Flex Module single HDMI 2.0 |
| MOD-DP | Flex Module single DP 1.2 |
| MOD-SDI4 | Flex Module 4 SDI 3G |
| | |
| AD-GEN | Genlock Card |
| TC-PCIE-R | Timecode card reader |
| TC-PCIE-RW | Timecode card reader writer |
| | |
| RUGG | Rugged suspended enclosure with Pro AV connectors |