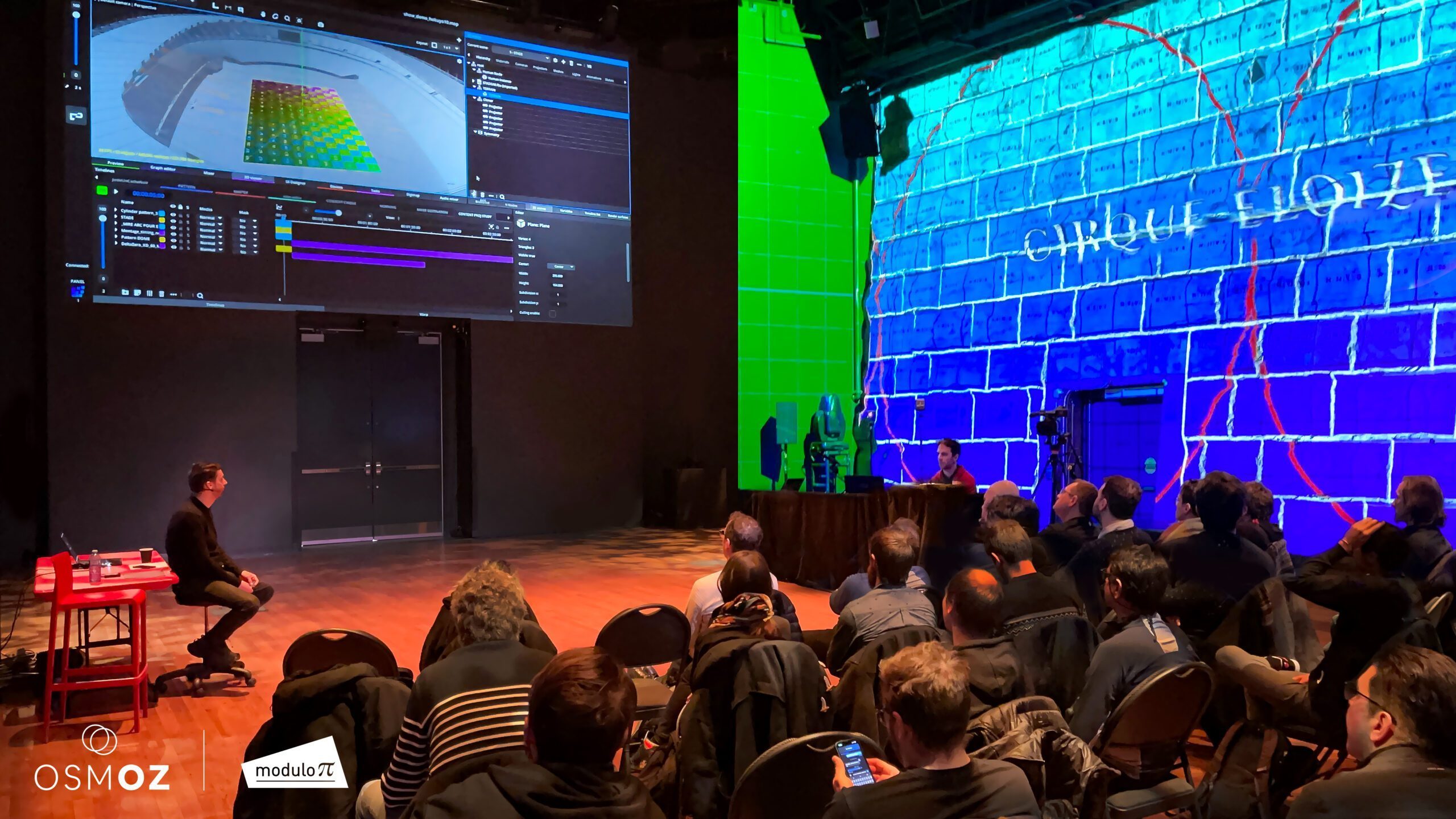 Paris, April 2023 – Modulo Pi and Osmoz.tech recently organized a workshop in Montréal to showcase the latest advancements in the Modulo Kinetic media server and strengthen their partnership in Canada.
On March 28, 2023, a full-day workshop was organized by Modulo Pi, leading designer and manufacturer of media server solutions, and Osmoz.tech, official distributor of Modulo Pi in Canada.
The workshop was held at the Cirque Eloize in Montréal, within a studio equipped with the Modulo Kinetic media server and KineMotion optical tracking module by Modulo Pi. About 30 industry professionals gathered for the day, including rental and staging firms, systems integrators and creative studios.
Presented by Vincent Pasquier, CEO at Osmoz.tech, the event provided a platform to showcase the latest advancements in Modulo Kinetic, the fully-integrated media server solution and flagship of Modulo Pi.
The event featured a series of informative presentations, technical demonstrations, and networking opportunities. Vincent Pasquier shared his expertise and offered attendees an exclusive preview to Modulo Kinetic version 5 and its new features designed for interactive experiences.
"We are delighted to see this workshop successfully organized with Osmoz.tech, our distributor for the Canadian territory" says Yannick Kohn, Founder and CEO at Modulo Pi. "With +15 years of technical and creative experience acquired in Canada, we are confident Vincent will contribute to the expansion of our media server solutions and provide the highest level of service and support to customers in Canada."
Vincent Pasquier, CEO at Osmoz.tech, explains: "I chose to distribute the Modulo Pi products in Canada because I am convinced there are significant opportunities for them on the North American media server market. With their all-in-one approach and user-friendliness, the products offer a perfect answer for the flourishing market of immersive and interactive multimedia experiences. Modulo Pi delivers turnkey, quick-to-learn tools that will optimize not only the budget but also the integration time, allowing us to focus on the user experience. Modulo Pi is a technology at the service of creation."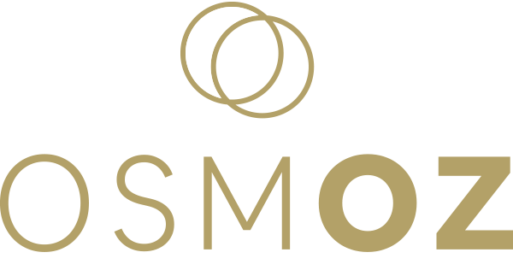 About Osmoz.tech
Osmoz.tech is the official distributor of the Modulo Pi media servers in Canada. Created by Vincent Pasquier, a creative leader and technology expert with +15 years' experience, Osmoz.tech provides high-end support and training with the Modulo Pi products.
More information: ozmoz.tech