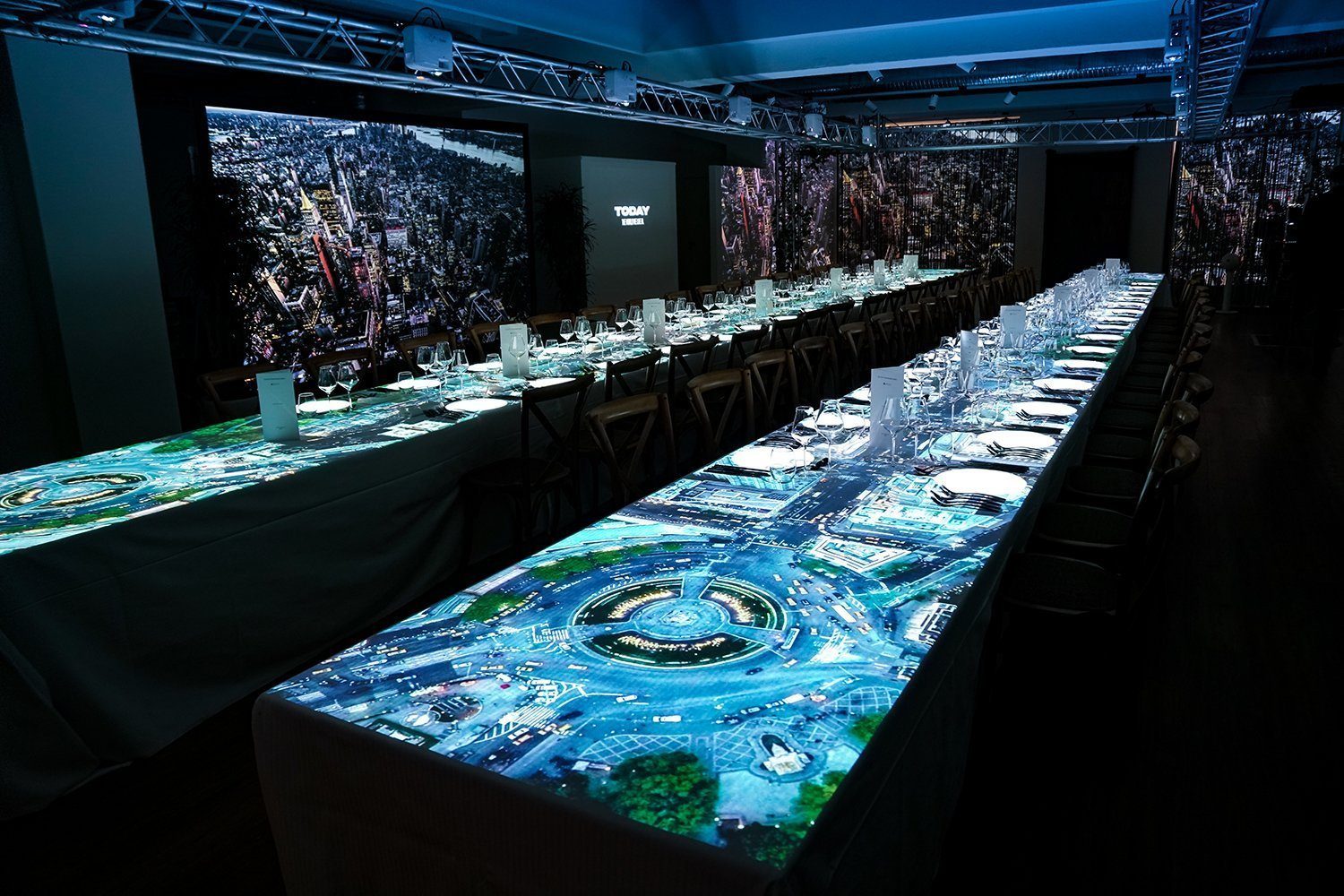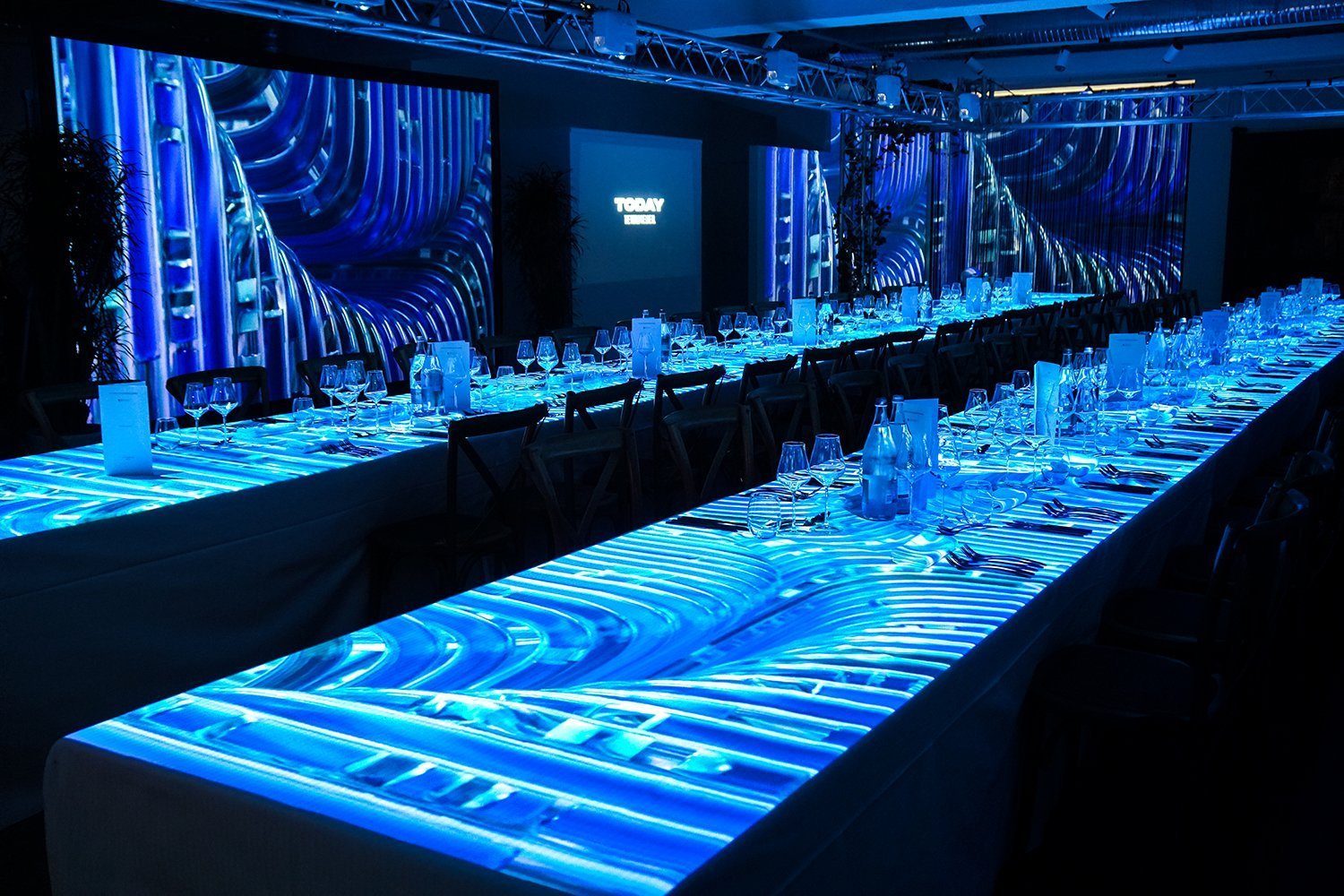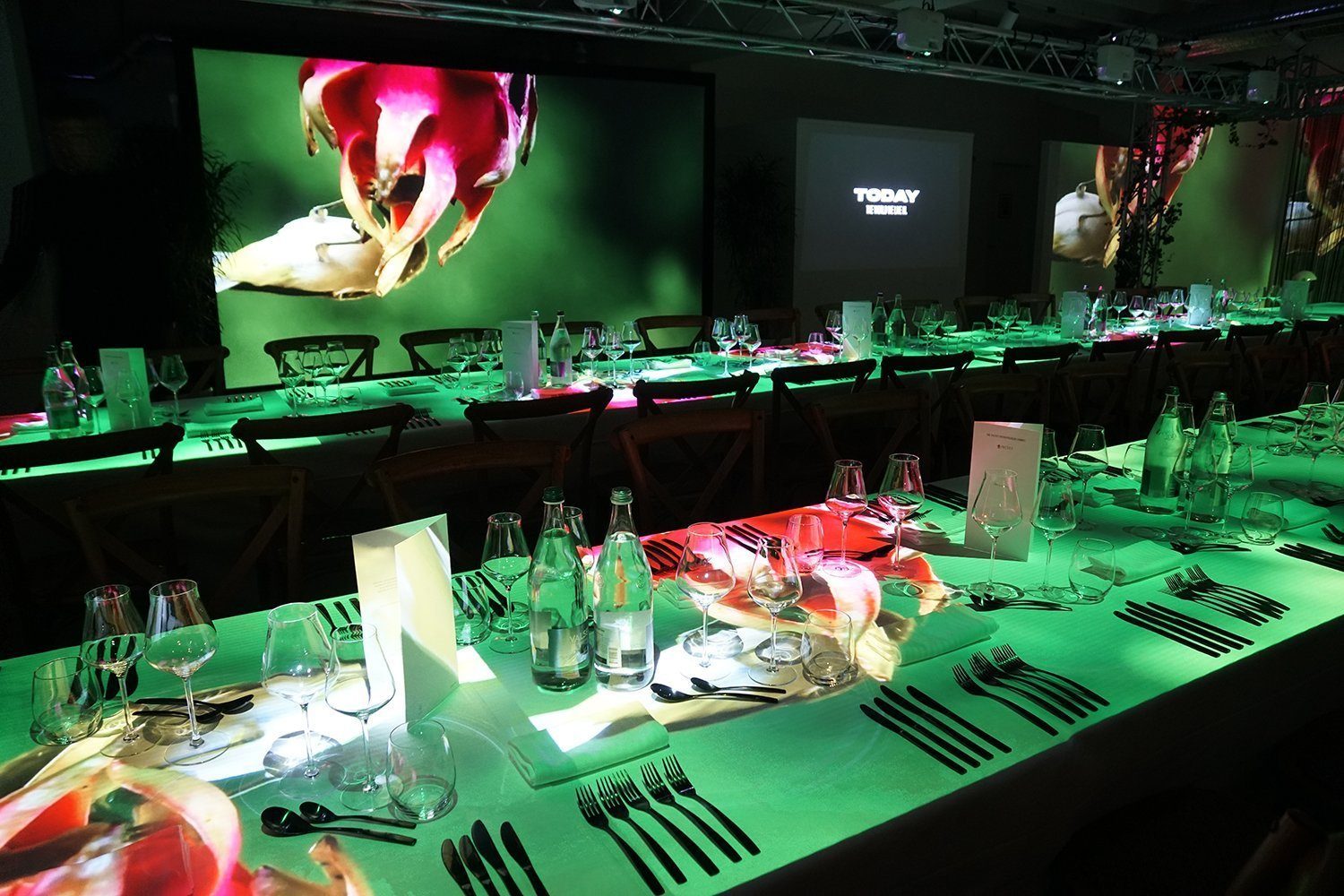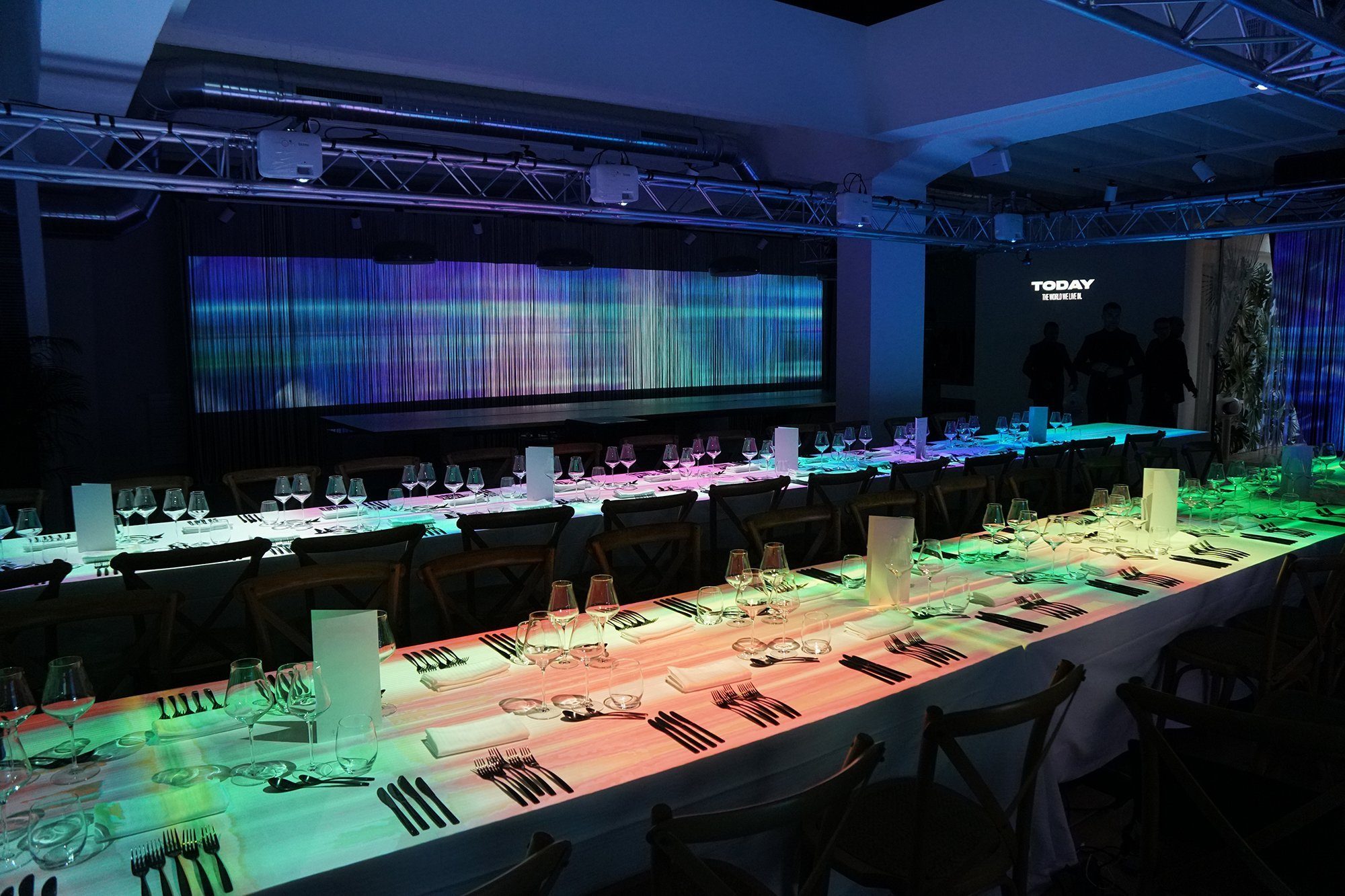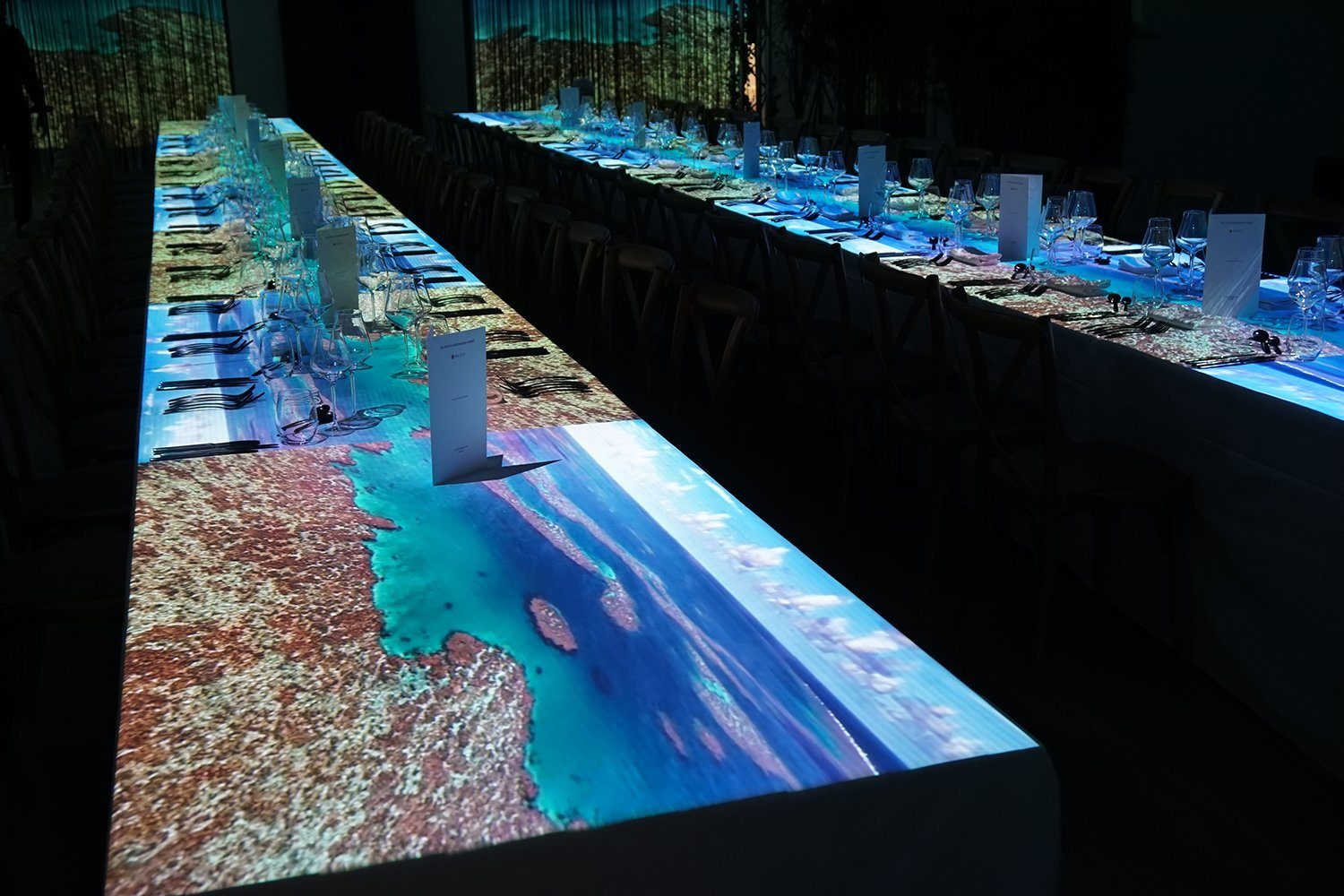 360° immersive dinner with Modulo Player
When culinary art meets technology, the audience enjoys an awakening of all senses.
Dorier Group worked on a 360° immersive dinner thanks to 3 x Modulo Player media servers by Modulo Pi.
A video projection was achieved on 2 tables of 12 meters each. This projection required 12 x video-projectors, all fed by 2 x Modulo Player with 6 outputs each. The 2 Modulo Player were in charge of the blending, the warping, and the projection of 10520 x 1080 media to ensure upmost video quality.
The third Modulo Player was equipped with 4 outputs and allowed a soft edge blending projection on several string curtains, as well as mapping a wall to perfect the immersive experience.