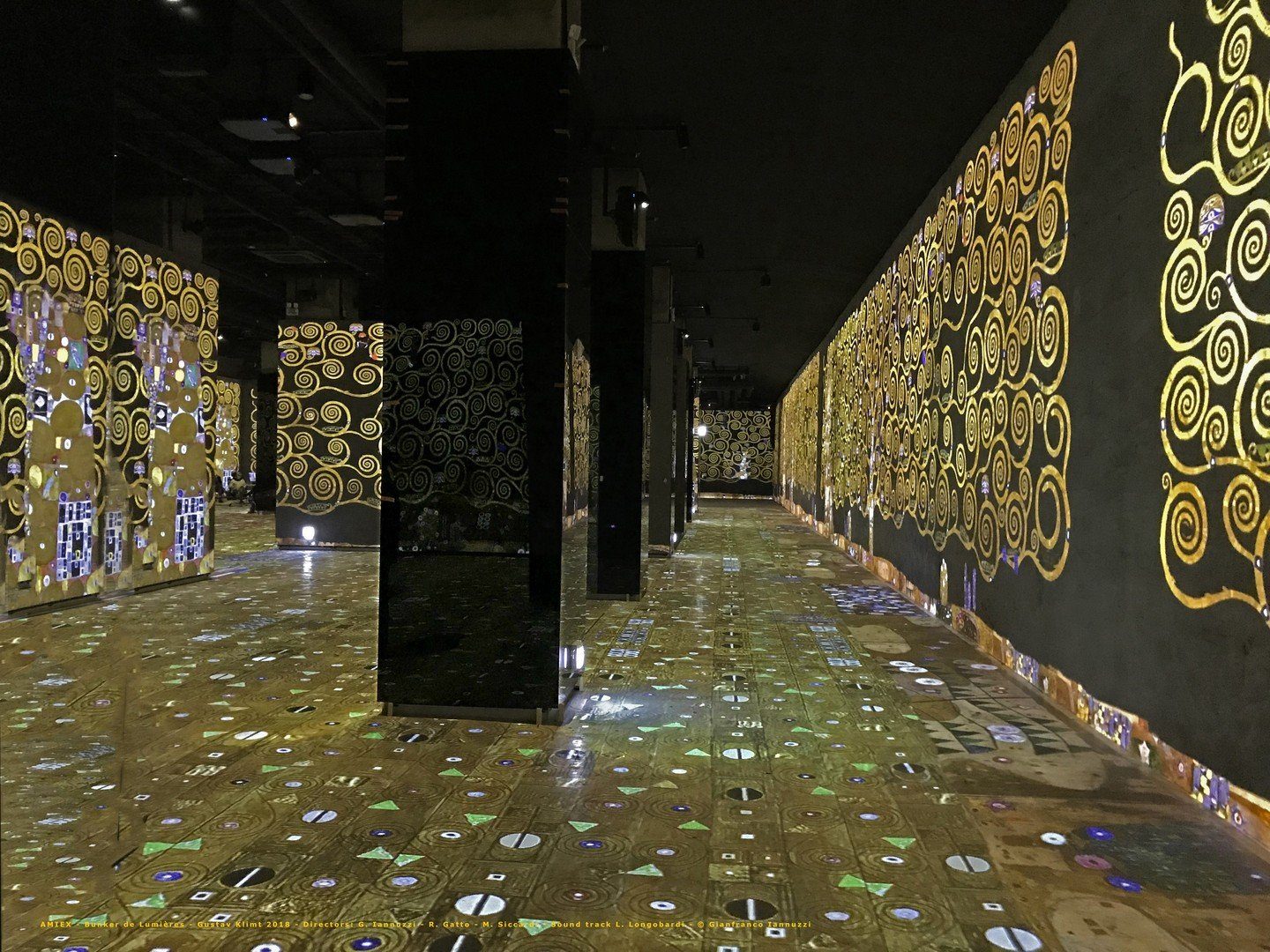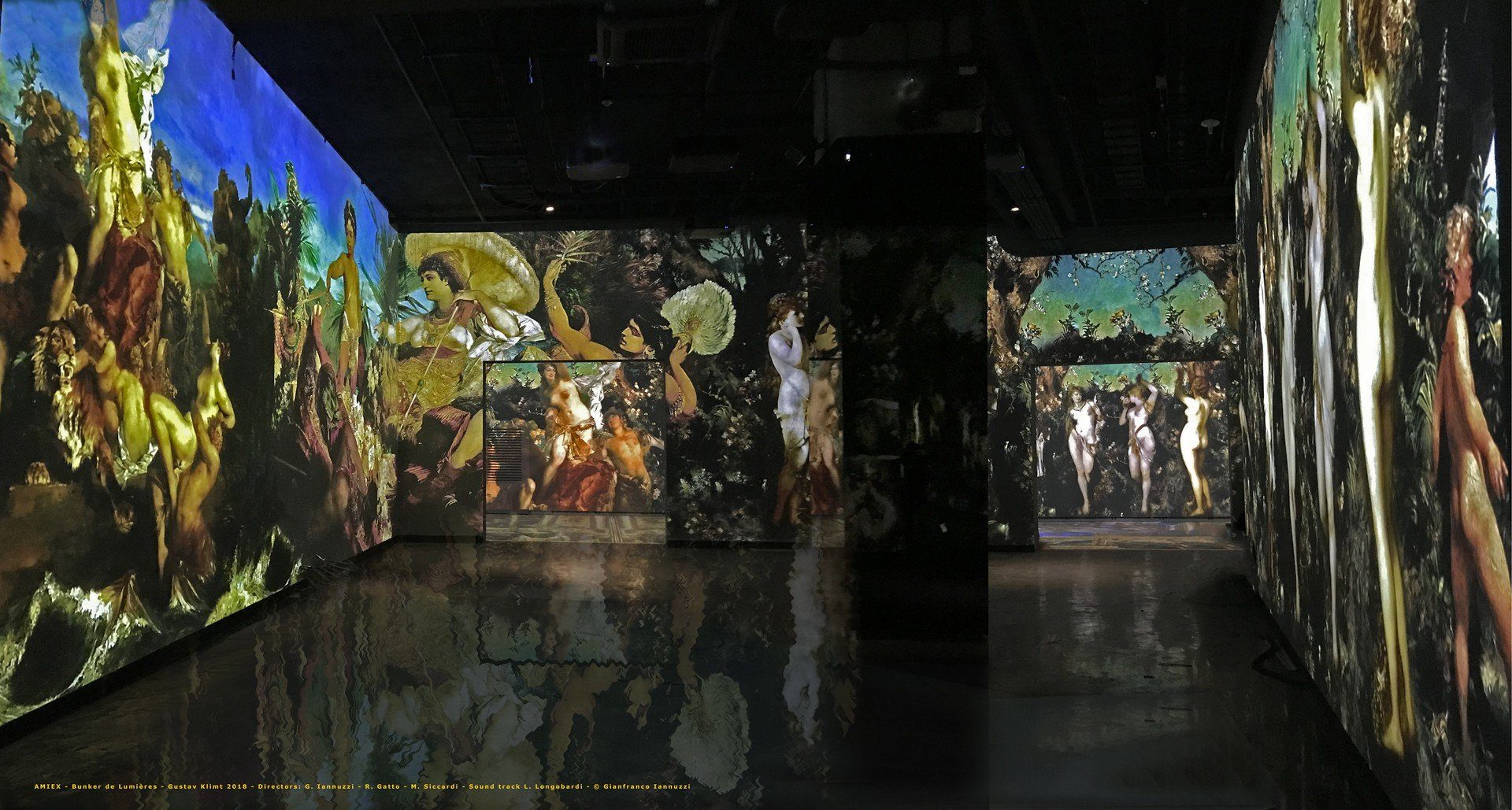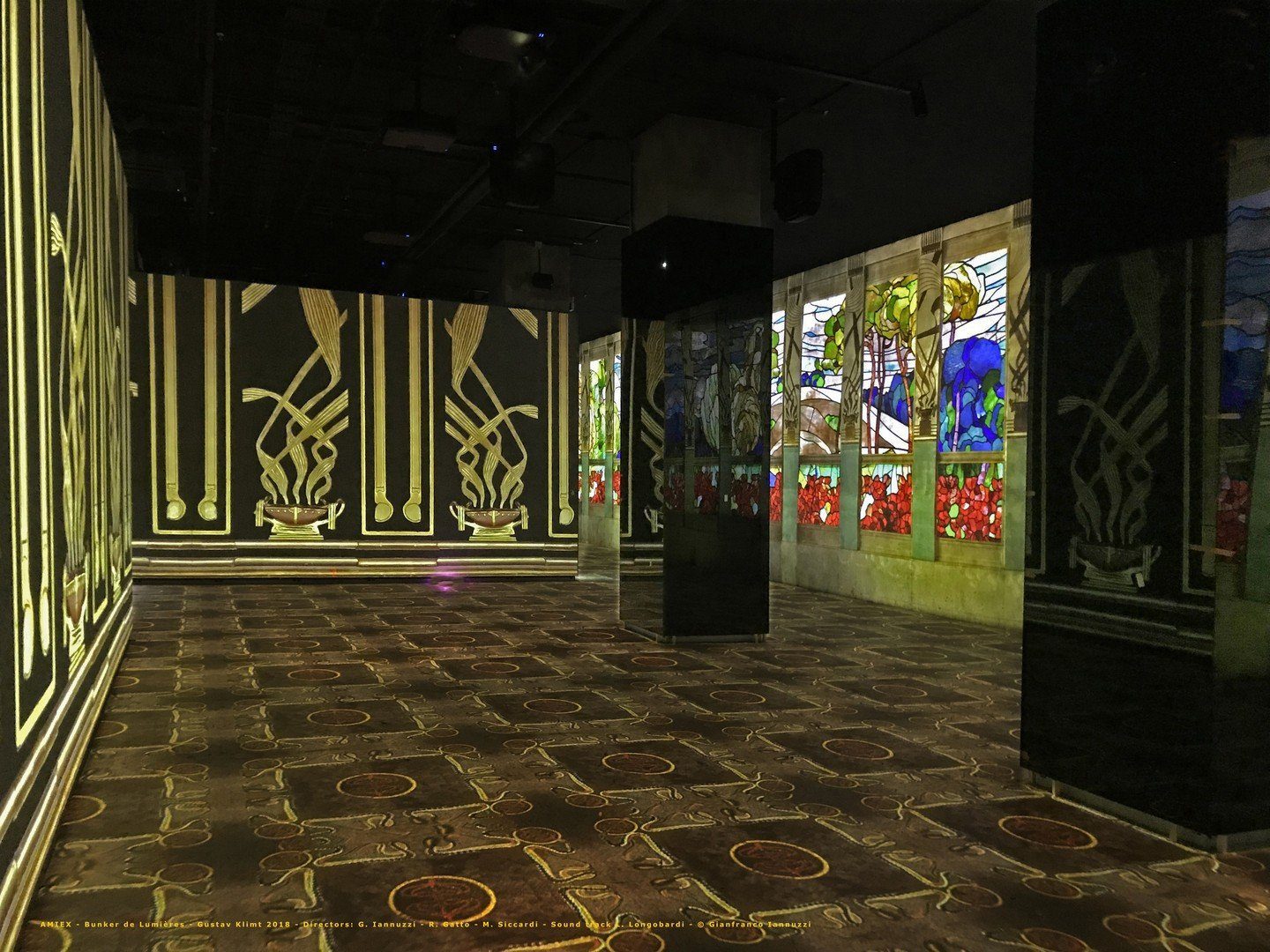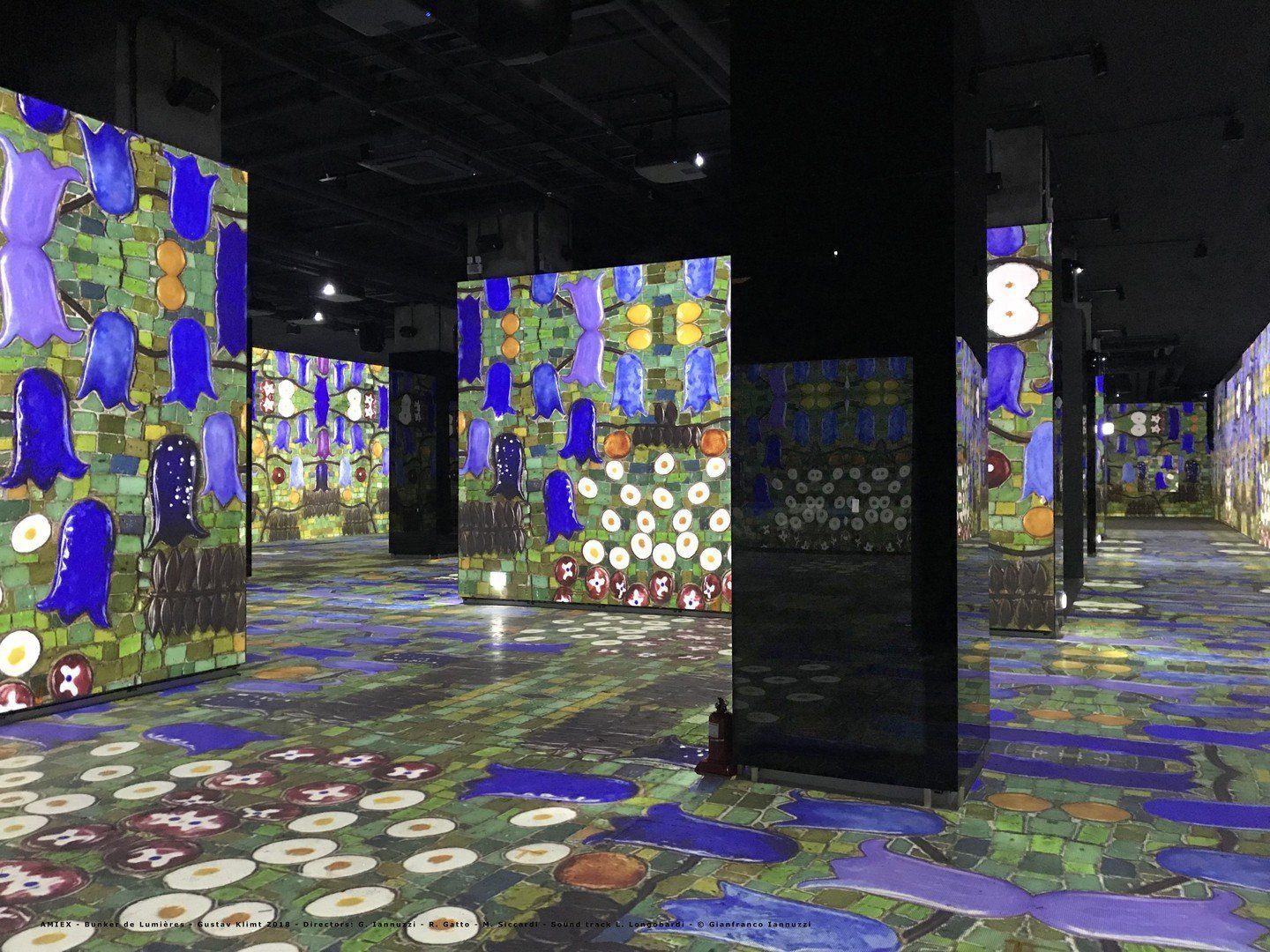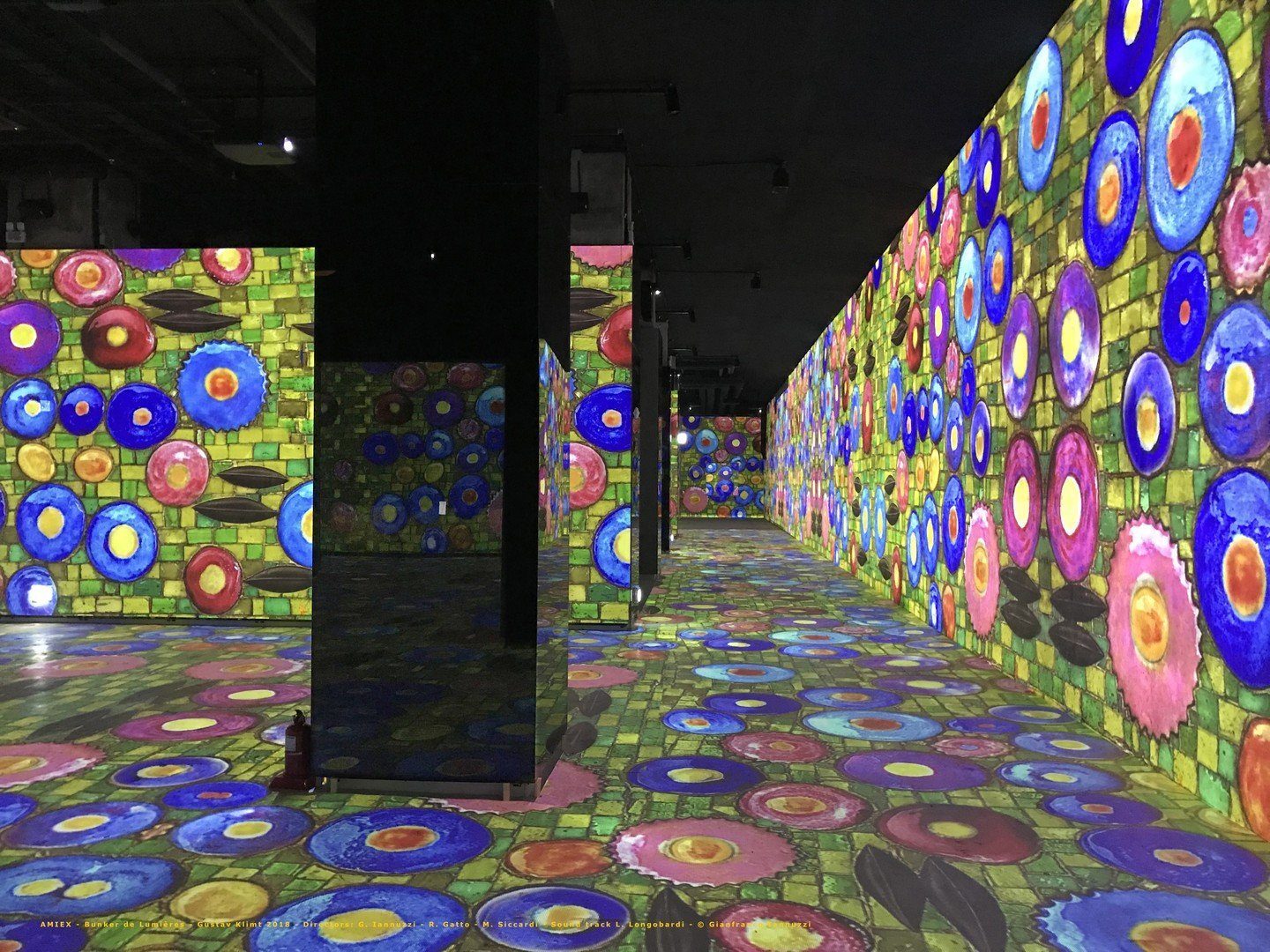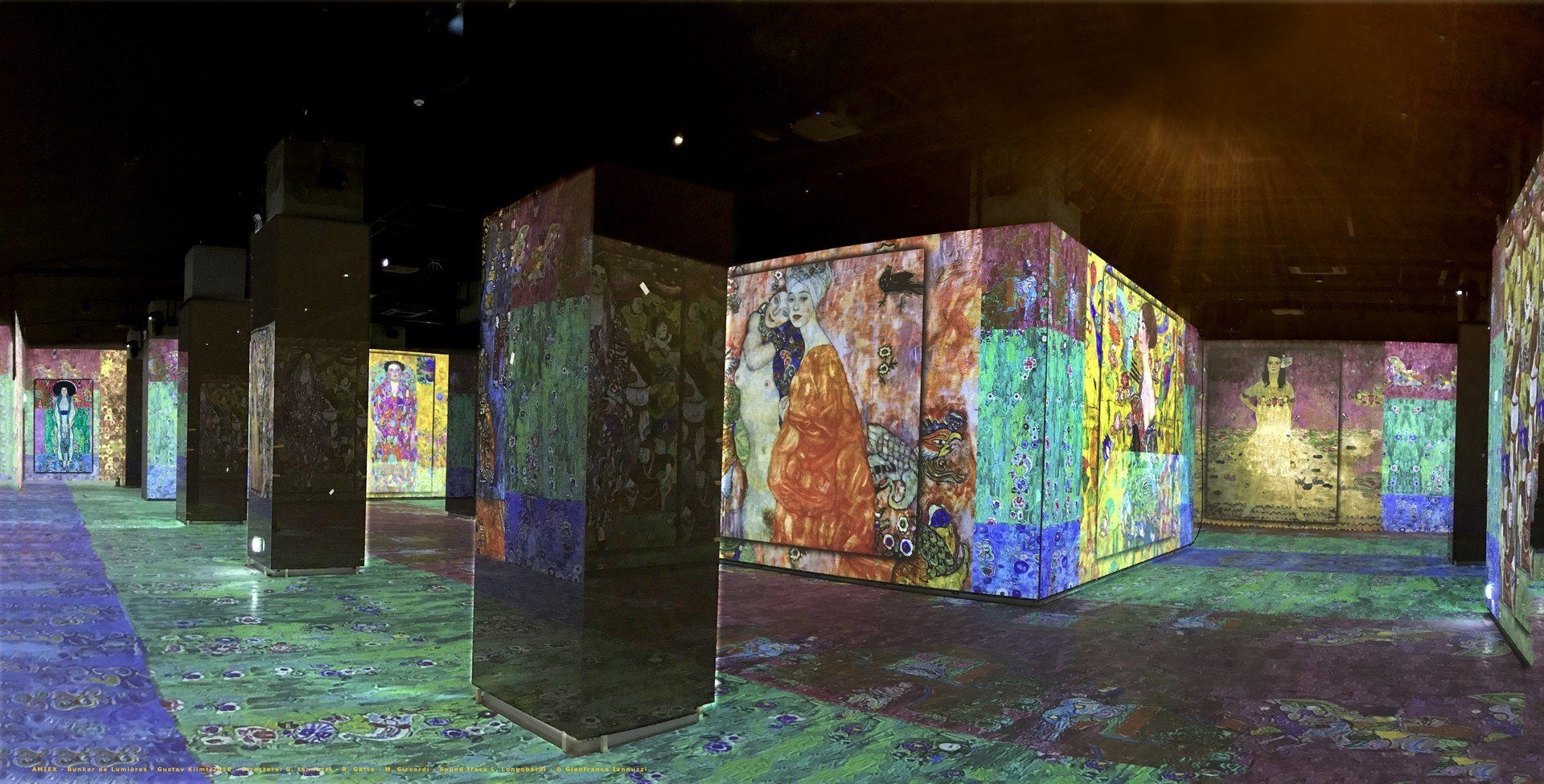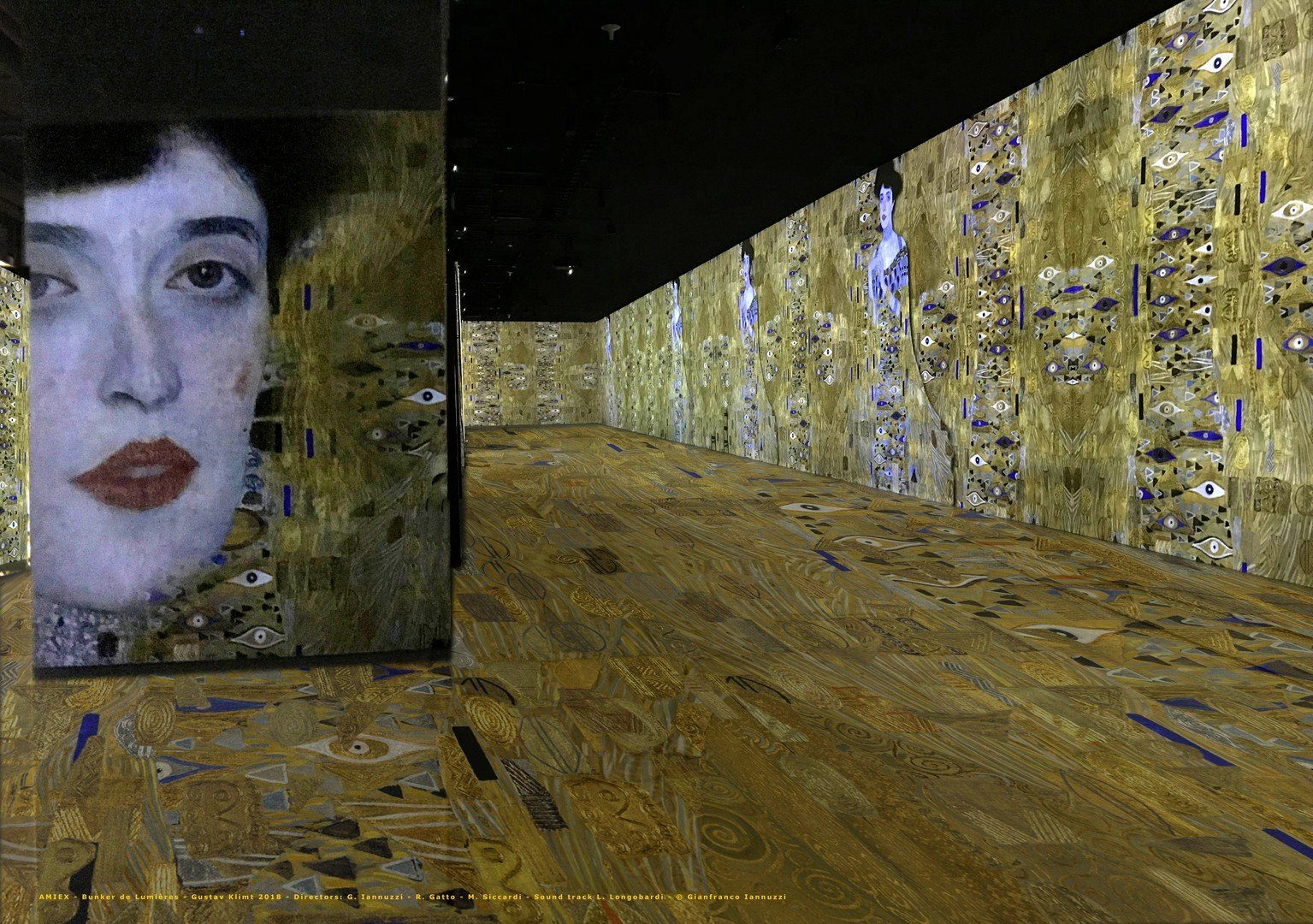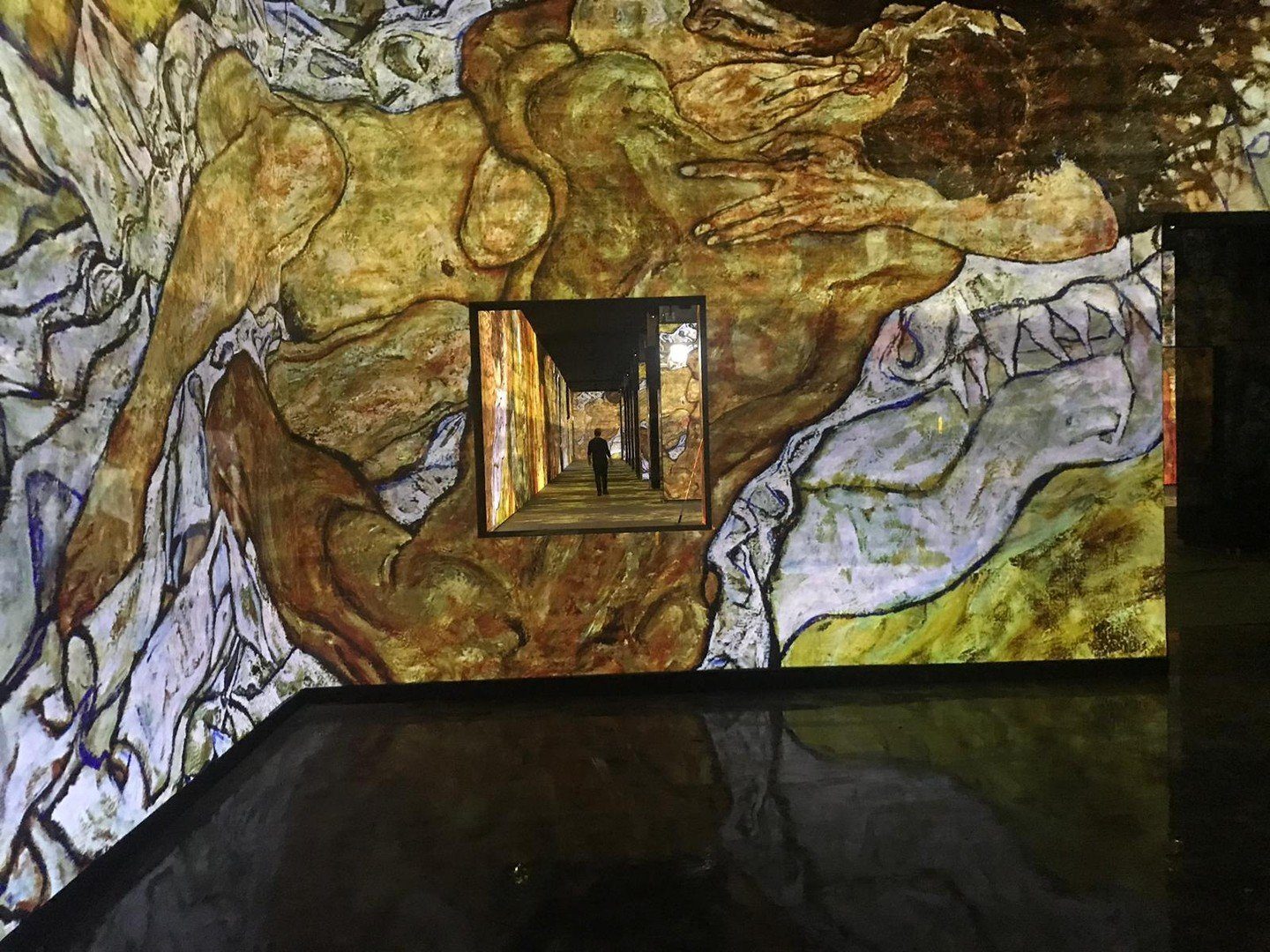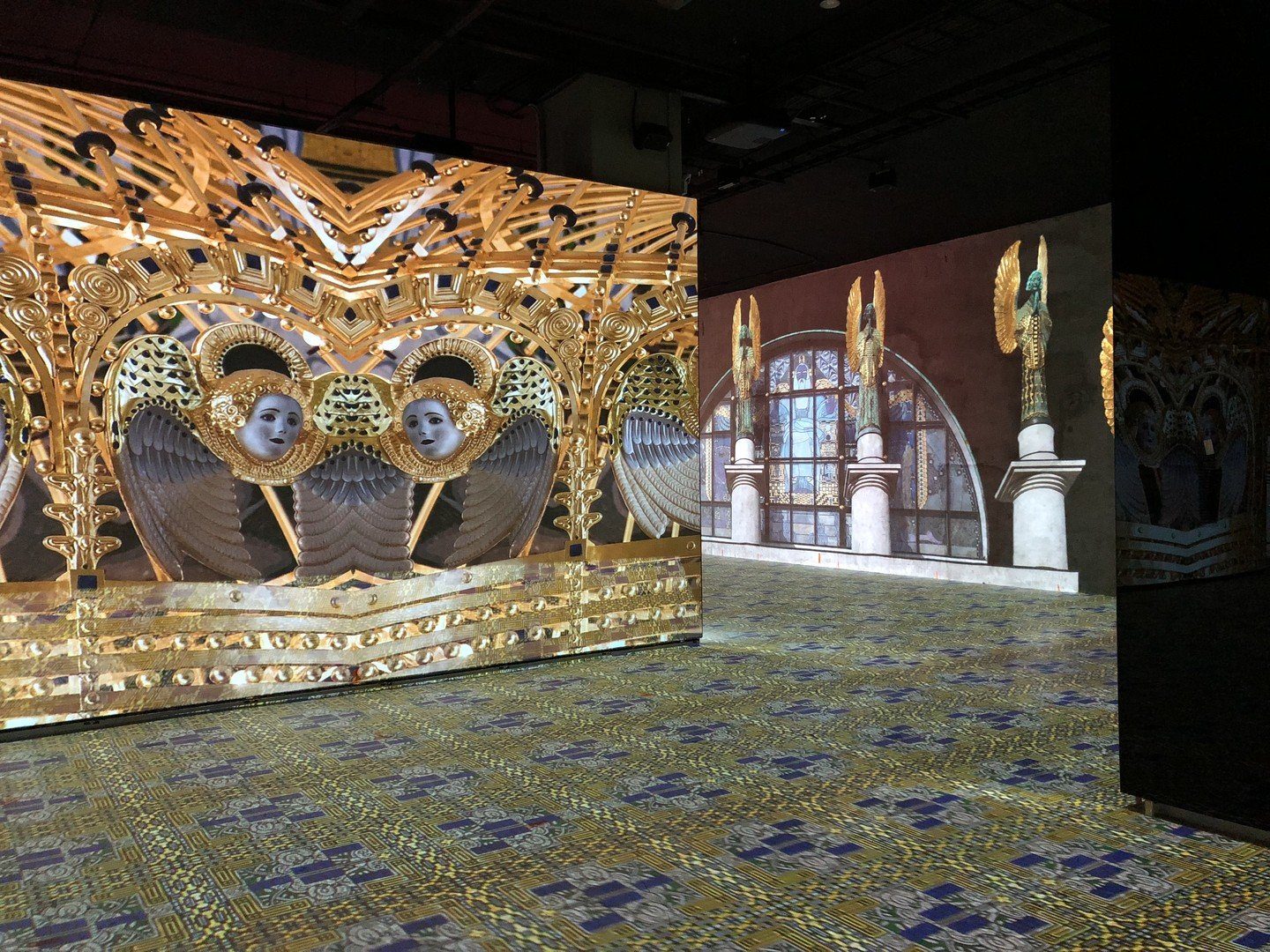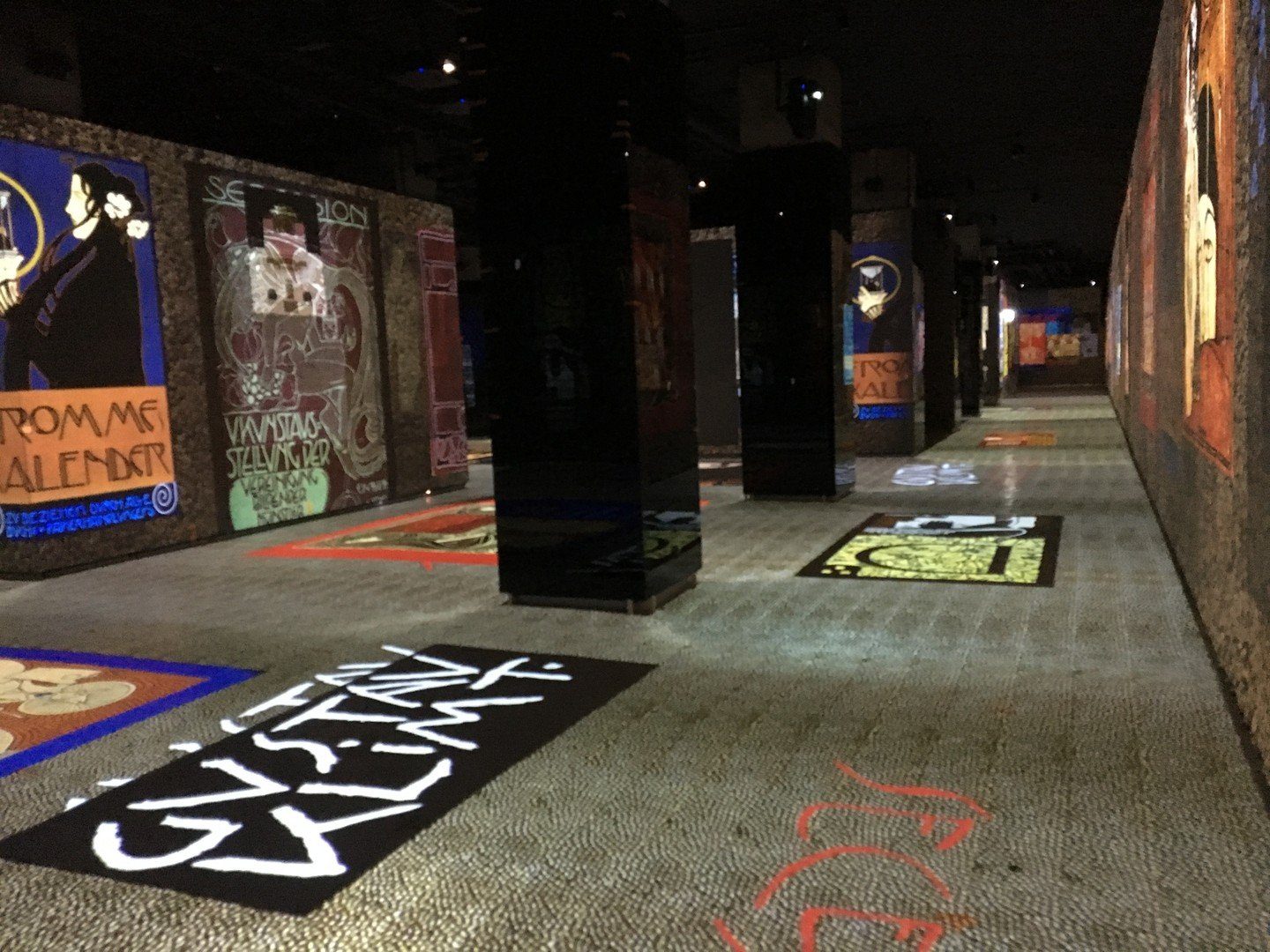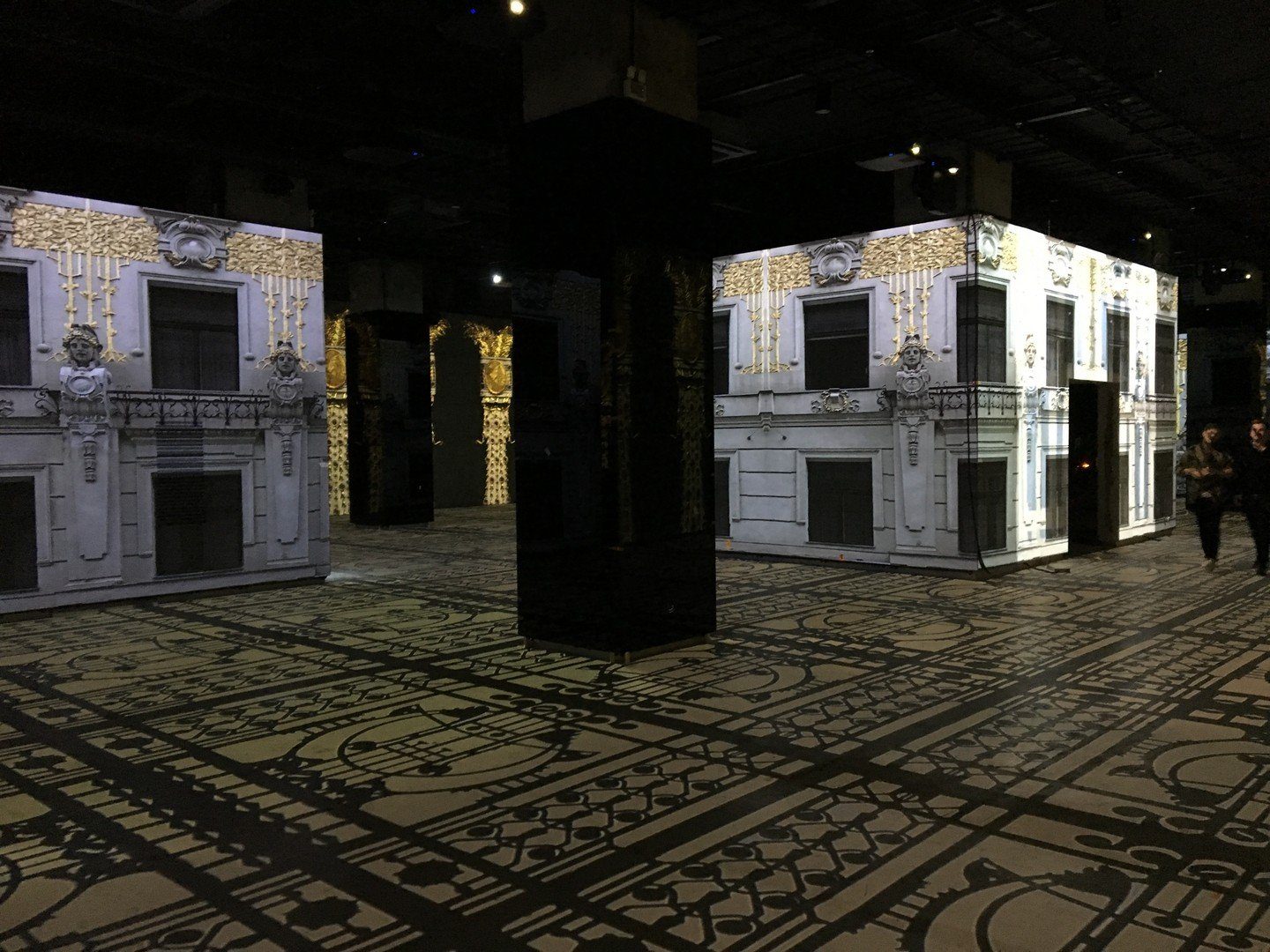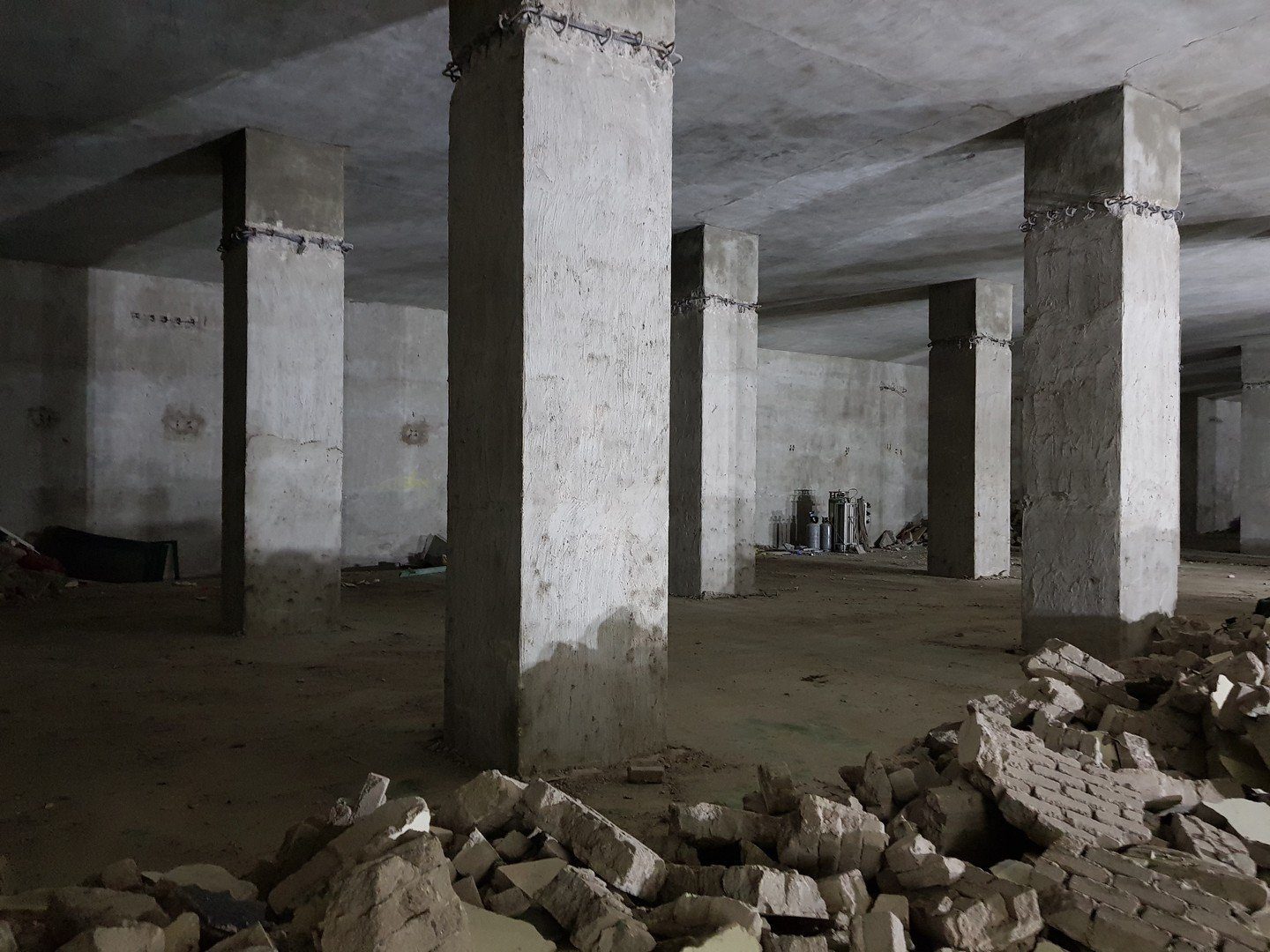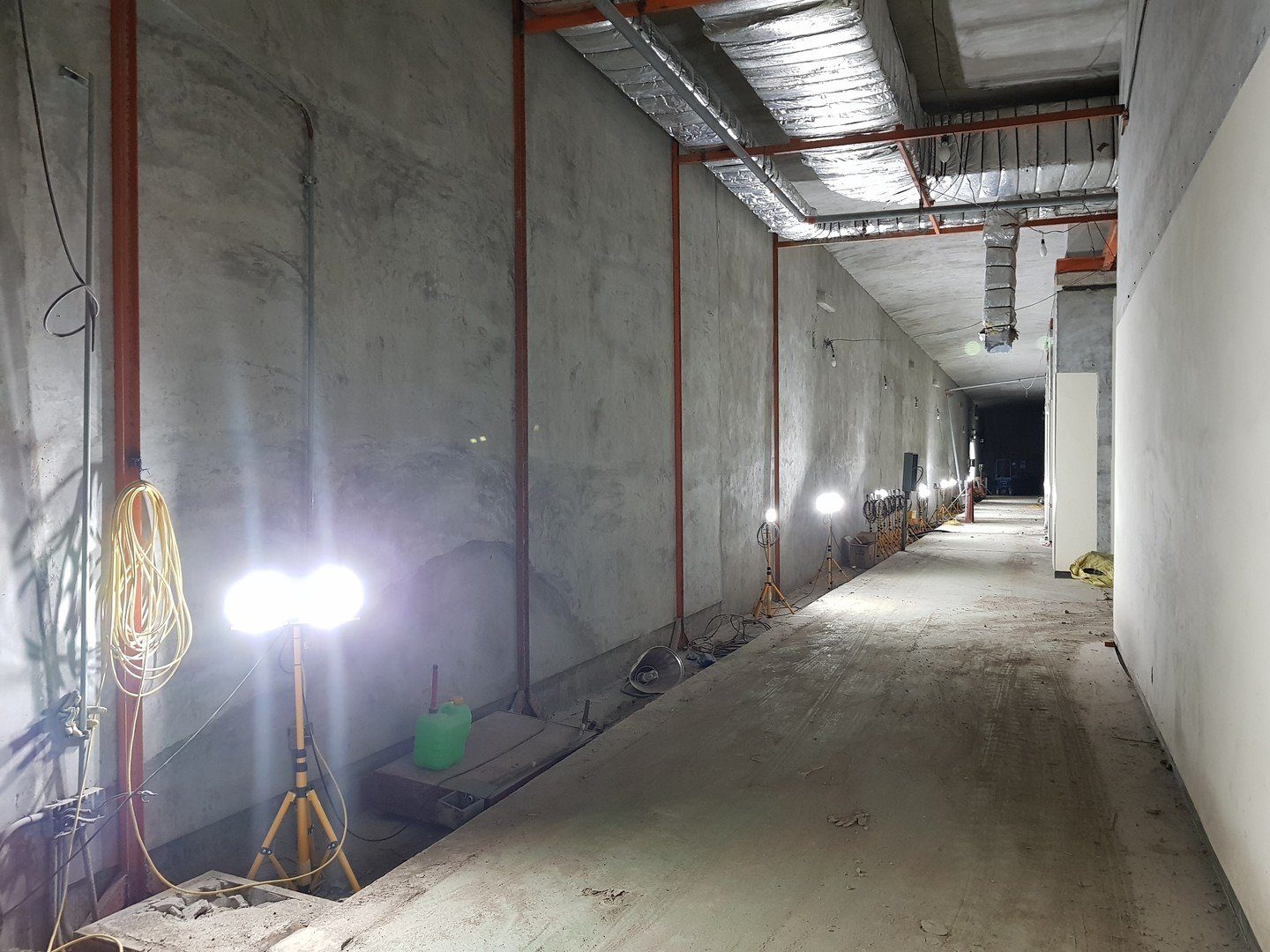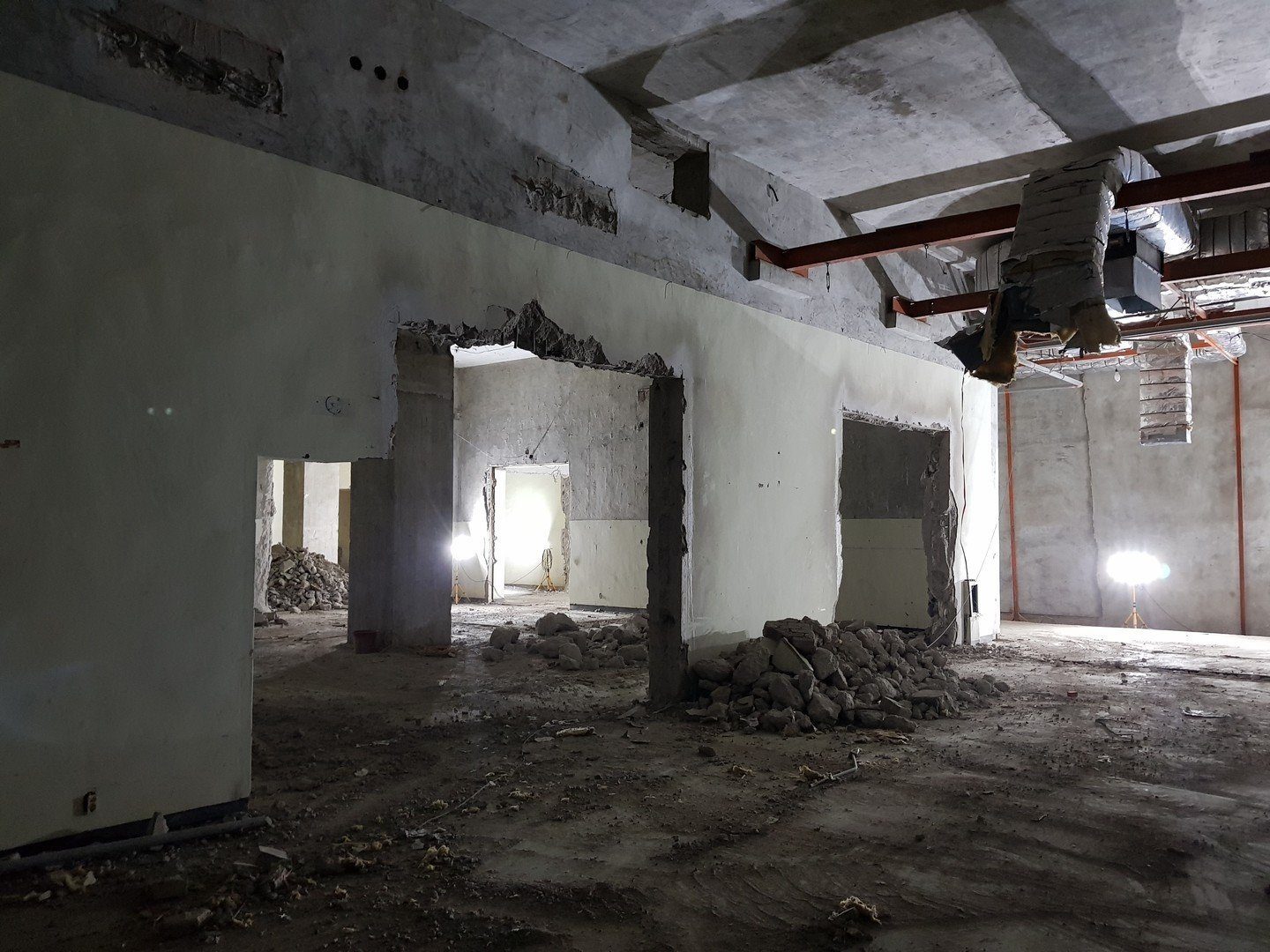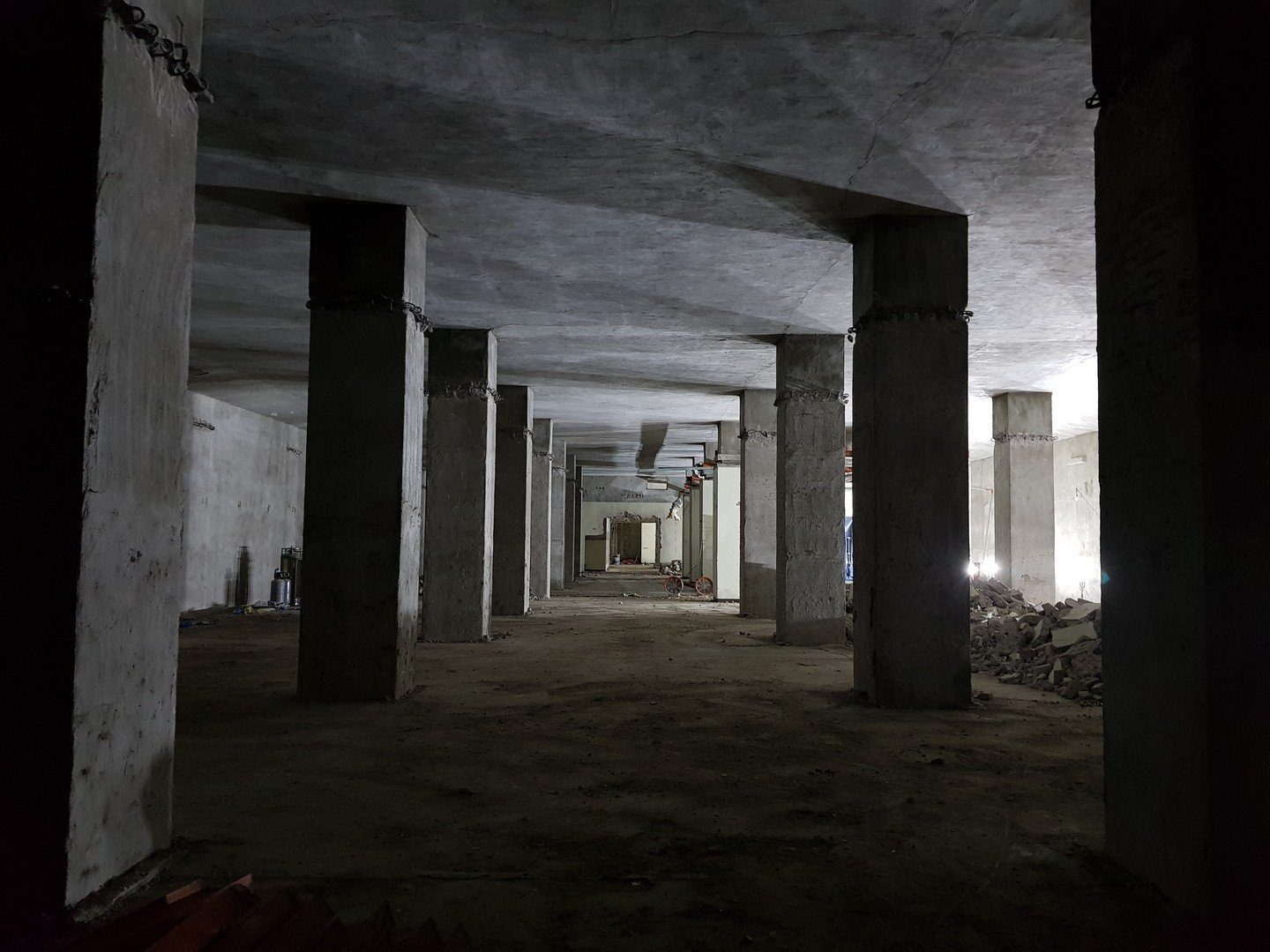 Highlights
AMIEX® by Culturespaces
Integration: Live Lab & Pixel N'Pepper
Content Production: Gianfranco Iannuzzi, Renato Gatto, Massimiliano Siccardi
Music: Luca Longobardi
Digital immersive art experience at Bunker de Lumières with Modulo Kinetic
November 2018 – Jeju Island, South Korea.
After the tremendous success of Atelier des Lumières in France, Culturespaces further deploys the concept of immersive digital art exhibition with a new venue: Bunker de Lumières. The new art center will be inaugurated on November 16 in South Korea. The new impressive project was created using 28 media servers by Modulo Pi.
While Atelier des Lumières will soon celebrate 1 million visitors just 9 months after opening in Paris, Culturespaces will inaugurate a new digital art center in South Korea. Bunker de Lumières is established on the tourist island of Jeju, in a former command center which was transformed to host the AMIEX® concept – Art & Music Experience – developped by Culturespaces.
Augustin de Cointet de Fillain, Multimedia Project Director at Culturespaces, explains: "We were looking for more than a location. What matters to us is the character of the venue that will host our digital art exhibitions." The bunker of the Jeju island was found by TMONET, a South-Korean company specializing in new technologies. Culturespaces has signed its very first licensing agreement, granting TMONET the exploitation of the venue.
The former 1,600 sqm bunker was redesigned to host the future digital art exhibitions, in accordance with the venue's original character and volumes. Culturespaces was in charge of the layout plan study and audiovisual material recommendation. About the AV equipment, Augustin de Cointet de Fillain explains: "For consistency, userfriendliness, and reliability reasons, Modulo Pi's media server system is our chosen solution for all our digital art centers. The show we are playing in different sites has been encoded once in the Modulo Pi's systems. Some adjustments are made to adapt the show to each venue, but the logic remains the same. This helps us save a great amount of time."
A total of 28 x Modulo Kinetic were installed in the Bunker de Lumières' control room. The comprehensive solution designed by Modulo Pi was used from the study phase: "We import a 3D model of the venue directly in Modulo Kinetic's interface to do the simulation. This allows us to choose the most appropriate video projectors and lenses, and determine the projection area", comments Augustin de Cointet de Fillain. Due to the low ceiling height, the simulation resulted in the selection of the EBLU1105 videoprojector by Epson. Chosen for their optical ratio, 90 video-projectors were installed.
The first exhibition will be dedicated to Gustav Klimt's artwork to commemorate the 100-year anniversary of the Austrian painter's death. The show created by Gianfranco Iannuzzi, Renato Gatto, and Massimiliano Siccardi can also be seen at Atelier des Lumières in Paris. An important work was done in terms of scenography to adapt the show to the South-Korean venue. To face the challenge offered the bunker's architecture with its low ceiling height and numerous pillars, Culturespaces' teams joined several pillars together, hence creating cubes used as new projection surfaces, completed by mirrors and reflection effects.
The 28 Modulo Kinetic and 90 video-projectors are feeding a 3,400 sqm projection area. Modulo Pi's media servers helped deal with all overlapping areas, and they centralize the control of the architectural lighting, the 40 audio speakers, and the overall show control.
Augustin de Cointet de Fillain further details the choice for Modulo Kinetic for all their existing and future digital art centers: "Modulo Kinetic is an all-in-one solution that enables us to manage everything through one powerful system. With Modulo Kinetic, we know we have a steady system working 24/7, which is also easy to setup and operate. Its flexible UI Designer allows the creation of a show control interface tailored for the local teams who will be responsible for the running of the site and its maintenance." Several user panels were created with Modulo Kinetic's UI Designer. They include all relevant information for an optimized and safe site operation, with the UPS status among other things. All created panels are available on iPad for a friendly use.
The AV integration was done by Live-Lab, assisted by the French company Pixel N'Pepper. The install was completed in 5 weeks, with teams working on the video-projectors installation, and configuration of the media servers at the same time. Modulo Kinetic's new show import feature enabled several operators to work simultaneously on media transfer, timeline encoding, and show control. A daily import then allowed to merge the last show versions. Local teams were trained to learn how to use Modulo Kinetic to control the whole installation, show, and maintenance tools.
Visitors will discover the Bunker de Lumières starting November 16. They will enjoy a unique art experience around Gustav Klimt's artwork, an immersive approach made possible through technology.
Culturespaces keeps on rolling out its AMIEX® concept with new digital art centers that will open in the city of Bordeaux in France, as well as the United States, and Asia. "Technology in service of artworks enables us to offer a new approach to art. The immersive experience we create appeals to senses, and relies on emotion. It seduces and brings a new audience to these works of art" concludes Augustin de Cointet de Fillain.
More than 500,000 visitors are expected for the first year of the Bunker de Lumières.