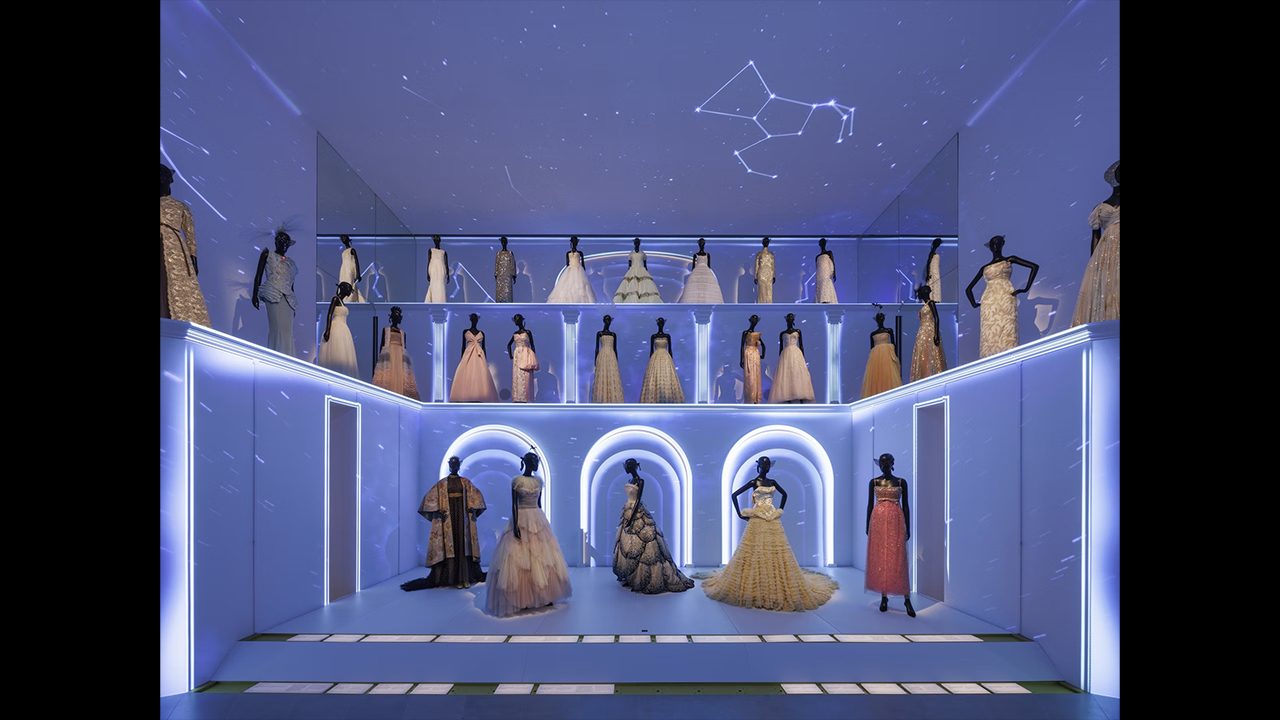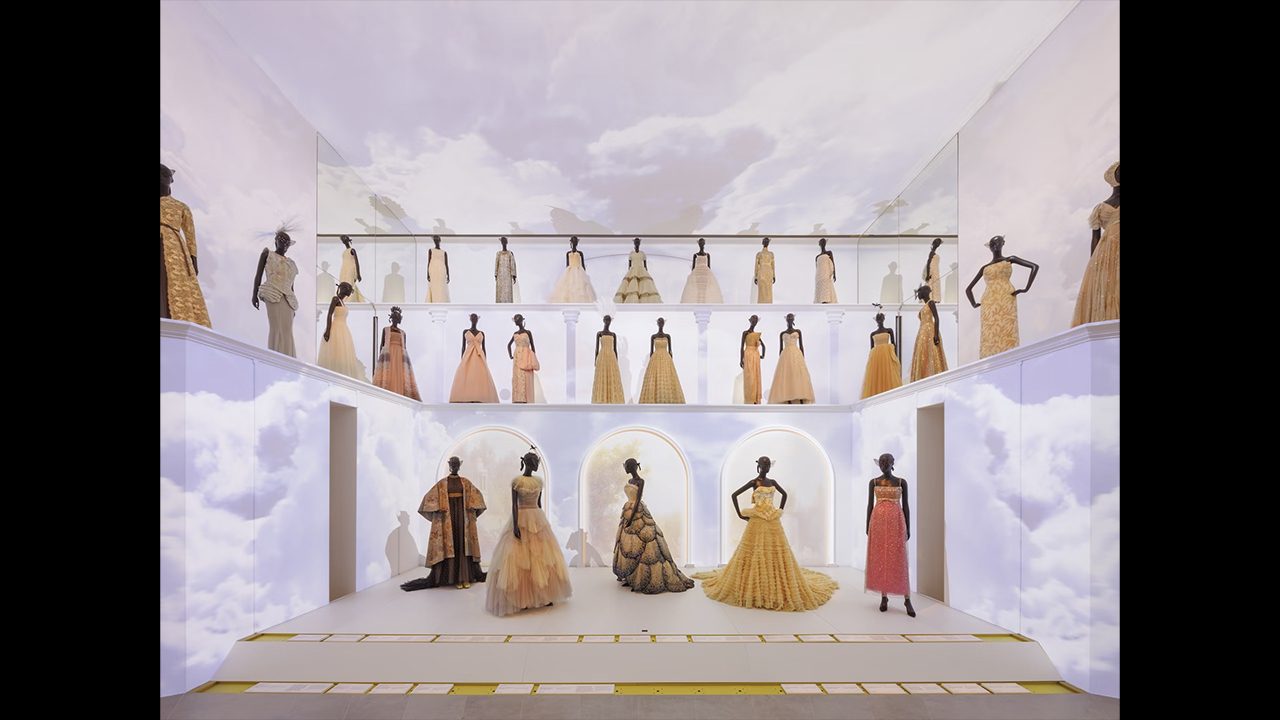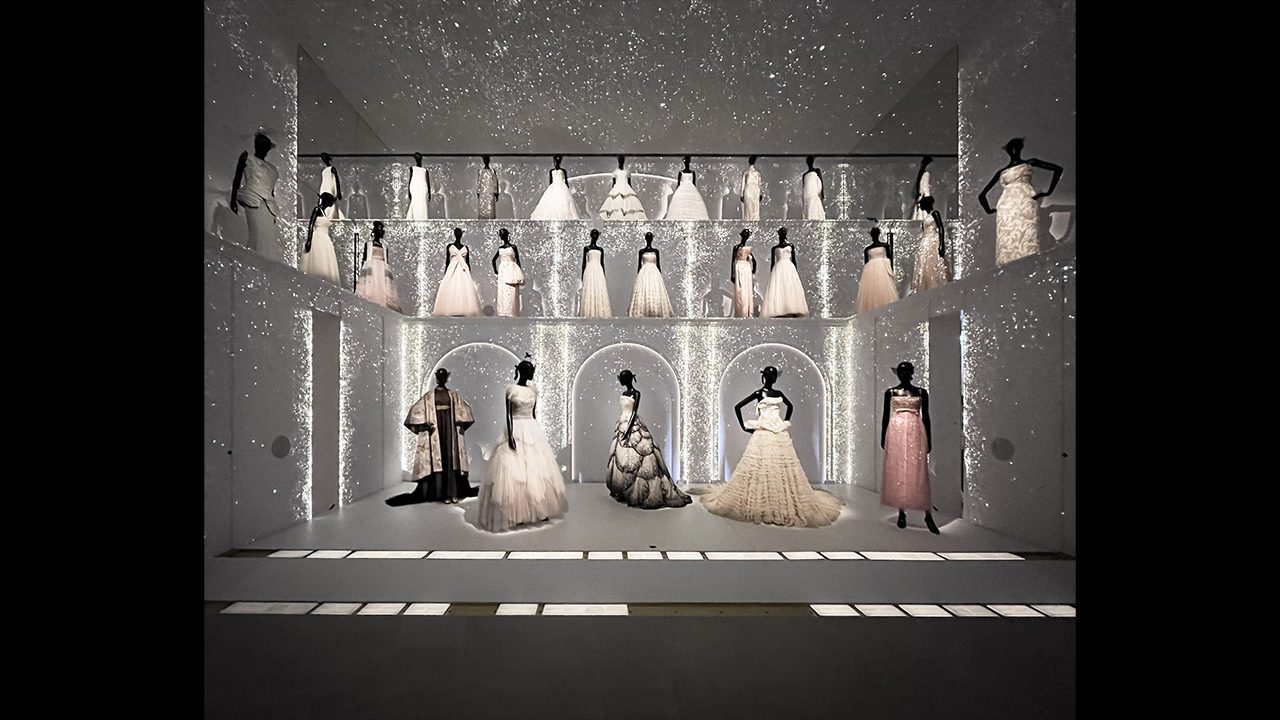 La Galerie Dior makes an impression with Modulo Pi's media servers
Inaugurated in March 2022, La Galerie Dior has been designed to celebrate the history of the French luxury fashion house and heritage of its founder, Monsieur Christian Dior.
La Galerie Dior runs through 2,000 sqm at the heart of 30 Avenue Montaigne, the emblematic Parisian hôtel particulier where the couture house opened in 1946.
Thanks to a unique scenographic narrative imagined by the Agence Nathalie Crinière, visitors embark on a journey to discover the spirit of the Parisian Haute Couture through the work of Christian Dior and the Artistic Directors who succeeded him, from Yves Saint Laurent to Maria Grazia Chiuri.
Iconic looks, original sketches, accessories, and rare pieces are displayed through 13 rooms and supported by a subtle immersive scenography.
The Agence Nathalie Crinière entrusted La Méduse with the audiovisual of La Galerie Dior. Within the exhibition route, visitors enter a grandiose room dedicated to ball gown dresses. In the +130 sqm room, an immersive projection comes as an elegant setting highlighting the collection of dresses displayed.
The technical setup for the Dior Ball includes 13 x video-projectors: 10 x Panasonic PT-MZ16KL and PT-MZ10KL for the ceiling and podiums, and 3 x Epson EB-L1755U with ELPLX02 Ultra Short-throw Lens for the walls.
The projectors are powered by 4 x Modulo Player Standard media servers by Modulo Pi. The servers are used for edge blending, projection mapping as well as audio and video playback. Using Modulo Player, the media plays seamlessly across the room and comes underline the podiums' lines.