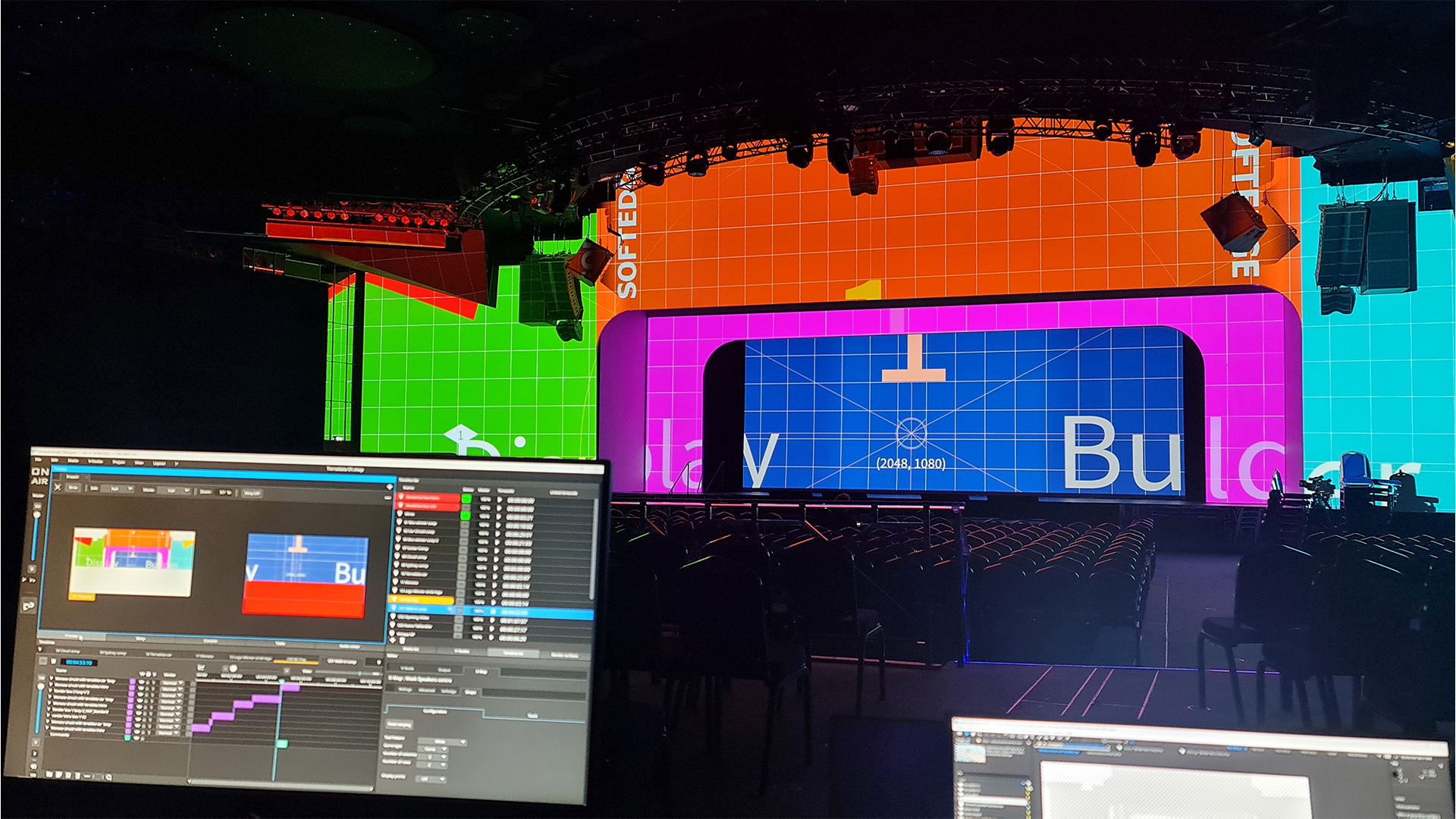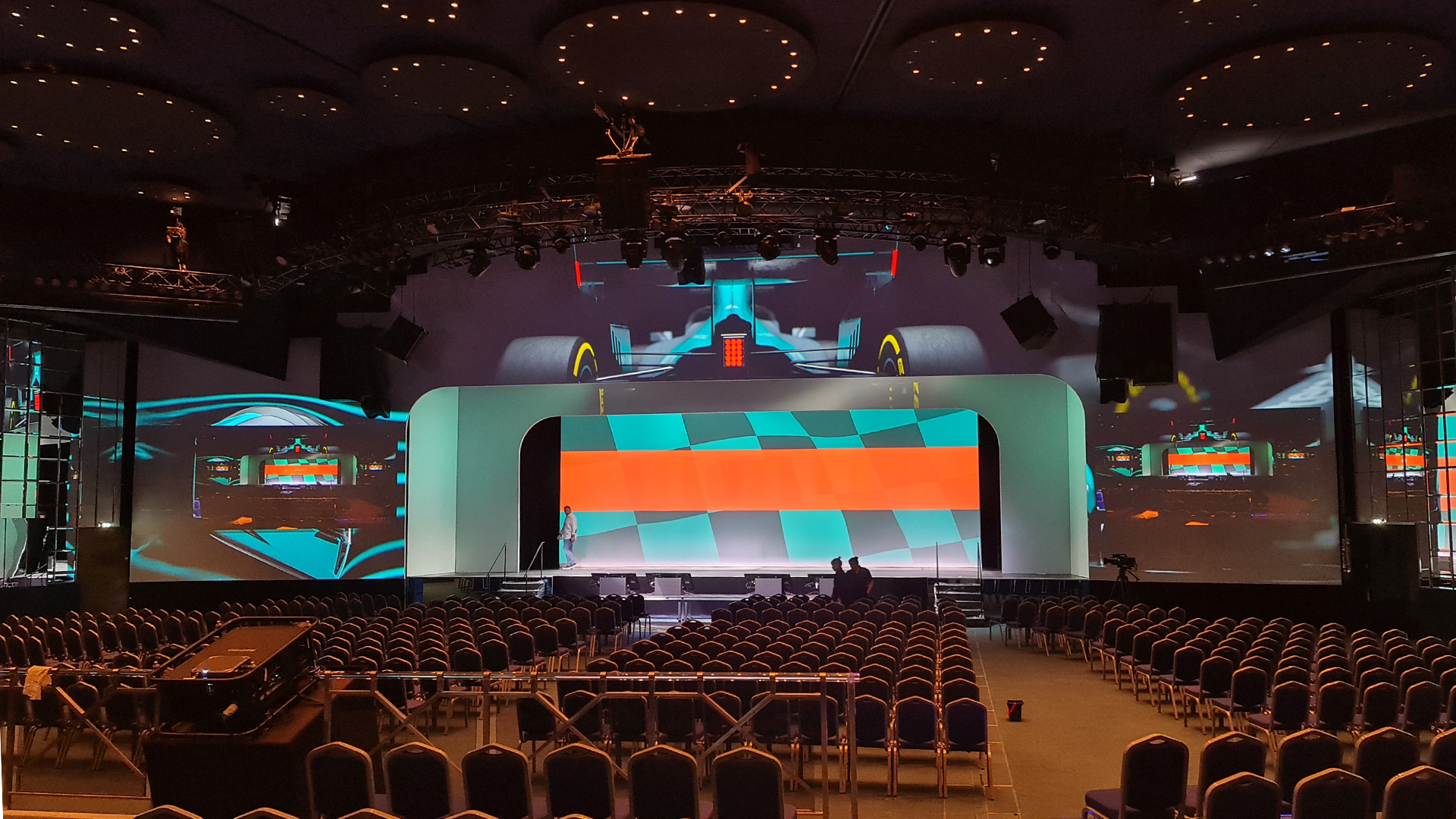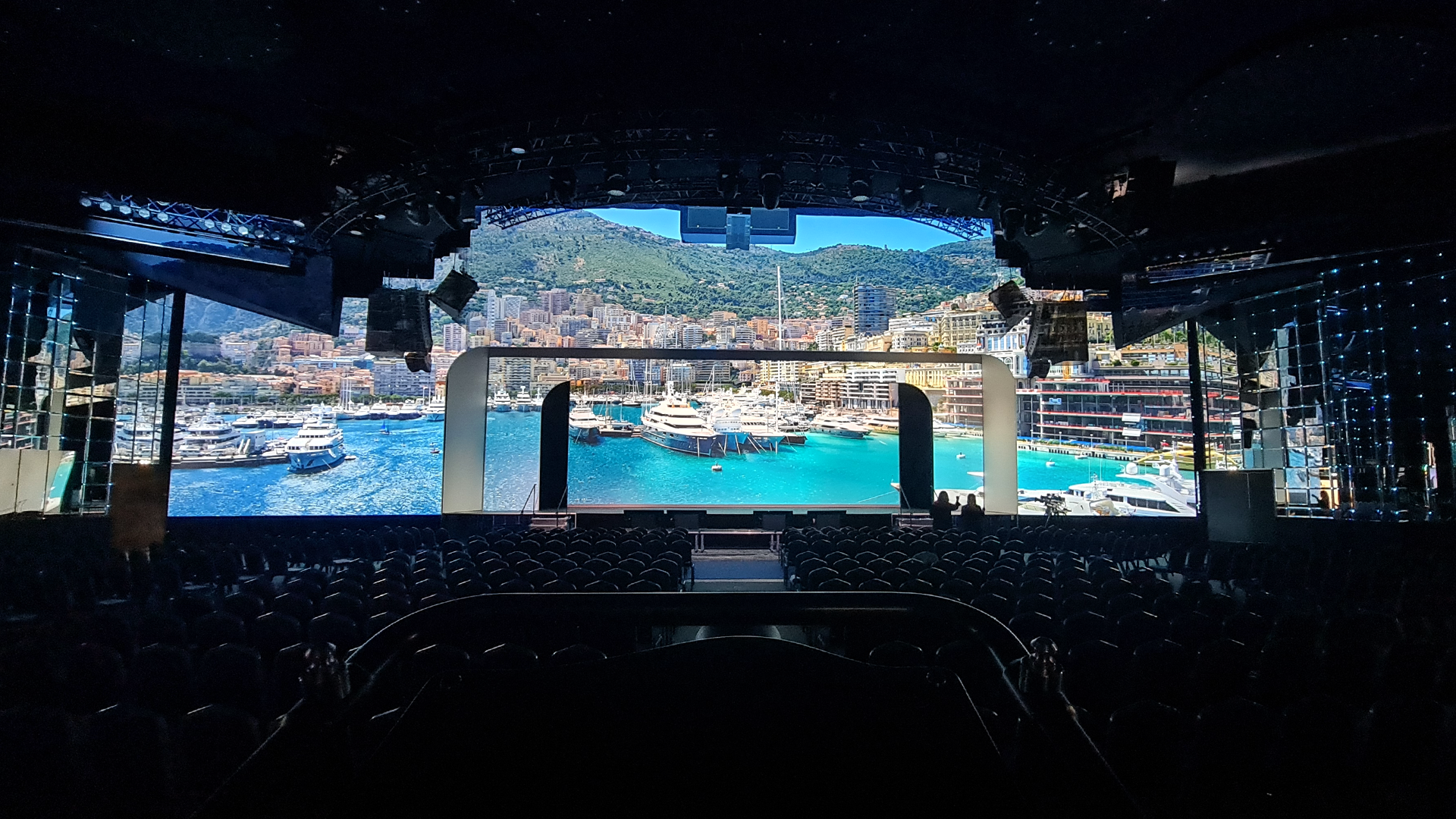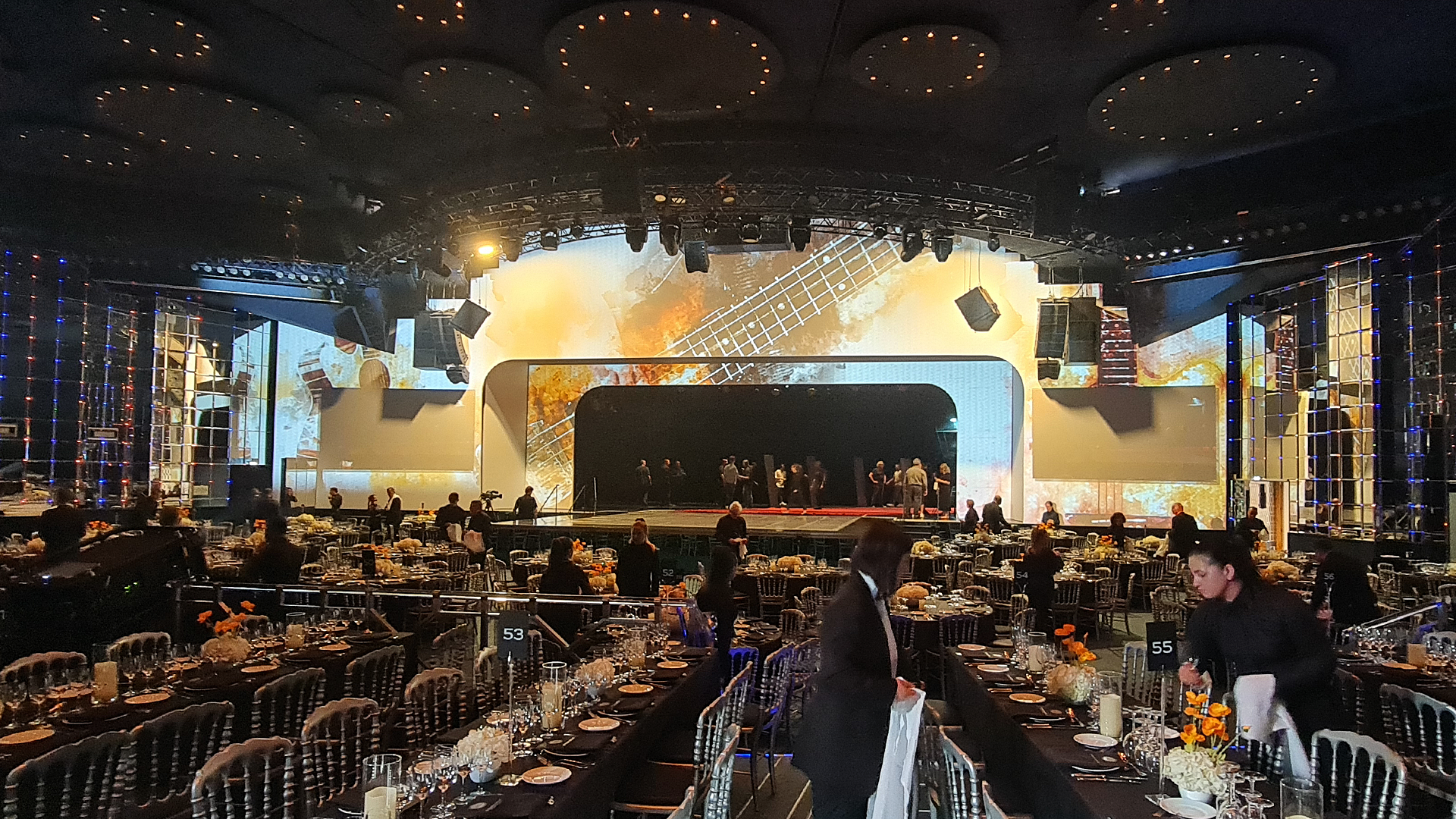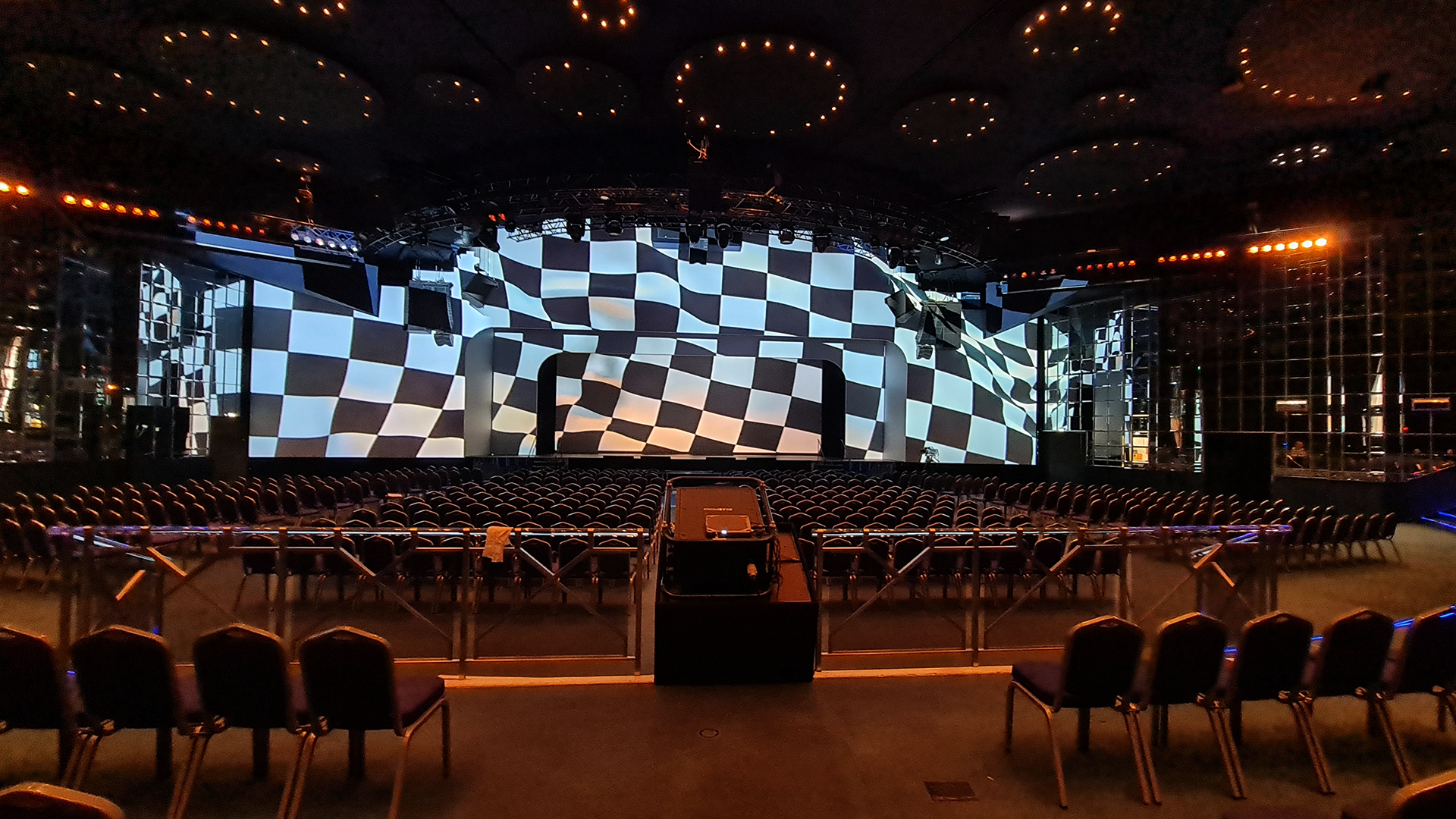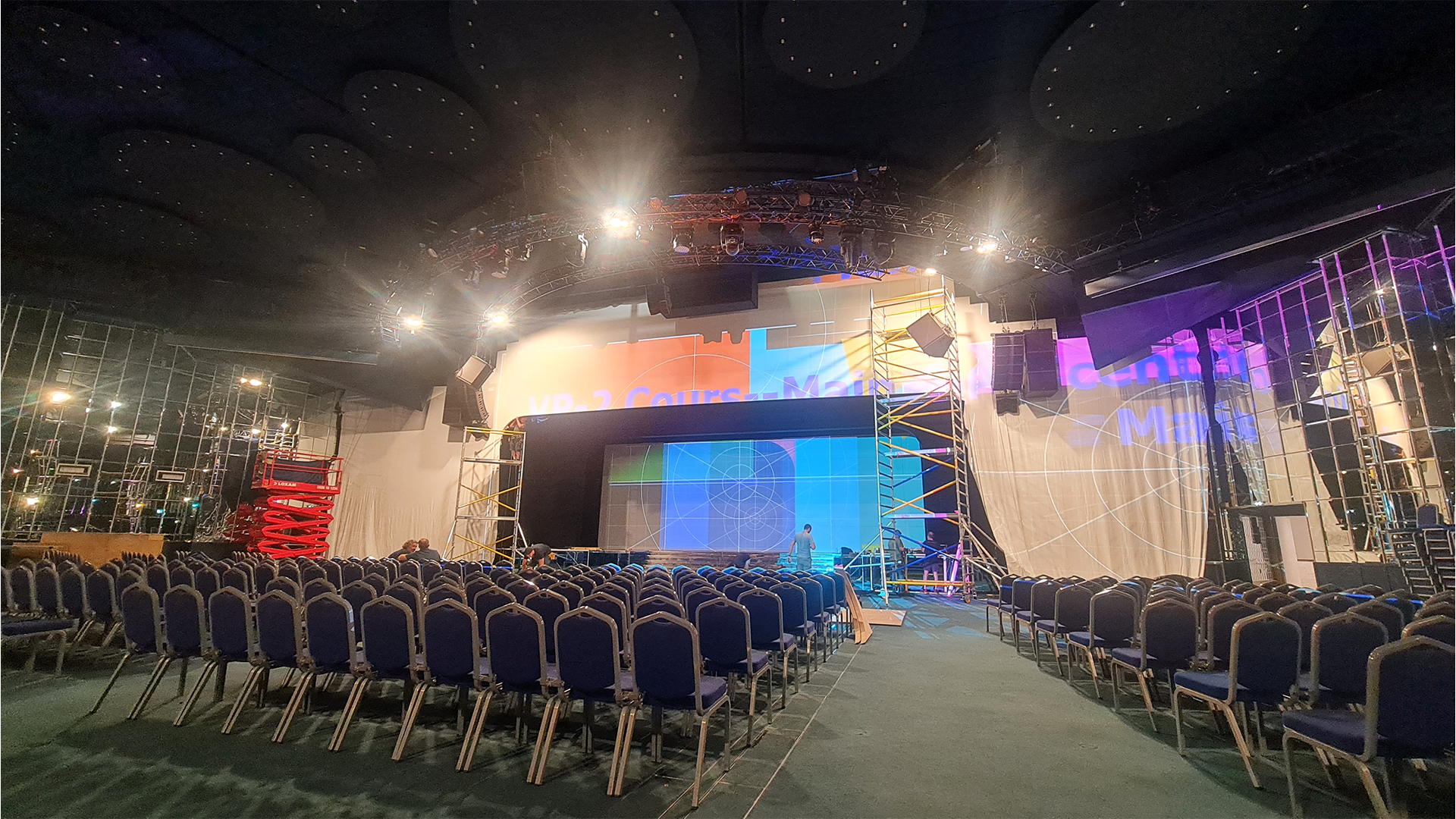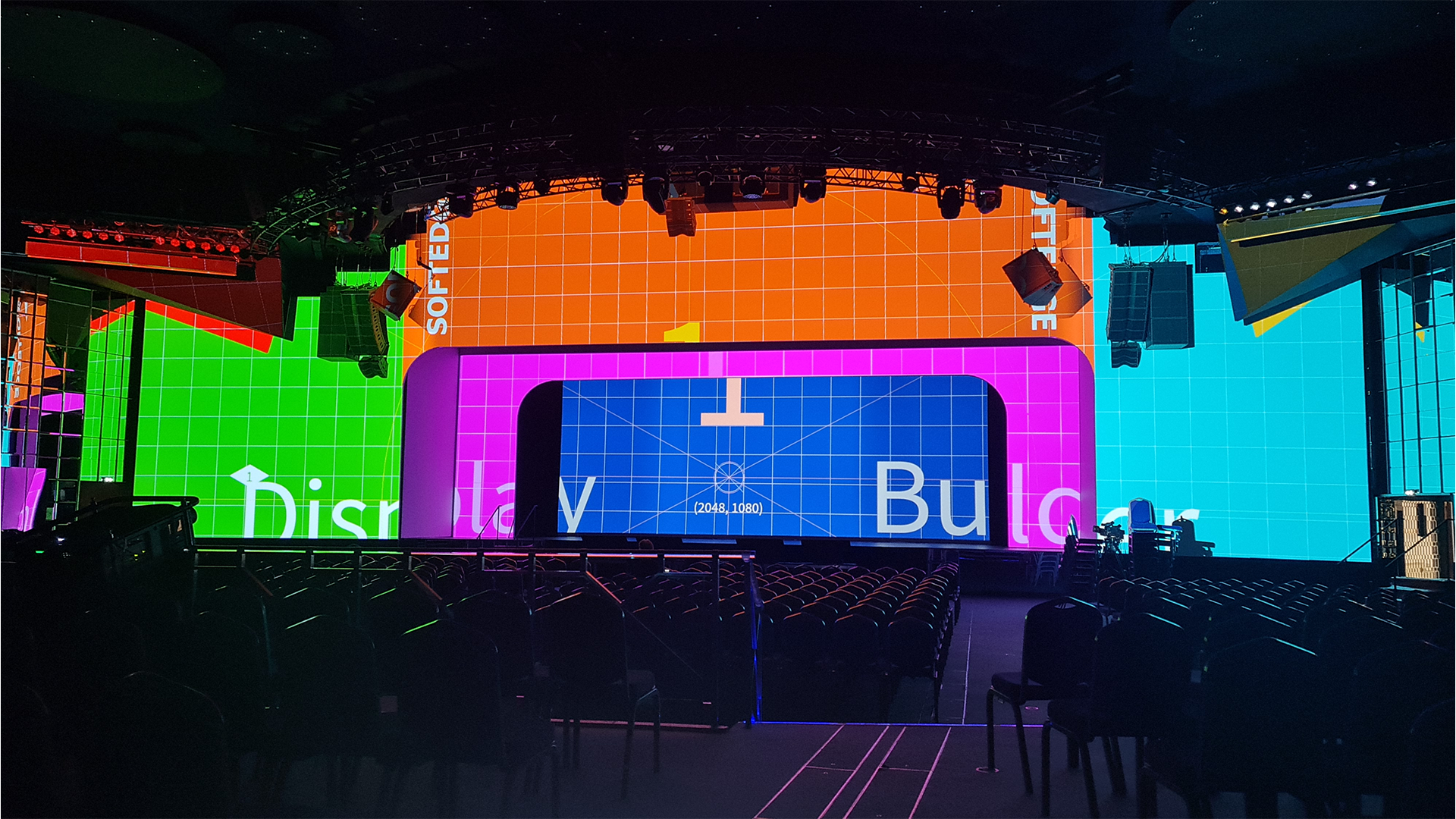 A spectacular event at the Monte-Carlo Sporting with Modulo Kinetic
In May 2022, Mediacom produced a spectacular corporate event at the Monte-Carlo Sporting. The event took place in the Salle des Etoiles, a legendary venue of 1,000sqm offering a stunning view of Monaco.
For this event, Mediacom worked with the Modulo Kinetic media server for the first time. The kit consisted in 1 x Kinetic Designer workstation, and 2 x V-Node media servers. The media server solution by Modulo Pi was mainly used for edge blending, video mapping, and media playback.
Modulo Kinetic was powering the video-projection based on 4 x Christie 30K video-projectors, as well as 3 x Christie 20K projectors used for rear projection.
The Modulo Kinetic V-Node servers being equipped with live input cards, the media server could play the content provided by a VJ software, and have this content perfectly mapped to the projection area.
At some point of the event and based on the show design, the rear projection screen disappeared in favor of a LED screen.