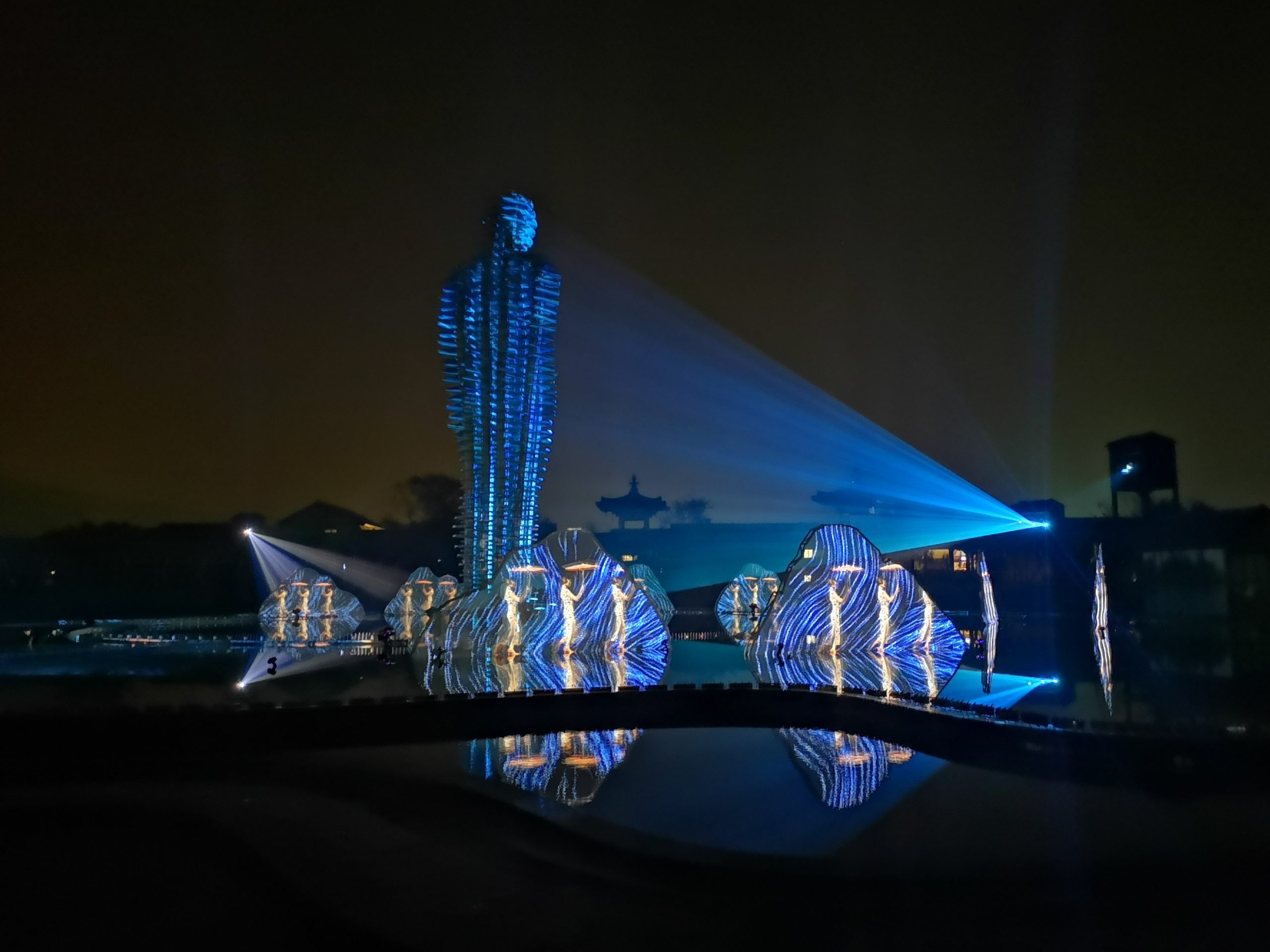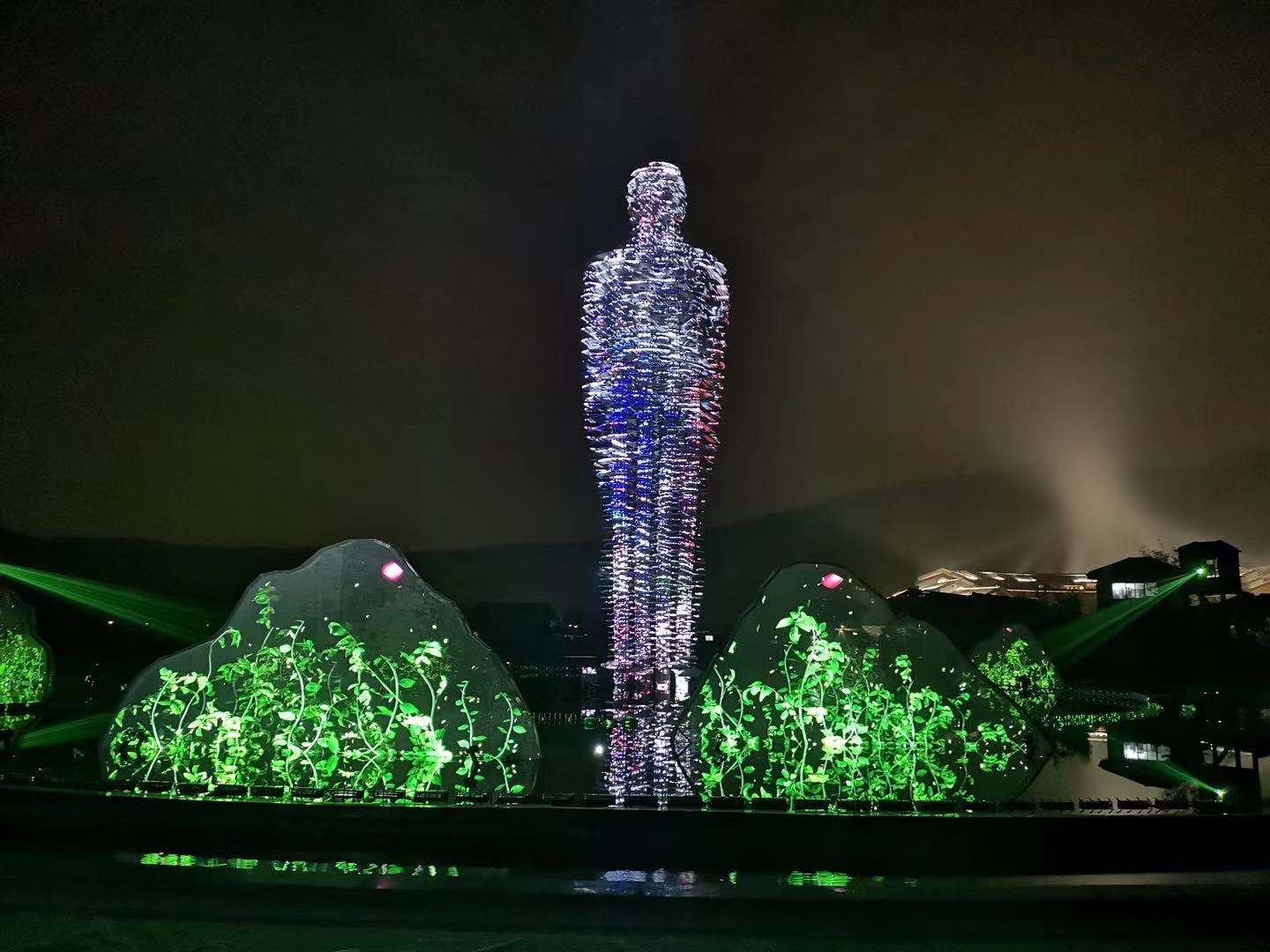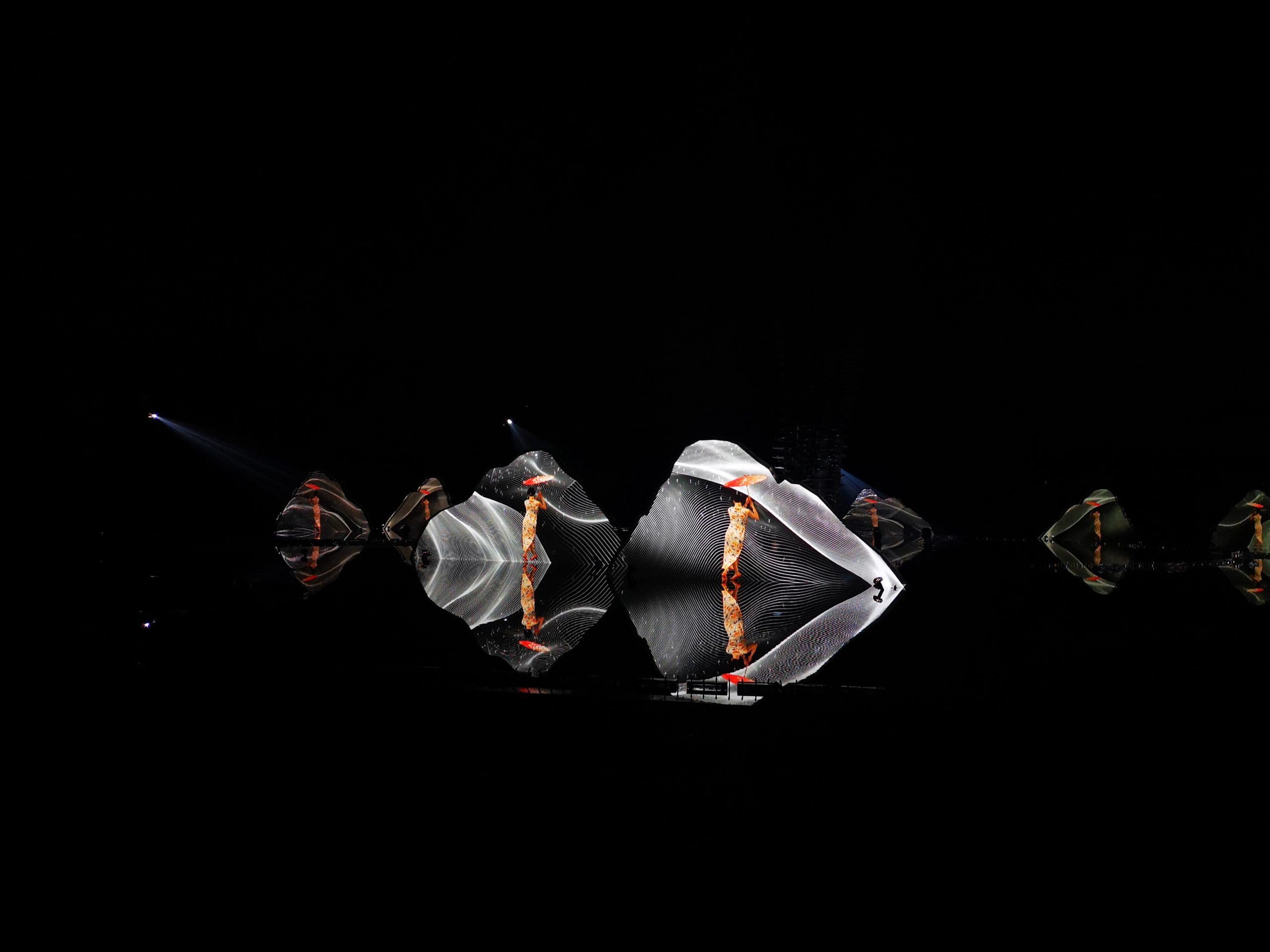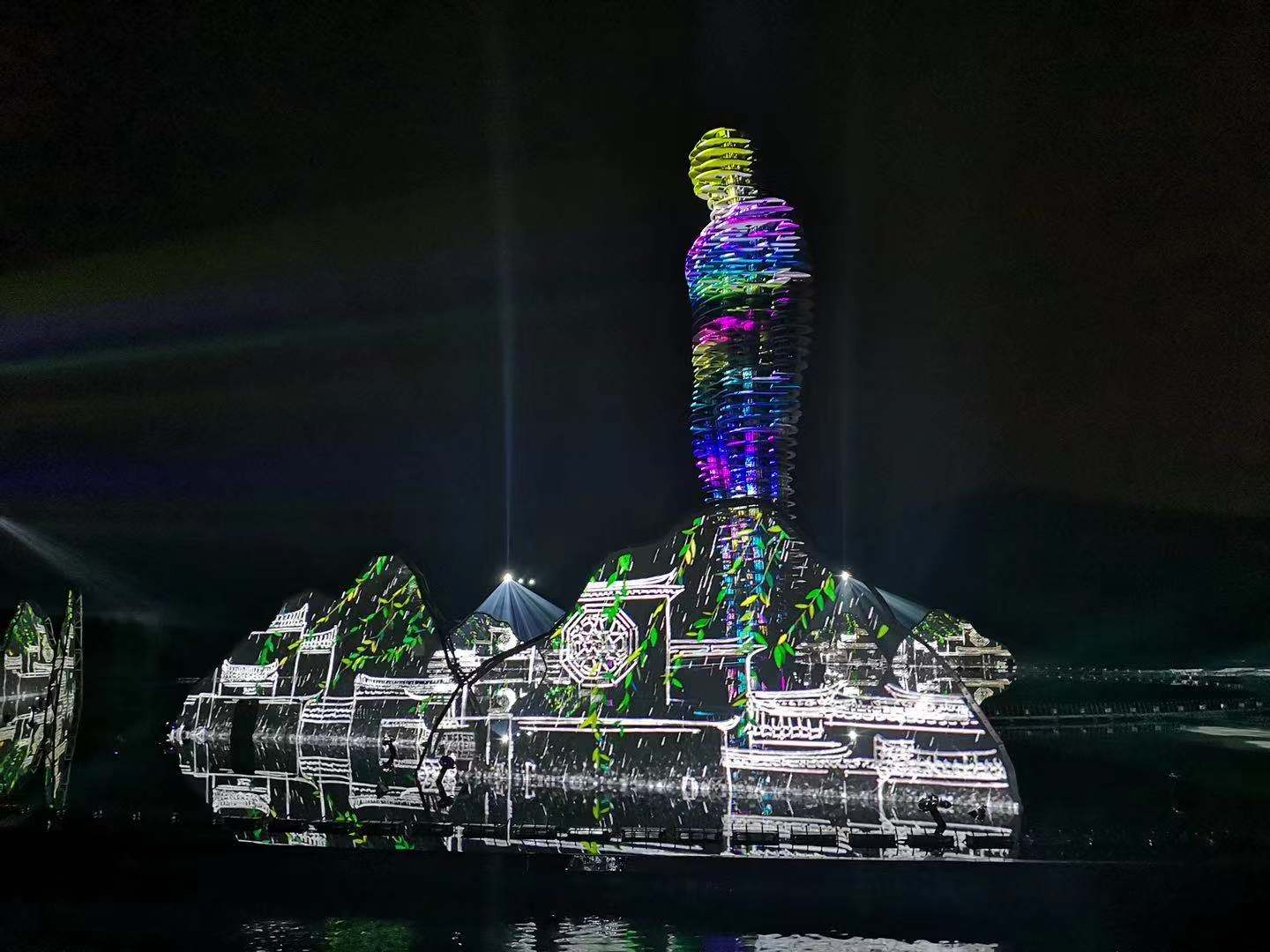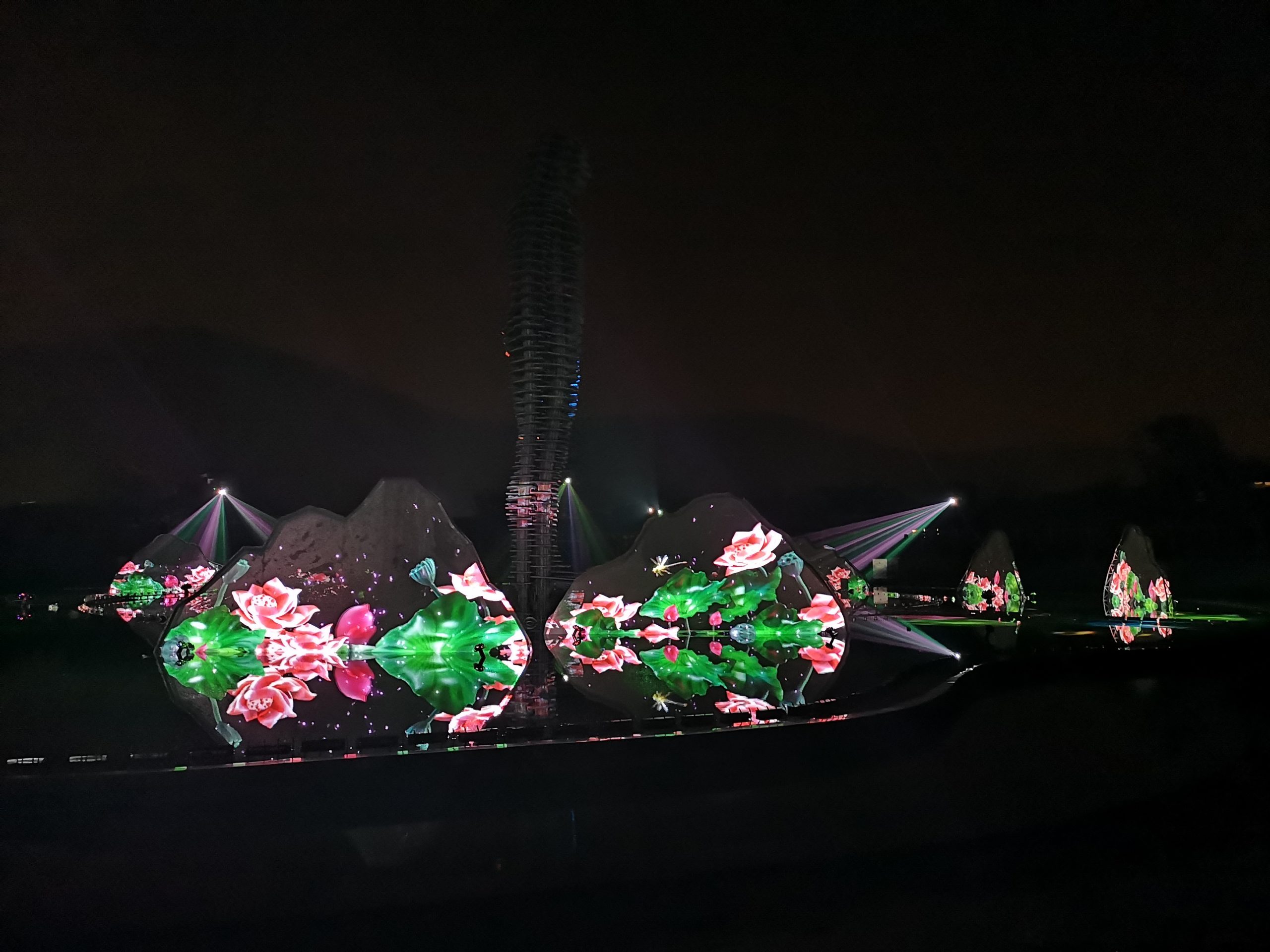 Smile Square in Nianhua Bay with Modulo Player
Nianhua Bay is a national scenic spot in Wuxi, Jiangsu – China. Among the key attractions of the Buddhist resort, Smile Square is an open space designated for nighttime performances. A 360° immersive performance relies on 5 x Modulo Player media servers.
Nianhua Bay recently upgraded a second phase building with the finished project of "Smile Square". The project is designed by EZPro, a product and solution provider specializing in pro audio, lighting, conference, and control systems.
Smile Square features a 18-meter-high moveable steel sculpture designed by Georgian sculptor Tamara Kvesitadze. The project integrates five visual techniques, including underwater stage installation, holographic digital image screen, and high lumen laser projection, to create a 360 ° immersive performance.
In order to present the best visual experience, 5 x Modulo Player media servers were used for overall show control in the project. Modulo Player blended 20 large lumen projectors at different spots, as were responsible for the video playback. Besides, Modulo Player allowed to easily synchronize sound and lighting through LTC, UDP and TCP.
Modulo Player helped commission team greatly out of the tight project, since its multi-user mode allowed several engineers work simultaneously, and X-Map function helped overcome many critical challenges for the projection mapping. In general, Modulo Player has helped to realize a successful and timely delivery.