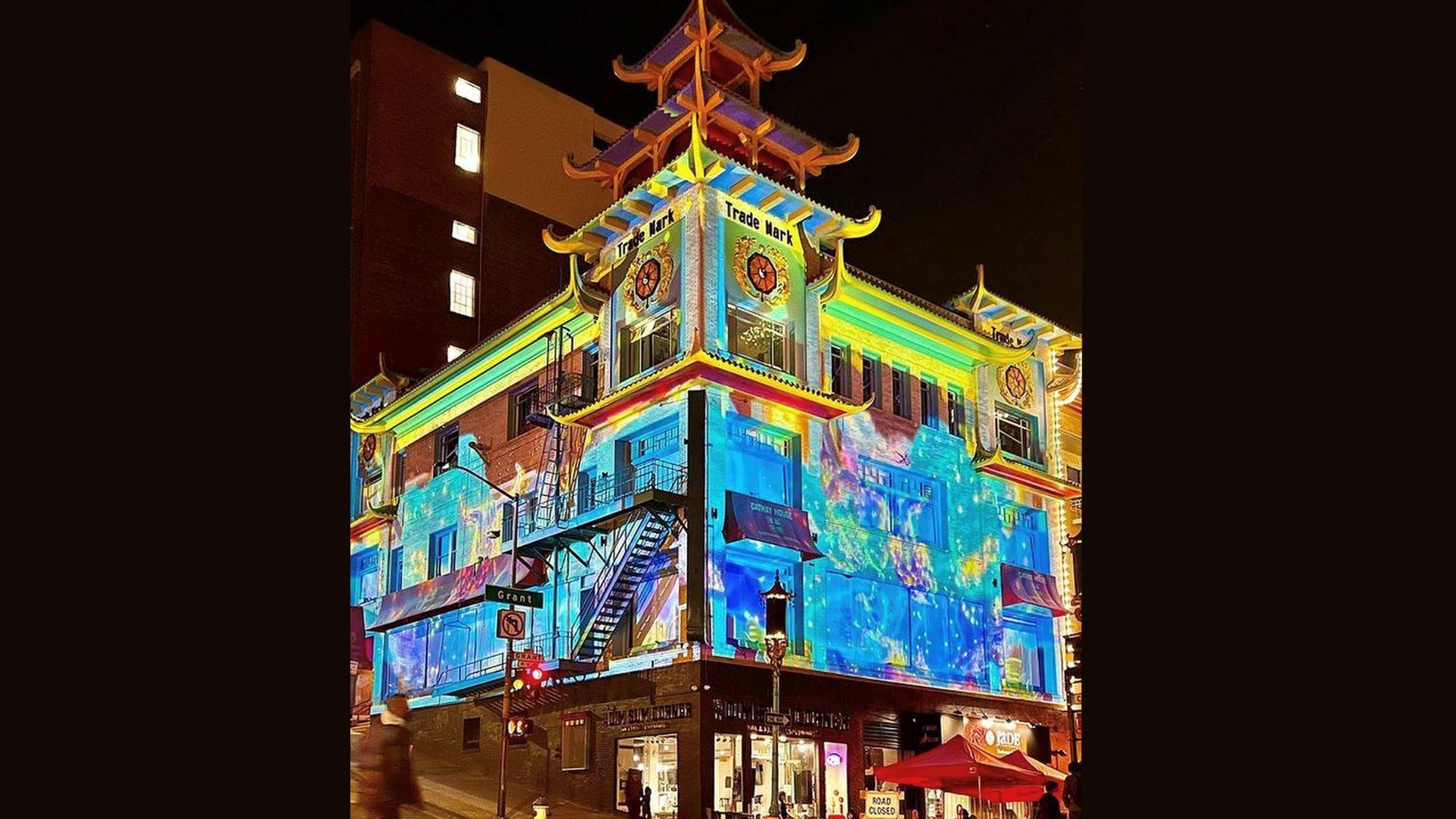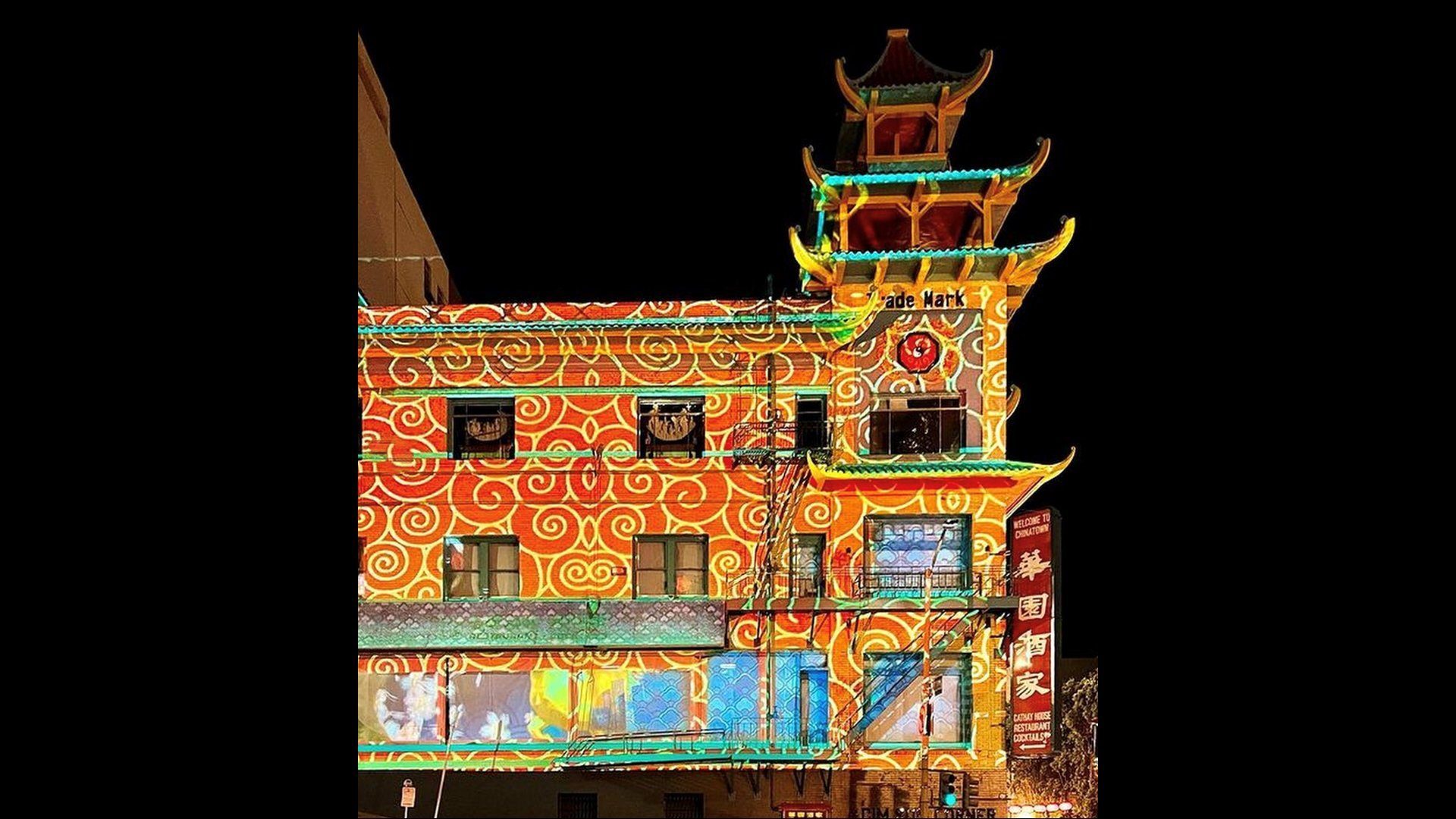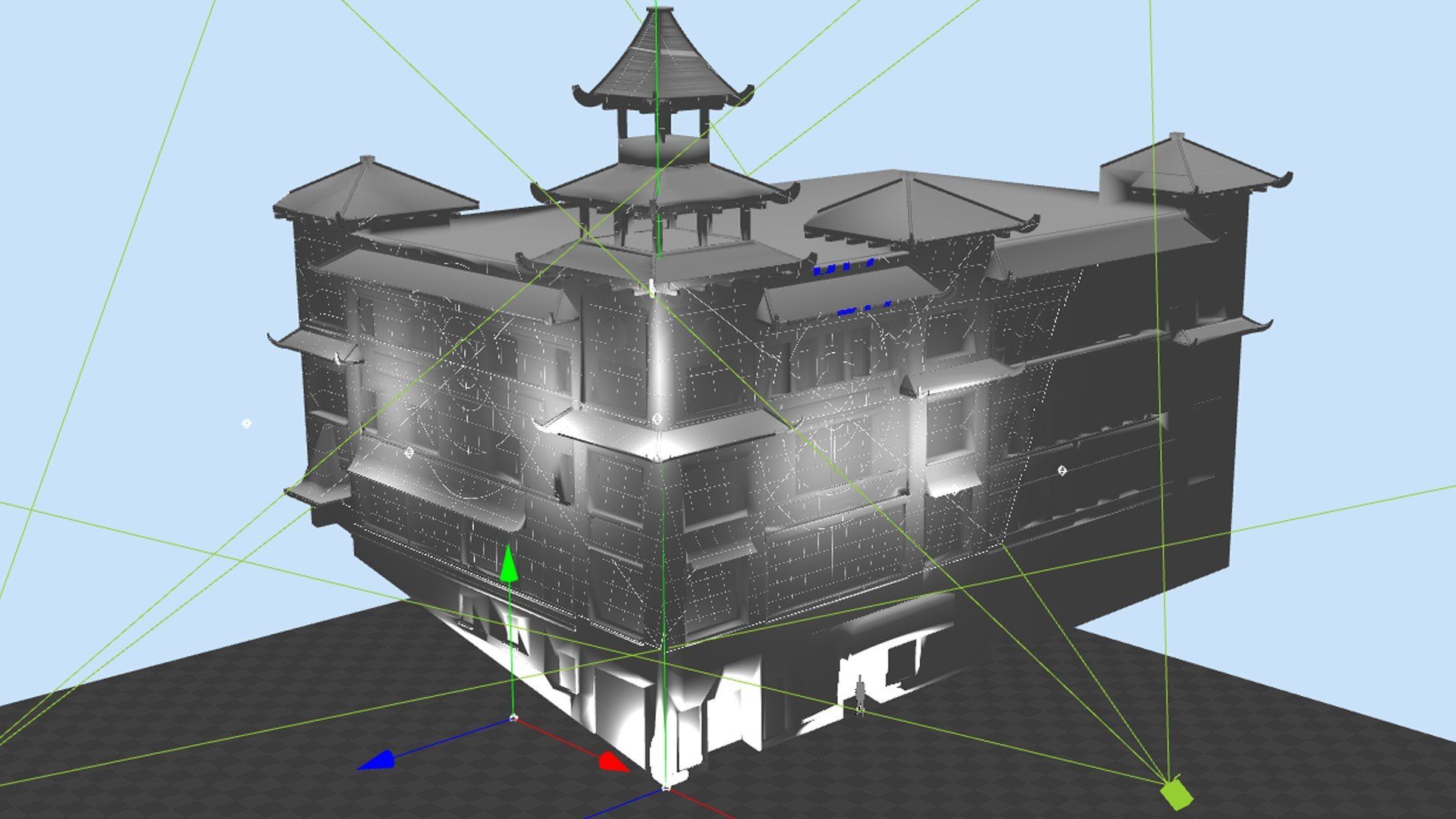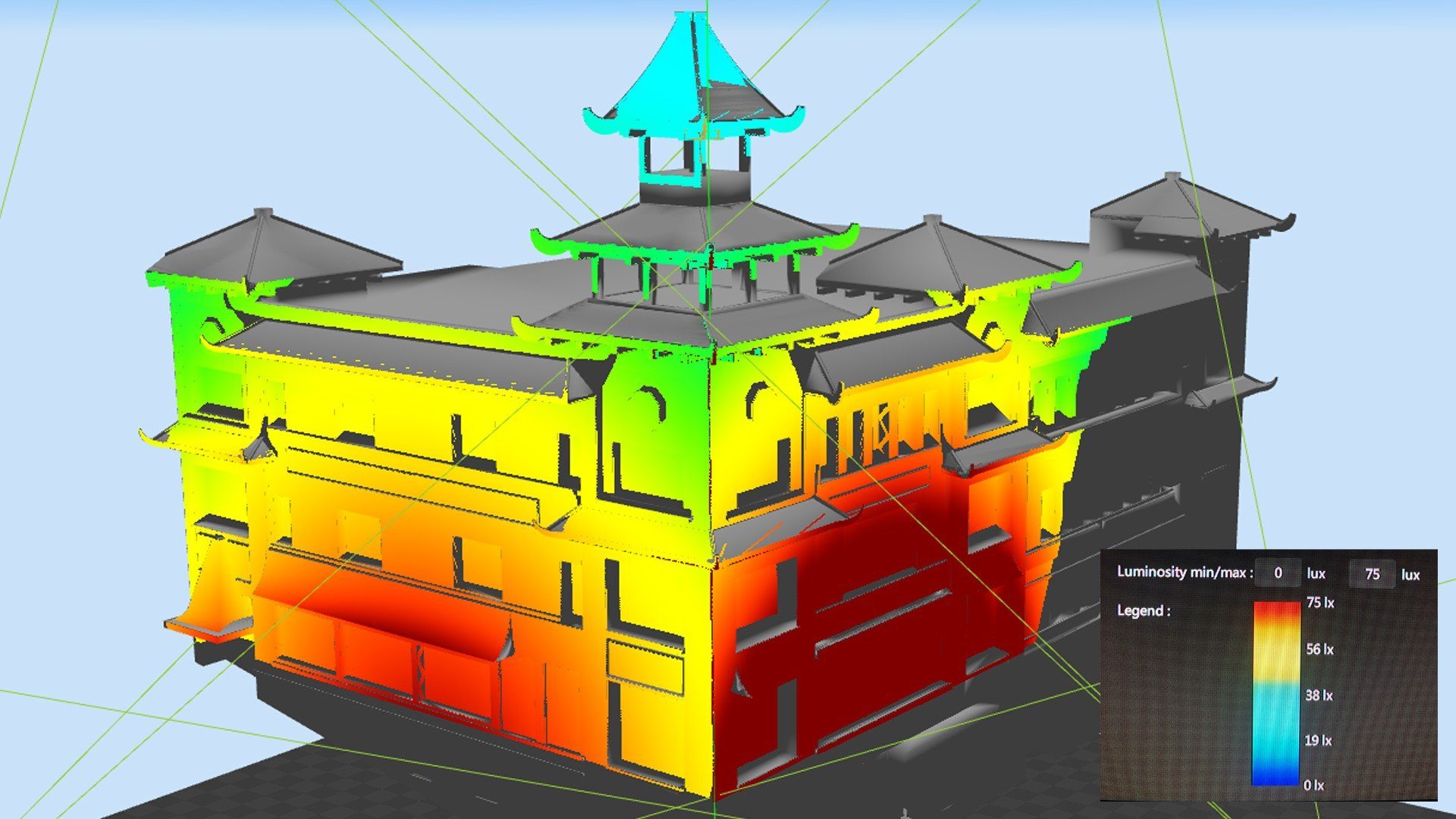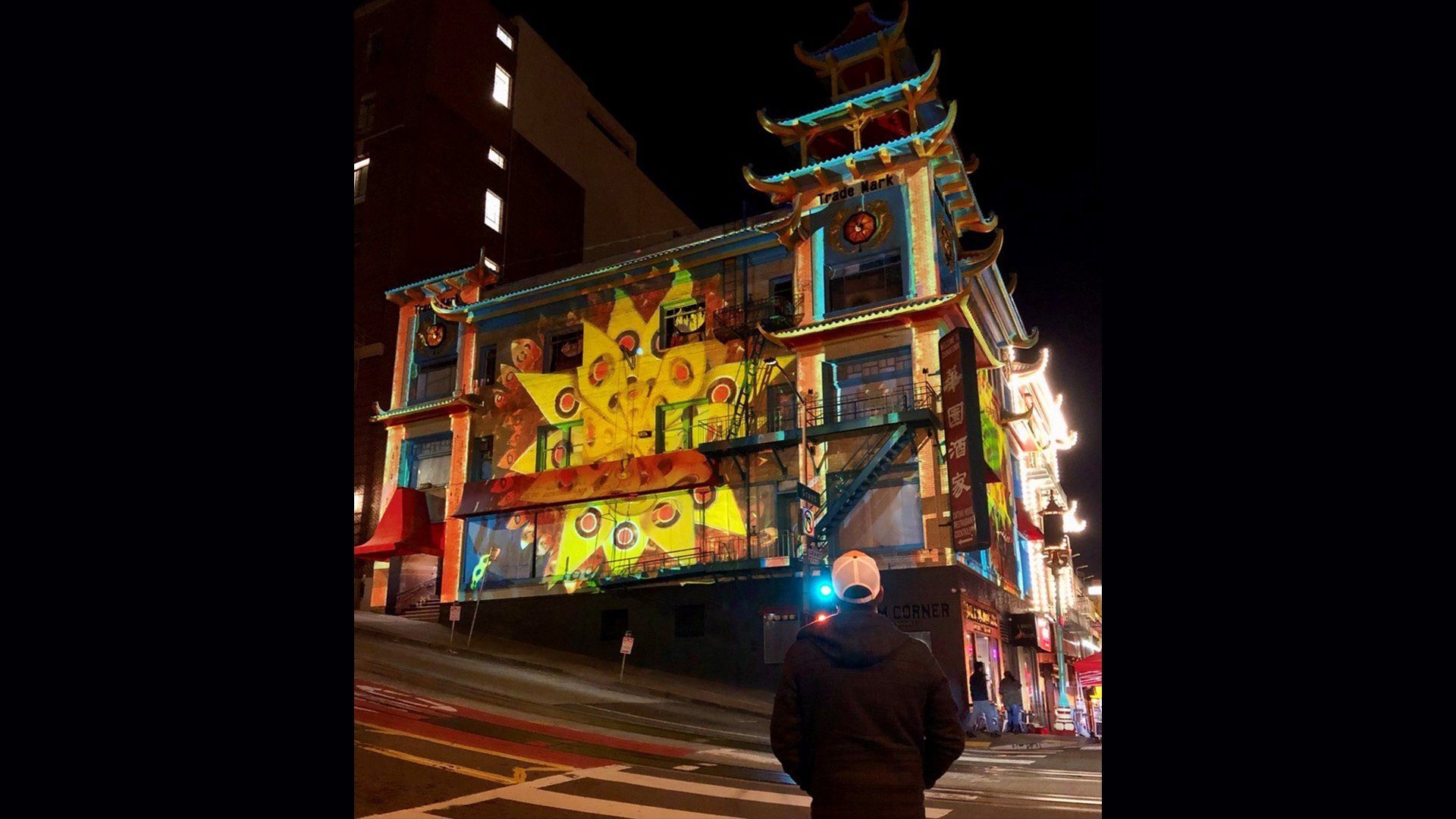 Modulo Pi's media servers drive Chinese New Year mapping in San Francisco
On February 26, 2021, facades of the iconic Trademark Building in San Francisco's Chinatown came to life to celebrate the Year of the Ox. Offered by game development studio Amber, and produced by Immersive, the projection mapping relied on the Modulo Kinetic media server by Modulo Pi.
Located on Grant Avenue, one of the oldest streets in San Francisco's Chinatown, the Trademark Building and its pagoda tower came to life thanks to a 3D mapping sponsored by Amber.
Held on February 26 at nightfall, the show was the highlight of the Chinese New Year celebrations in the neighborhood, with a lantern festival and parade with dancing dragons, Chinese dancers, and drummers.
Technical production of the projection mapping was handled by Immersive. To produce the event on a budget, Immersive worked with 2 x Barco laser video-projectors with 40,000 lumens, and the Modulo Kinetic platform by Modulo Pi. The kit included 1 x Modulo Kinetic Designer workstation, and 2 x Modulo Kinetic V-Node serversequipped with 1 output.
To ensure a successful projection, teams of Immersive worked with Modulo Kinetic for the 3D study.
Sean Mason, Founder & CEO of Immersive, explains: "Amber 3-D scanned the Trademark Building to get the 3D model of it. Then, we imported that into Modulo Kinetic, and did the luminosity study to make sure we were going to be bright enough."
The projection being done on two facades with extreme angles, the 3D study in Modulo Kinetic also allowed to select the most appropriate video-projectors zoom lenses.
Due to the location of the Trademark Building on Grant Avenue, Sean Mason and his team faced another challenge caused by the trolley track and street cables: "Because of the trolley, we couldn't run cables across the street, says Mason. We had to set up a point-to-point wireless system to control the Modulo Kinetic V-Nodes that were 50 meters away across the street."
The show content was developed in 3D by Mindscape Studio, based on the video-projector view. The media was mapped on the building using the 3D calibration process in Modulo Kinetic.
Played from 7pm till 10pm, the 3D mapping helped bring back culture and life to San Francisco's Chinatown in the context of the Covid-19 pandemic.
Credits:
Sponsor: Amber
Event organizer: Chaos
Community partners: SFCMA | San Francisco Chinatown
Content: Mindscape Studio
Technical projection execution & logistics: Immersive
Drone photogrammetry: Hopscotch Interactive
Marketing: Pattern Mind Treat Studios