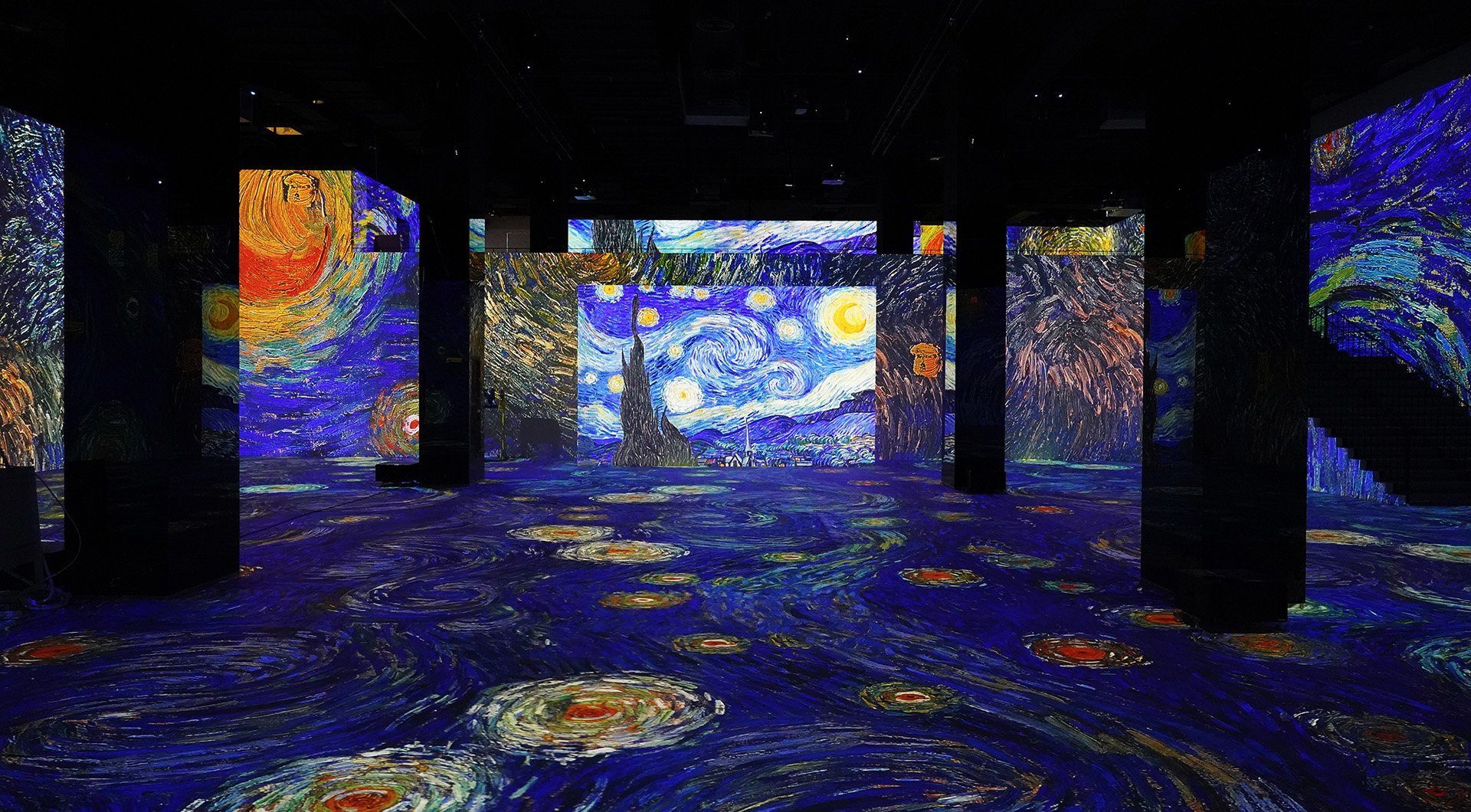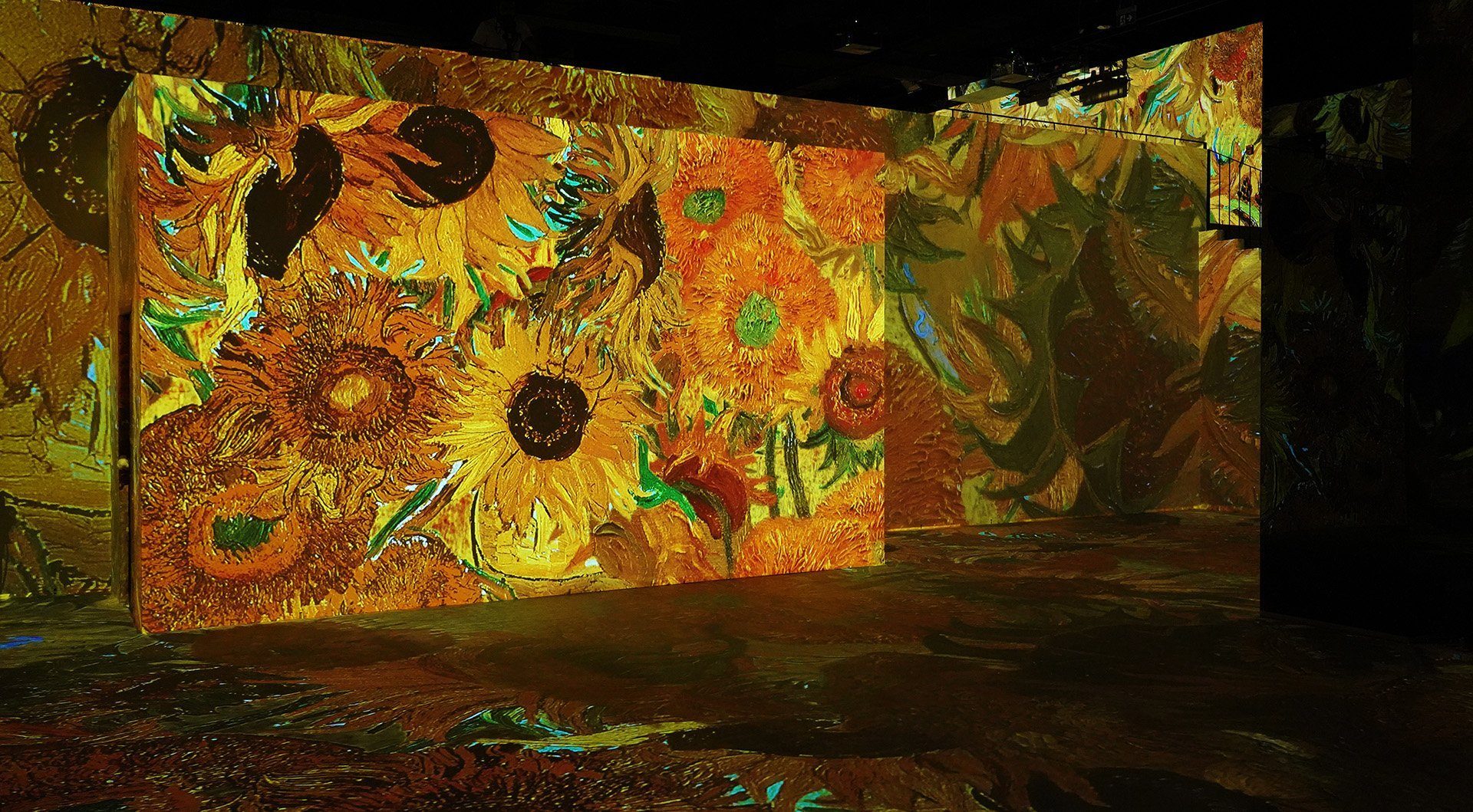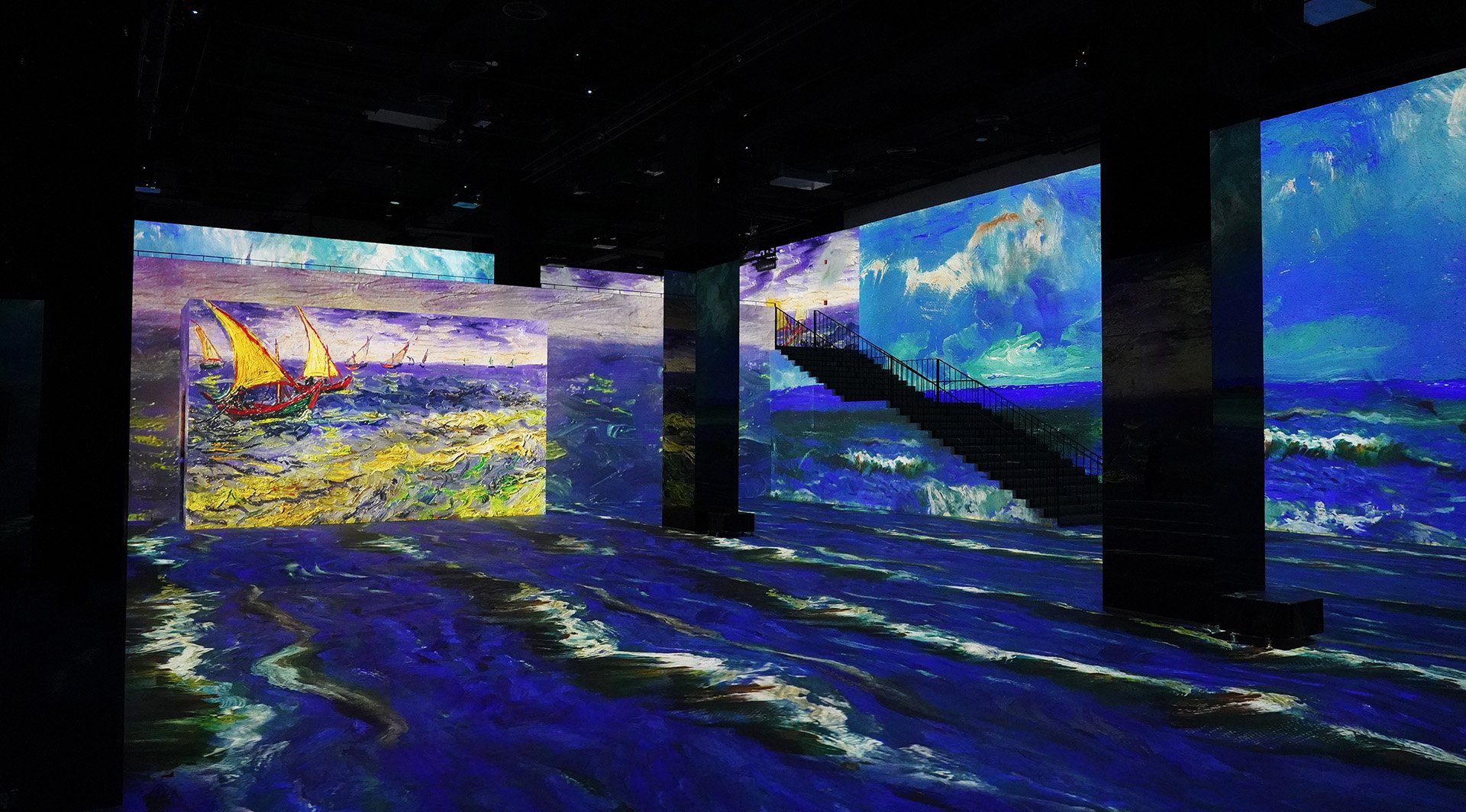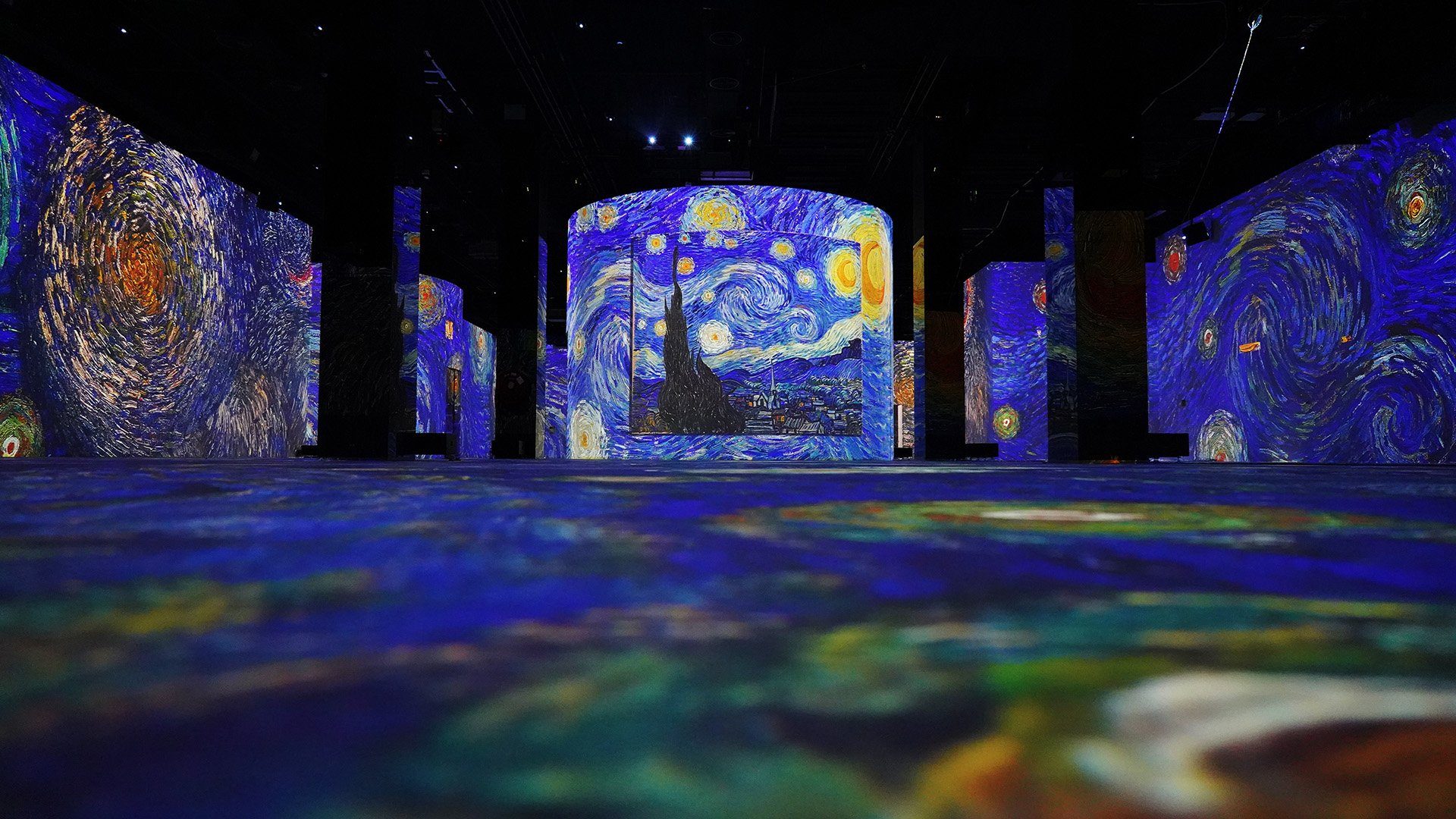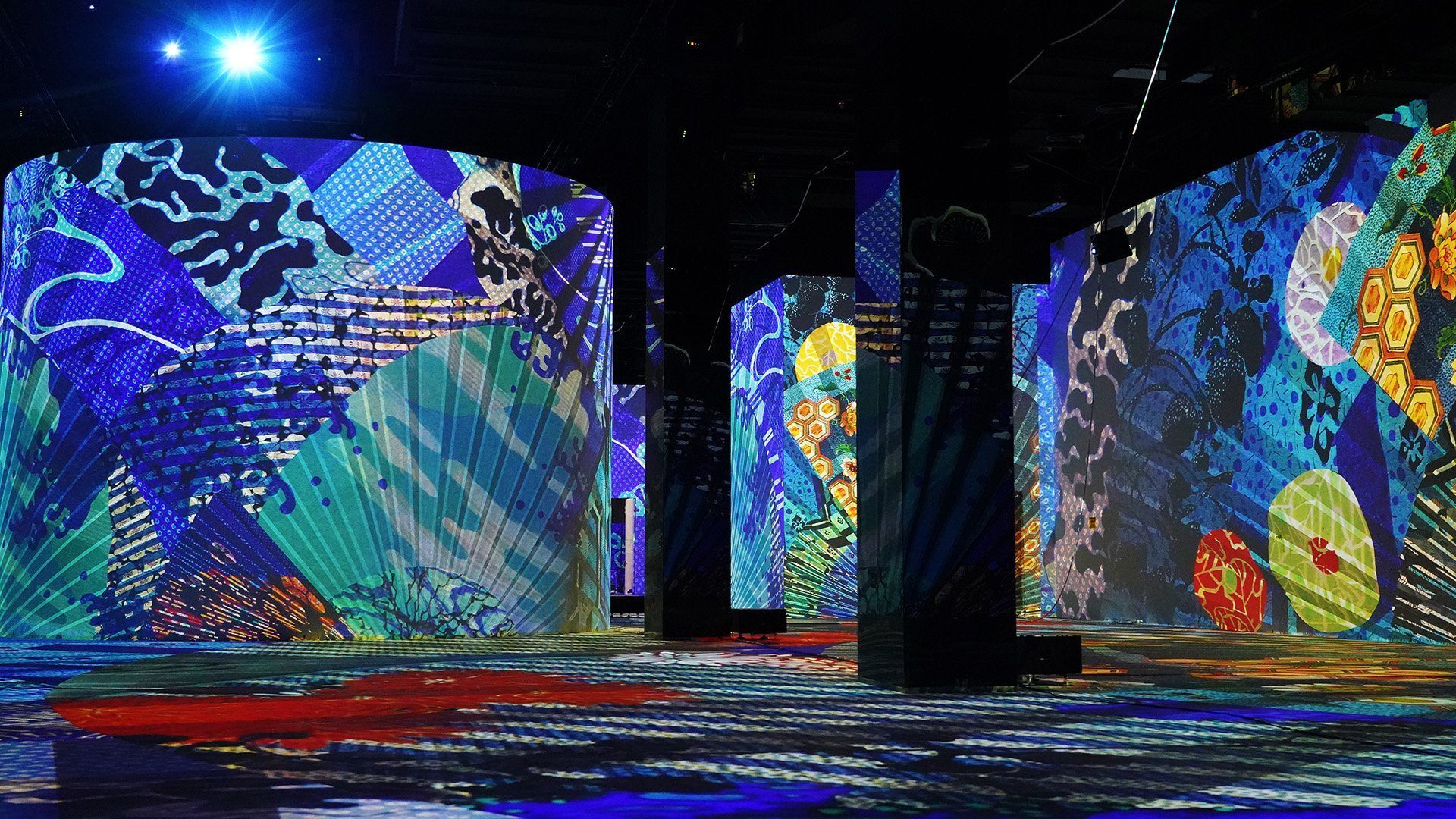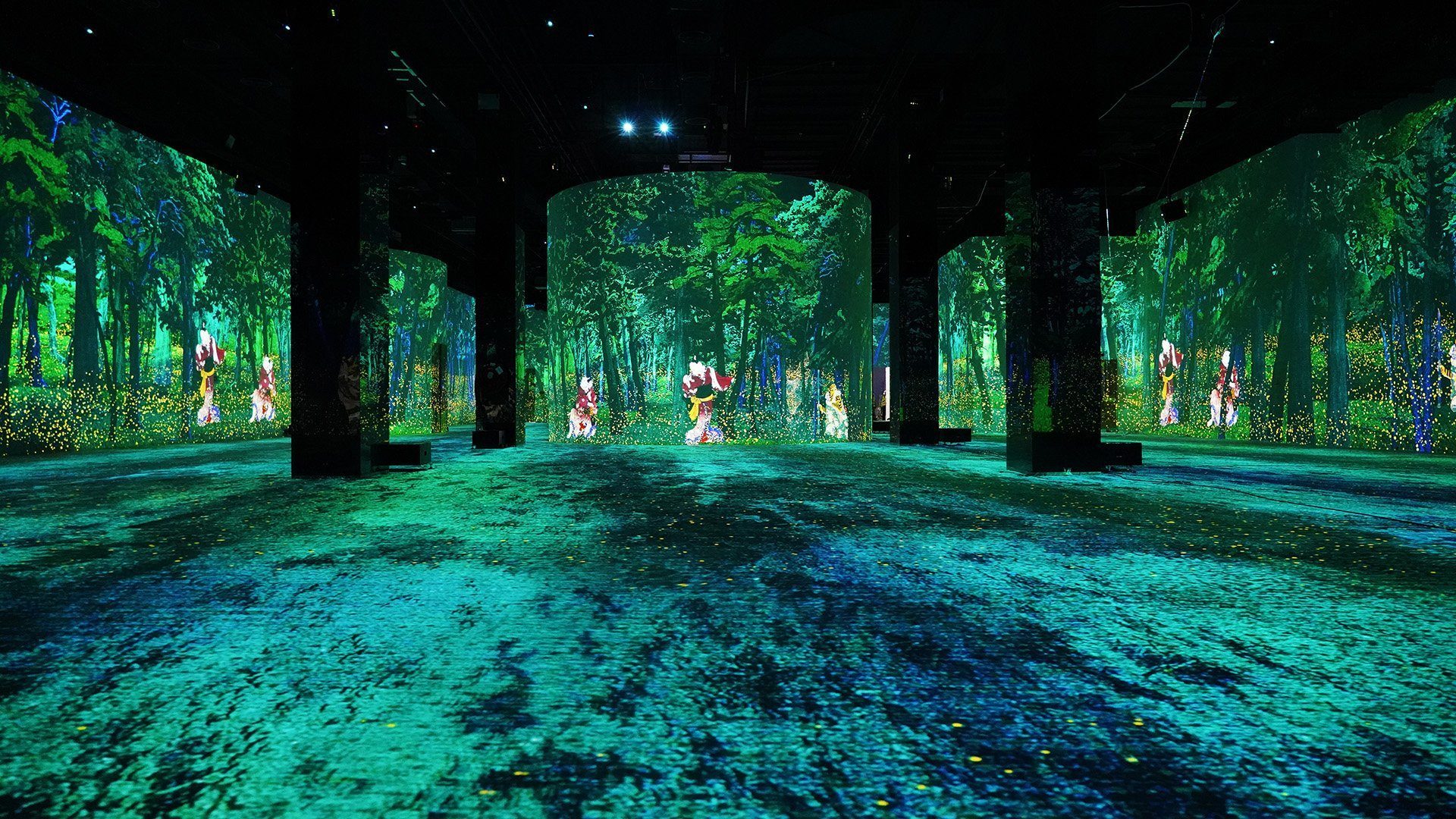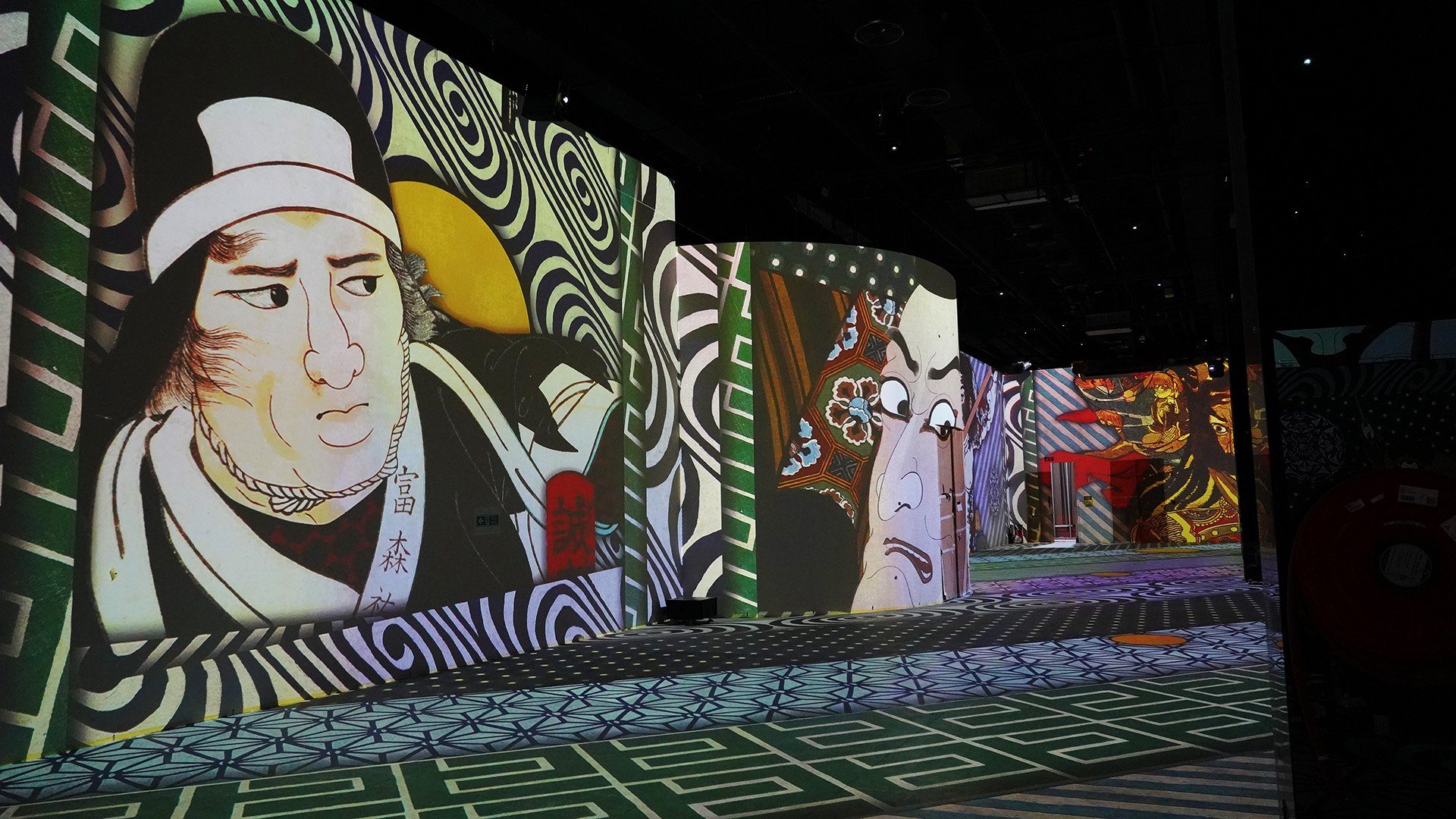 Modulo Kinetic powers Infinity des Lumières, the Gulf region's largest digital art center
The GCC's largest and most advanced digital art gallery is about to open. Located in Dubai, UAE, Infinity des Lumières will bring to life artworks of the most iconic painters and contemporary artists. To make this immersive art experience happen, a solid AV system has been installed with 130 video-projectors, 58 speakers, and +40 x Modulo Kinetic media servers by Modulo Pi.
Infinity des Lumières is the fruit of the collaboration between InfinityArt, and Culturespaces Digital, leading creator of digital art centers, including the renowned Atelier des Lumières in Paris.
Located in the iconic Dubai Mall in Downtown Dubai, Infinity des Lumières will offer a memorable multi-sensory experience. Spread across an area of 2,700 sqm, visitors can submerge themselves into Van Gogh's The Starry Night, Dreamed Japan "The Images Of The Floating World", and an exclusive digital creation, Verse by Thomas Vanz.
This dynamic approach to art relies on a monumental projection on walls and floor. The 3,300 sqm projection area is powered by 130 x Barco video-projectors, as well as 39 x Modulo Kinetic media servers by Modulo Pi. The kit consists in 3 x Modulo Kinetic Designer workstations, and 36 x Modulo Kinetic V-Node servers equipped with 4 outputs.
Since the opening of Atelier des Lumières, Modulo Kinetic has become the exclusive media server for the digital art centers by Culturespaces Digital: Carrières de Lumières (Les Baux-de-Provence, France), Bunker de Lumières (Jeju island, South Korea), Bassins de Lumières (Bordeaux, France), and now Infinity des Lumières (Dubai, UAE).
For Infinity des Lumières, the project technical study and A/V integration was managed by Cadmos. If teams of Cadmos are familiar with Modulo Kinetic, working with the media server was a first for Steve Critchley, Head of Audio Visual at Infinity des Lumières: "I've worked with rock solid hardware and software media servers for 10 to 15 years, but I never worked with Modulo Kinetic before. At first, it worried me, but then I started playing with it and I loved it" says Critchley.
As a fully integrated media server solution, Modulo Kinetic can be used across the complete workflow, including study, simulation, edge blending and warping, as well as show control.
Starry Night, Dreamed Japan and Verse exhibitions, will run simultaneously at Infinity des Lumières, guiding visitors through diverse imaginative worlds, where images come to life as a wondrous animated symphony of light, color, sound, movement and rhythm. The three exhibitions represent a total duration of 62 minutes played by Modulo Kinetic.
To deliver a seamless projection across the +240 million pixels canvas, teams of Infinity des Lumières could rely on Modulo Kinetic's warping tools, including 3D calibration as well as the X-Map, an exclusive 2D mapping function available in Modulo Pi media servers. Maintaining a seamless projection is quite a challenge in this particular venue as explains Critchley: "The building moves a lot because we are in a mall. It causes a huge amount of movements. It is also due to the heat difference between the inside and the outside, as well as during the day and the night."
To optimize the warping process, several technicians could simultaneously work with the Modulo Kinetic Warp Remote application to handle geometry from their laptop, while being close to the projection areas.
Besides video, Modulo Kinetic handles 23 x audio channels through Dante soundcard to play the soundtrack of each exhibition.
Show control is also performed through Modulo Kinetic and allows to control the video-projectors, as well as 52 x architectural lighting systems, and 27 x service lights: "With very little training experience with Modulo Kinetic, we've been able to pick it up, run with it, and produce our own show control. Show control is one of my favorite things. The UI is just brilliant" says Critchley. On this project, Modulo Kinetic communicates with external devices through a variety of protocols including OSC, UDP, TCP or Art-Net.
Using the media server's UI Designer, the AV team could easily create custom show control panels to launch a variety of tasks from any device. "I have a custom UI on my phone, so when I am doing site visits, I can jump around wherever I need to, I can launch or stop elements of the show" comments Critchley.
In addition, Infinity des Lumières is also home to the largest digital facade in The Dubai Mall – a magnificent art projection with a total display area of 200 sqm and 379 LED screens – where mall-goers will be captivated with living dynamic art. Powered by 1 x Modulo Kinetic Designer workstation and 3 x Modulo Kinetic V-Node servers equipped with 4 x 4K outputs, the 40 x 5 meters display will feature custom creations of studios from around the world.
After Cadmos has completed the integration, the AV system and daily operations with Modulo Kinetic will be handled by a team of local technicians headed by Steve Critchley: "I'm already very comfortable with it, and most of the team are, even junior techs" notes Critchley. "Modulo Kinetic is a very powerful solution, and again, very easy to use."
About Infinity des Lumières
Infinity des Lumières is the ultimate immersive digital art experience in the Middle East, and the biggest digital art venue in the GCC region. With 130 projectors and 58 speakers, in an impressive 2,700 sqm venue within The Dubai Mall, it brings to life iconic and contemporary art through 3,000 HD digital moving images. Its digital facade is the largest within the Dubai Mall – a magnificent art projection with a total display area of 200 sqm, while its Boutique is an experience in its own right, accessible directly from the mall and open to everyone. As the regional epicenter of pioneering cultural expression, Infinity des Lumières provides infinite possibilities to be at the center of art, fully immersed and connected to it.
More info: www.infinitylumieres.com