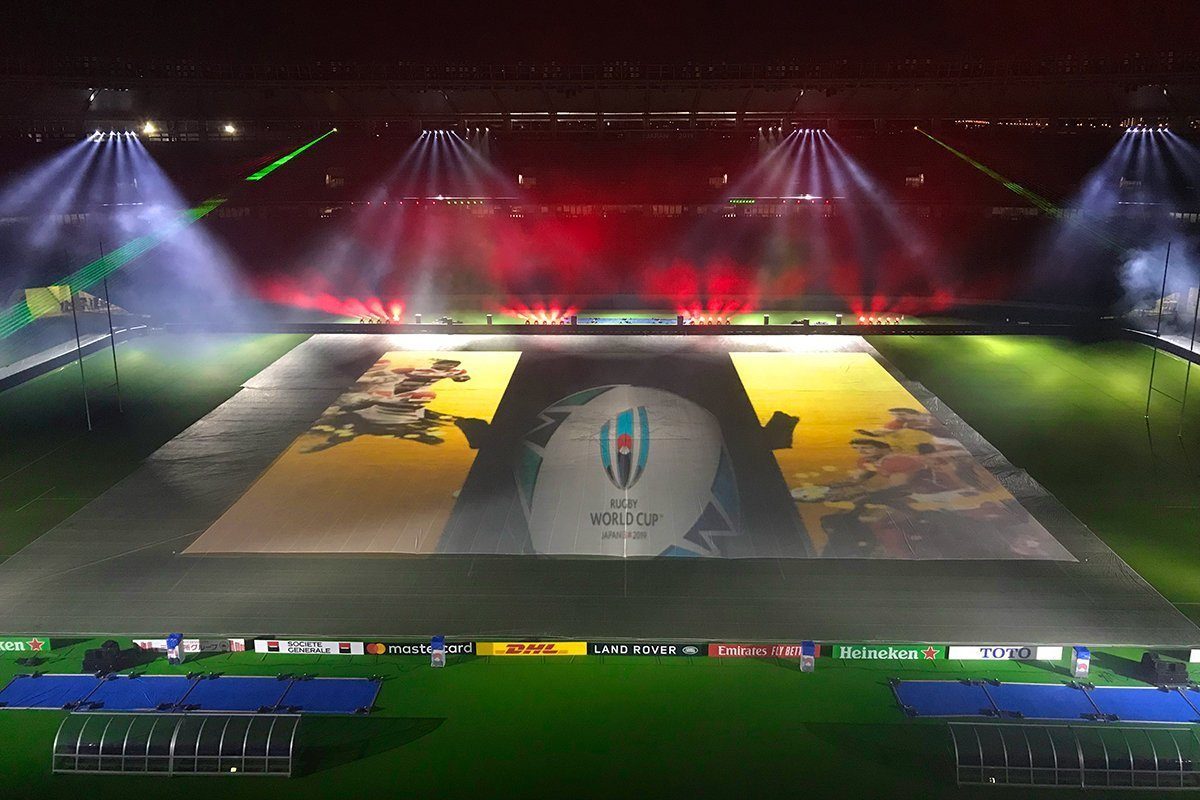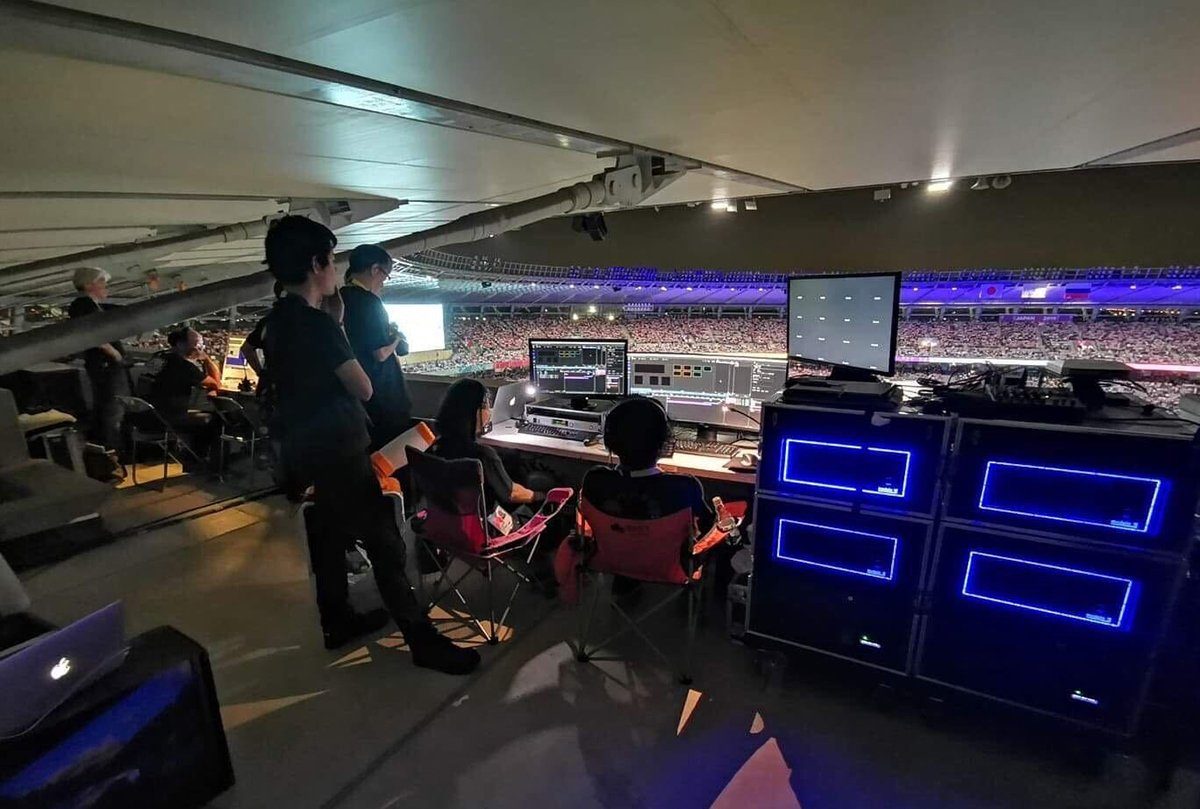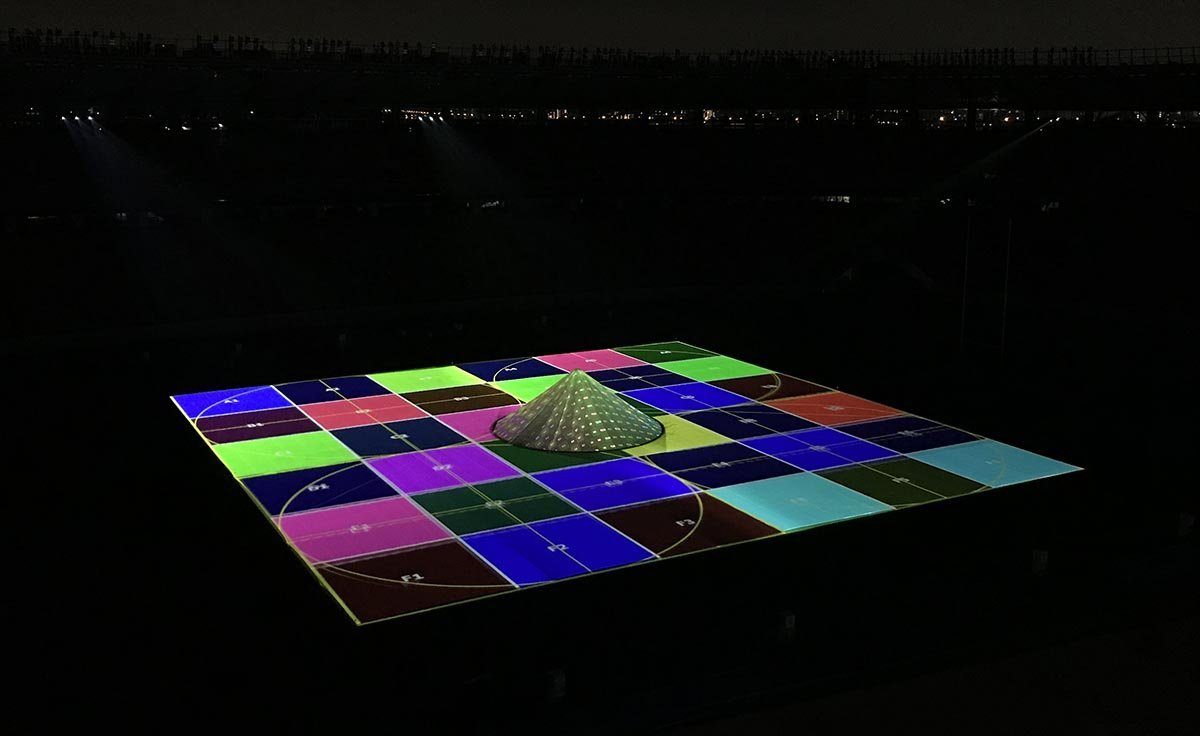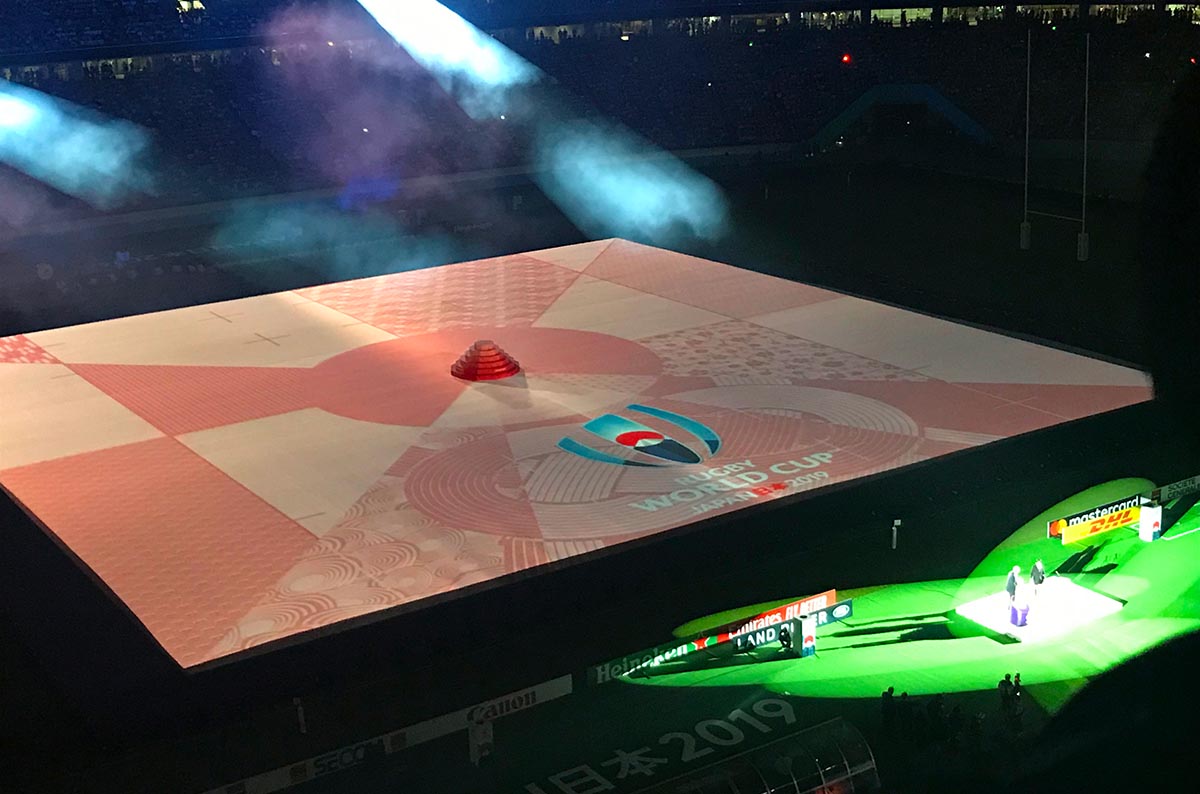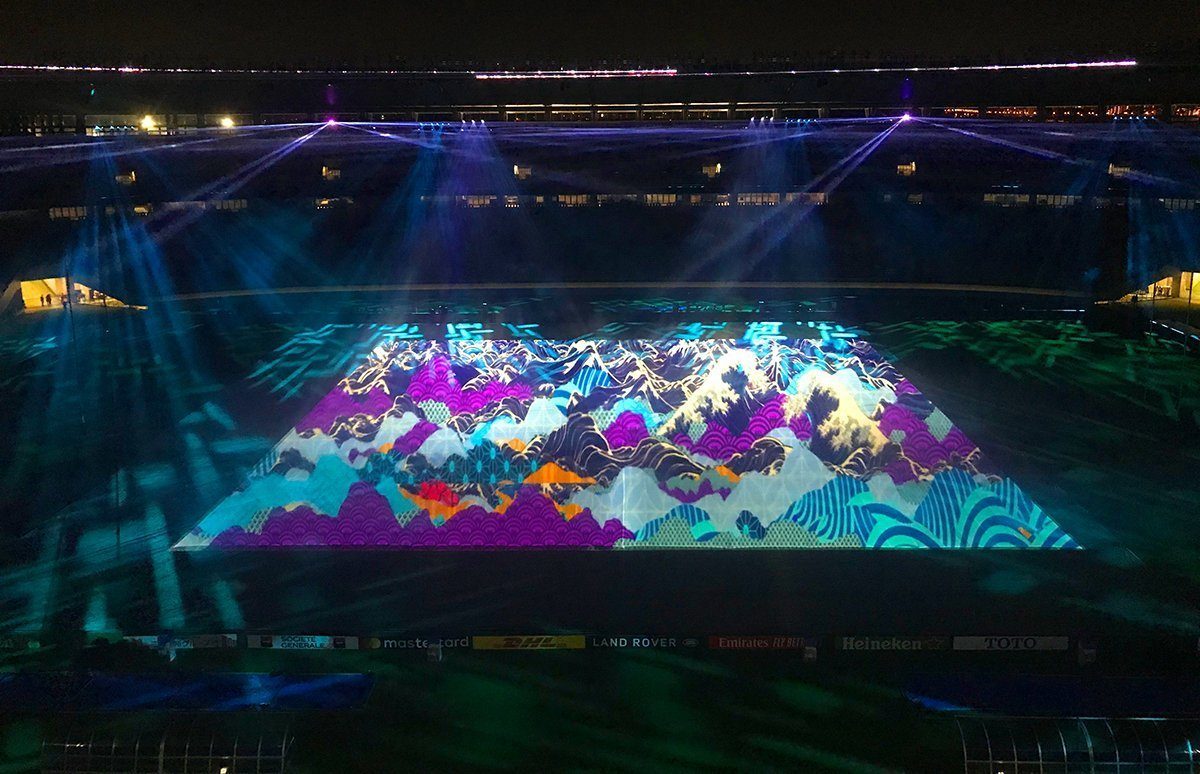 Highlights
Distributor: Mileruntech Co. Ltd.
Technical solution: S.C.ALLIANCE Inc.
Technical Production: TeruhisaUchida (S.C.ALLIANCE Inc.)
Modulo Kinetic Operator: Daisuke Sawada, Masami Yamanashi (S.C.ALLIANCE Inc.)
Photo: S.C.ALLIANCE Inc.
The Rugby World Cup 2019 ceremonies with Modulo Kinetic
For the opening ceremony of the Rugby World Cup 2019 in Japan, Space Creators Alliance Inc. relied on the Modulo Kinetic media server.
About 45,000 people attended the opening ceremony at Tokyo Stadium, which featured projection mapping that blended Japanese tradition with rugby.
A total of 18 video-projectors was used to handle two types of projections: A large screen spread across the field, and a three-dimensional screen in the shape of a mountain that appeared in the center of the screen, representing the Mount Fuji.