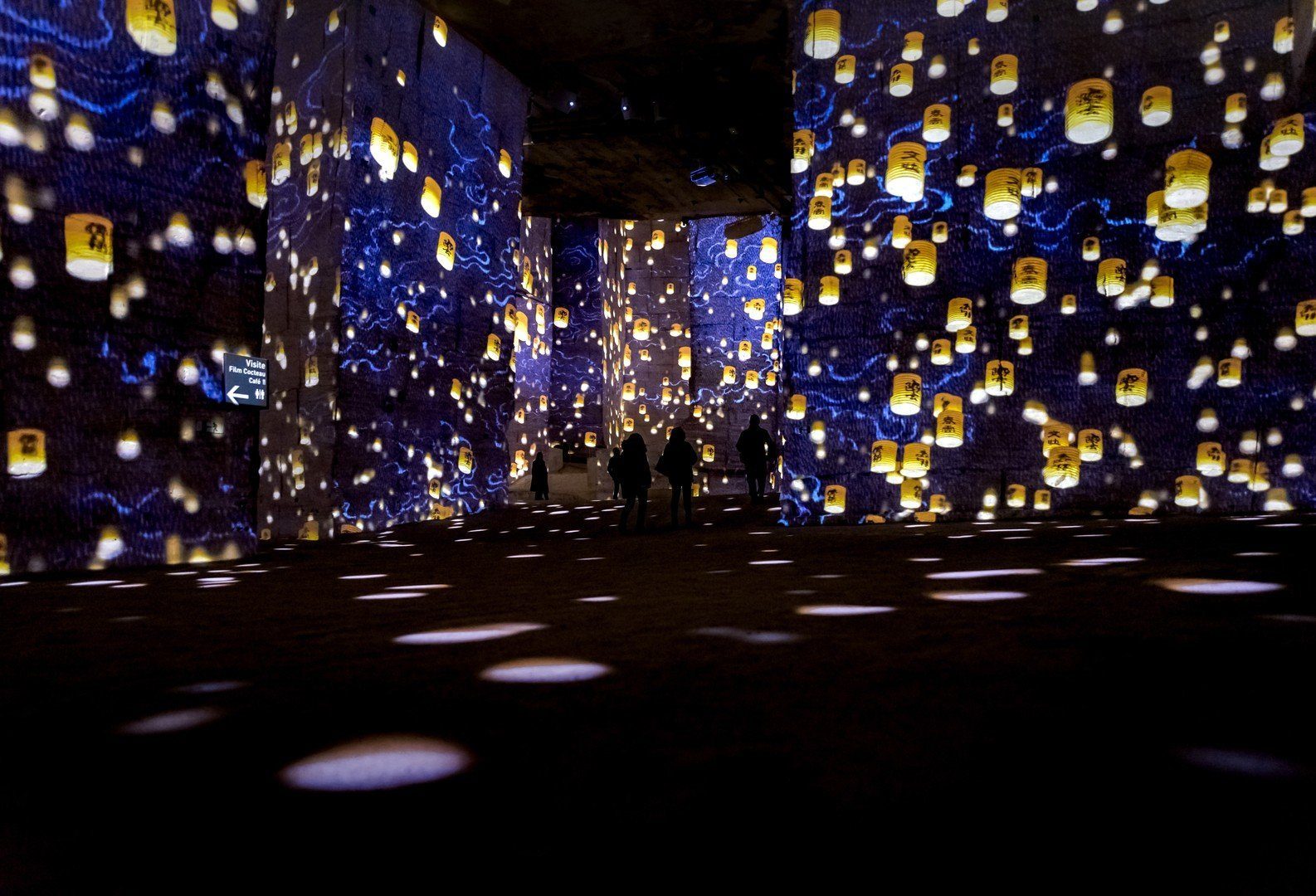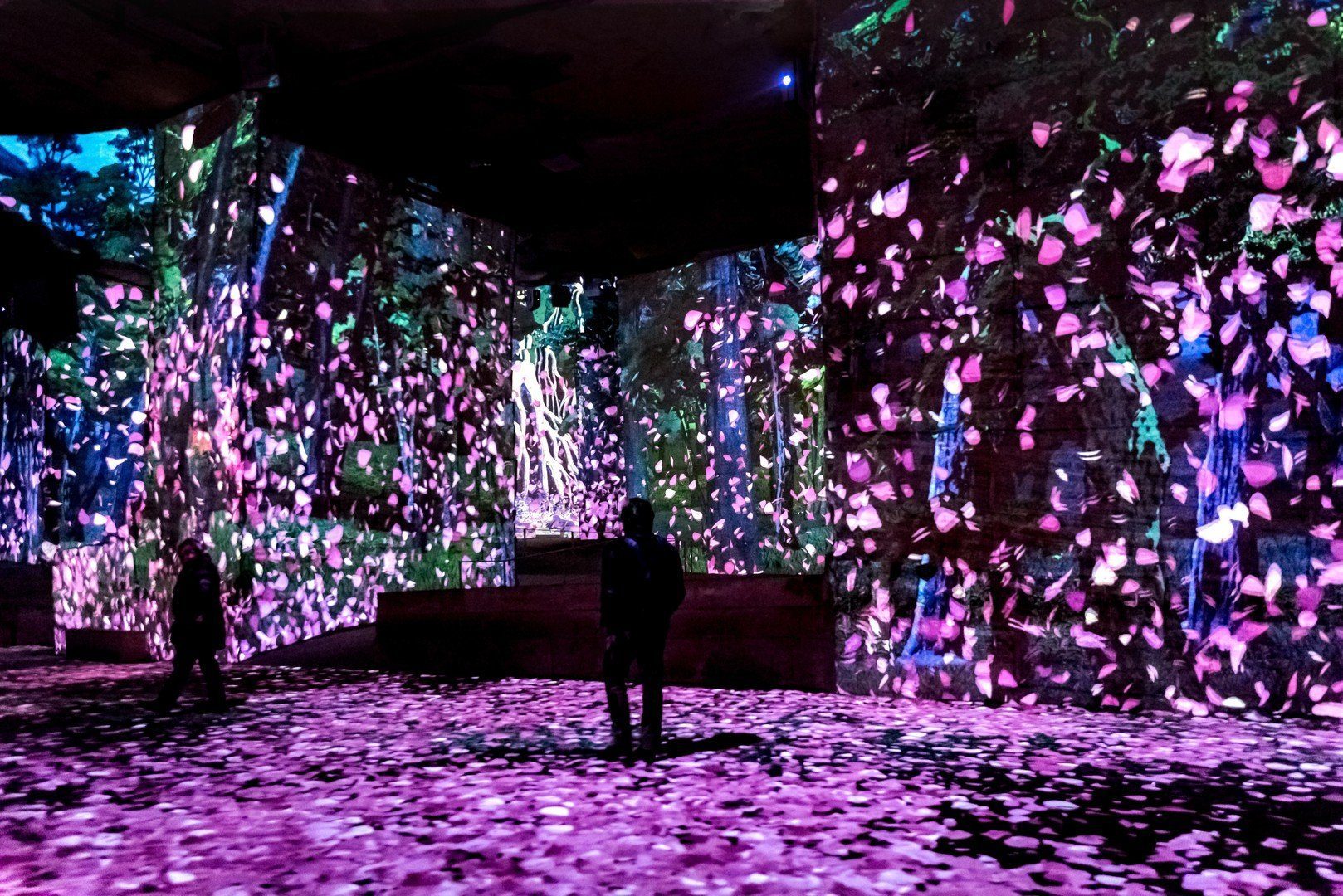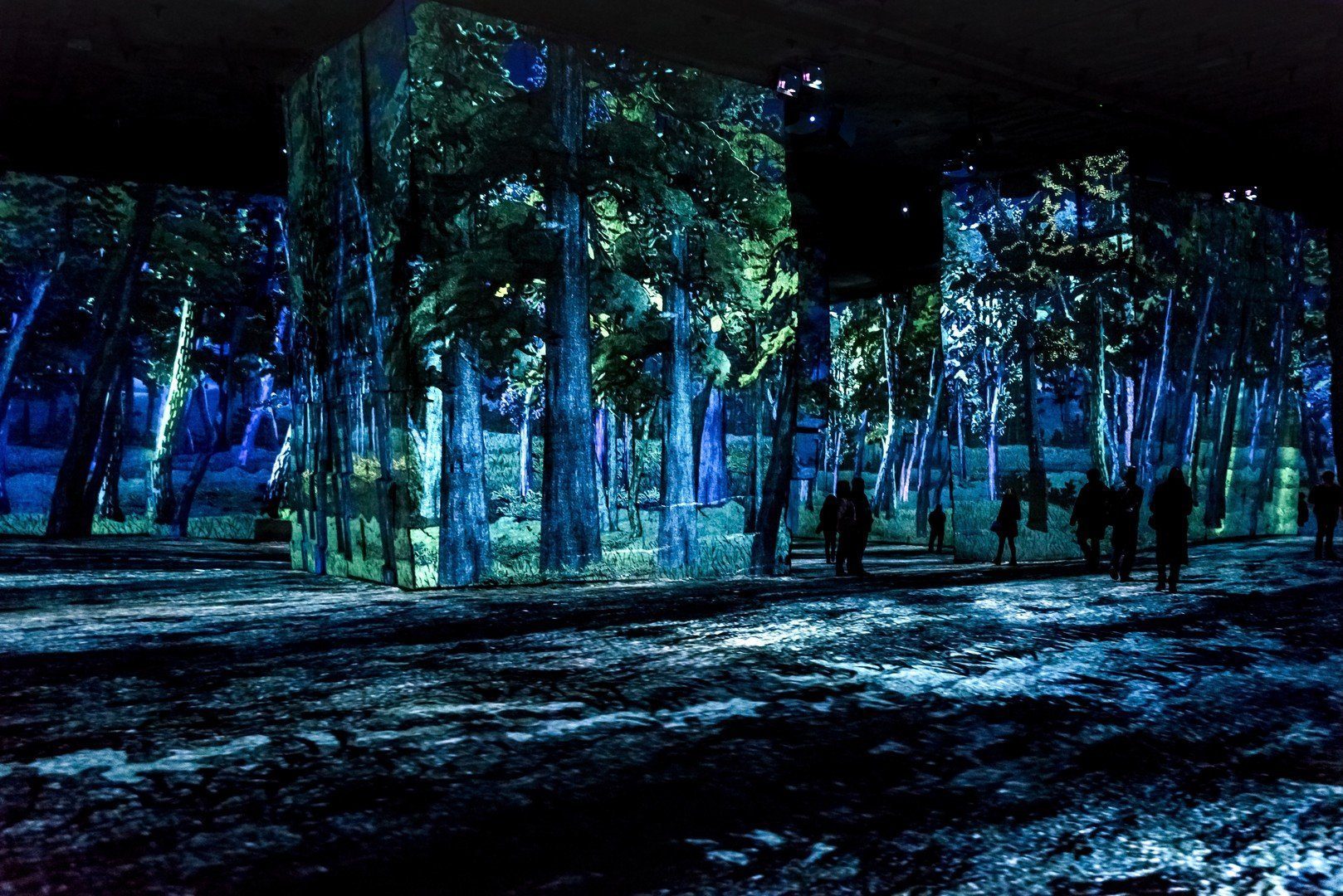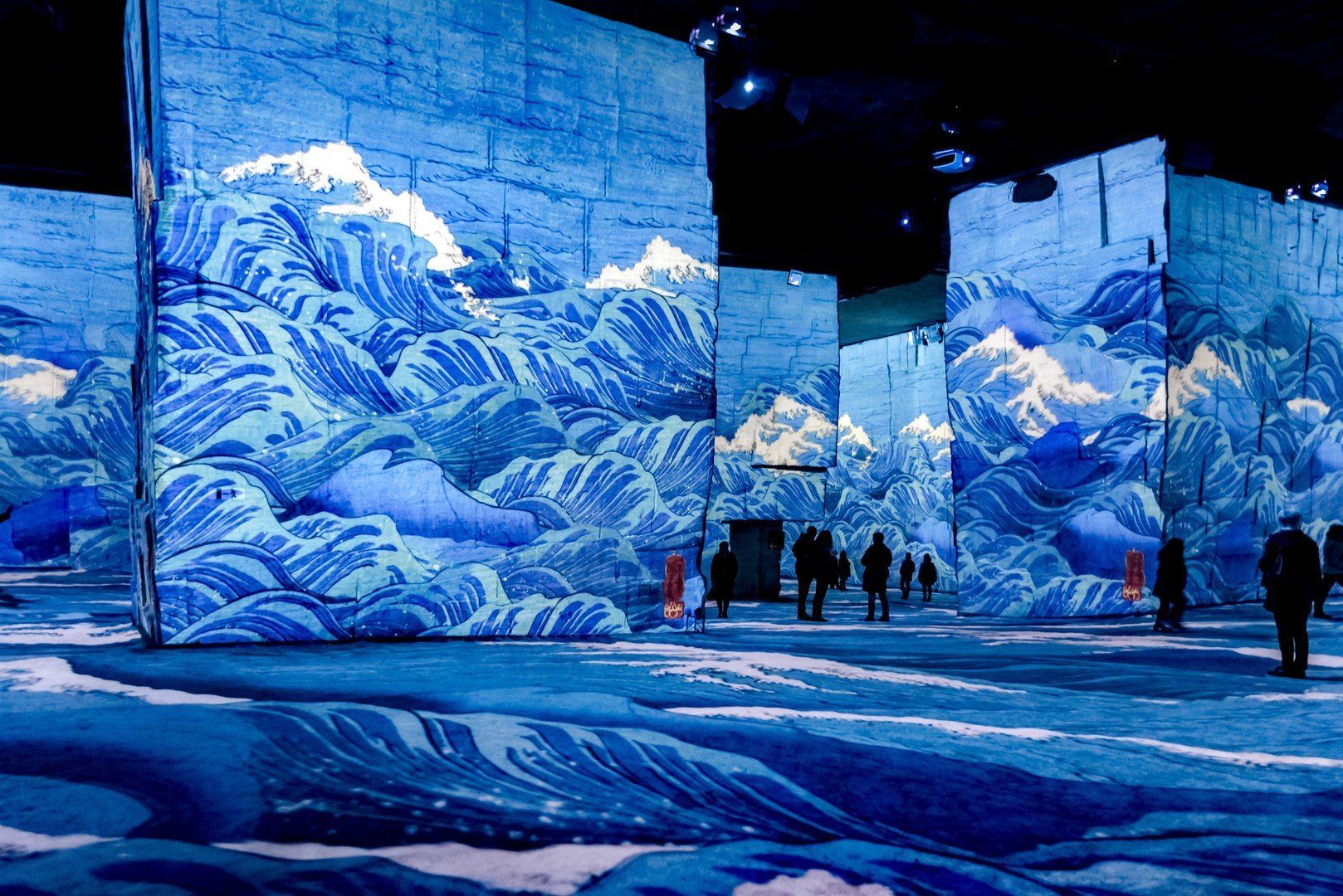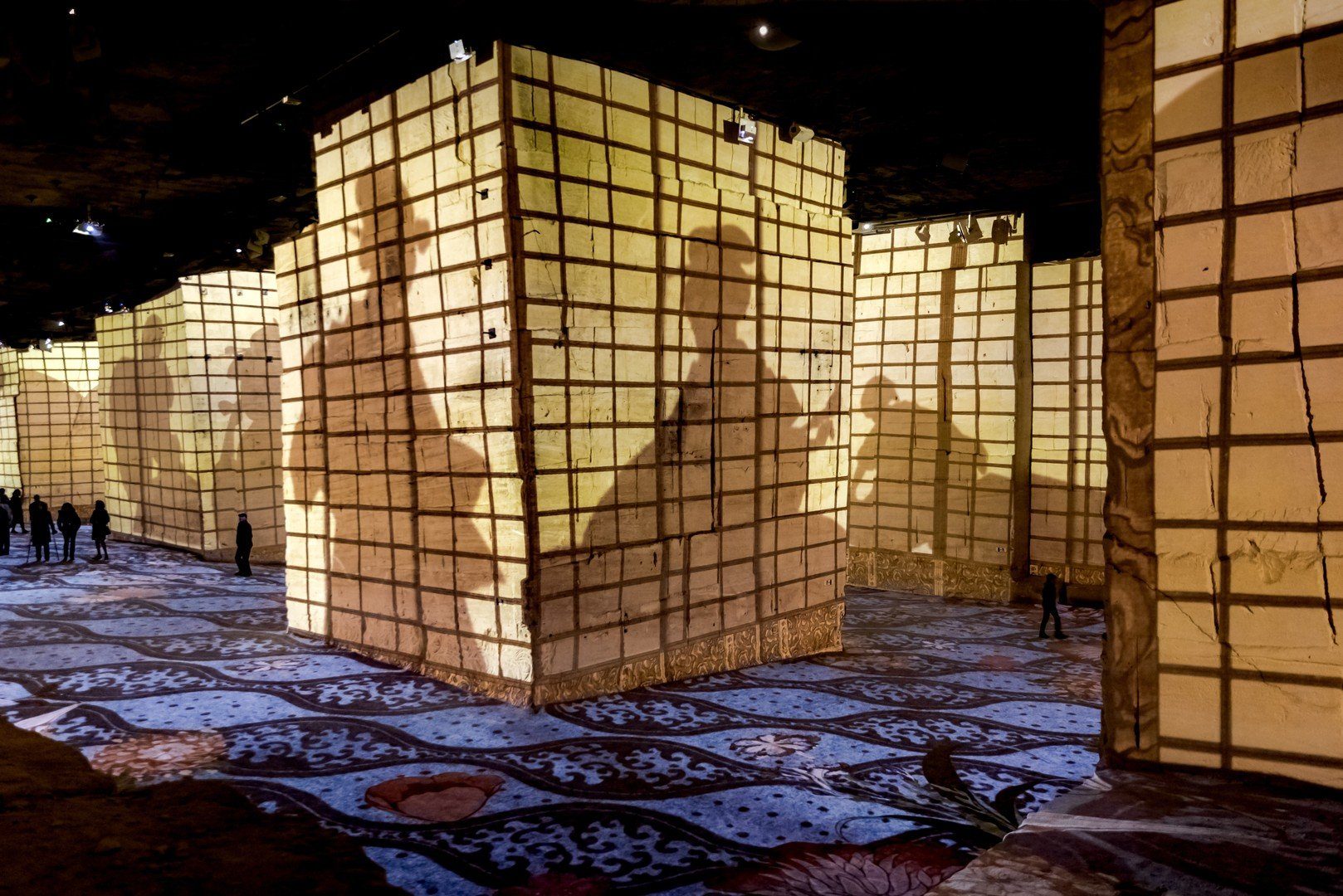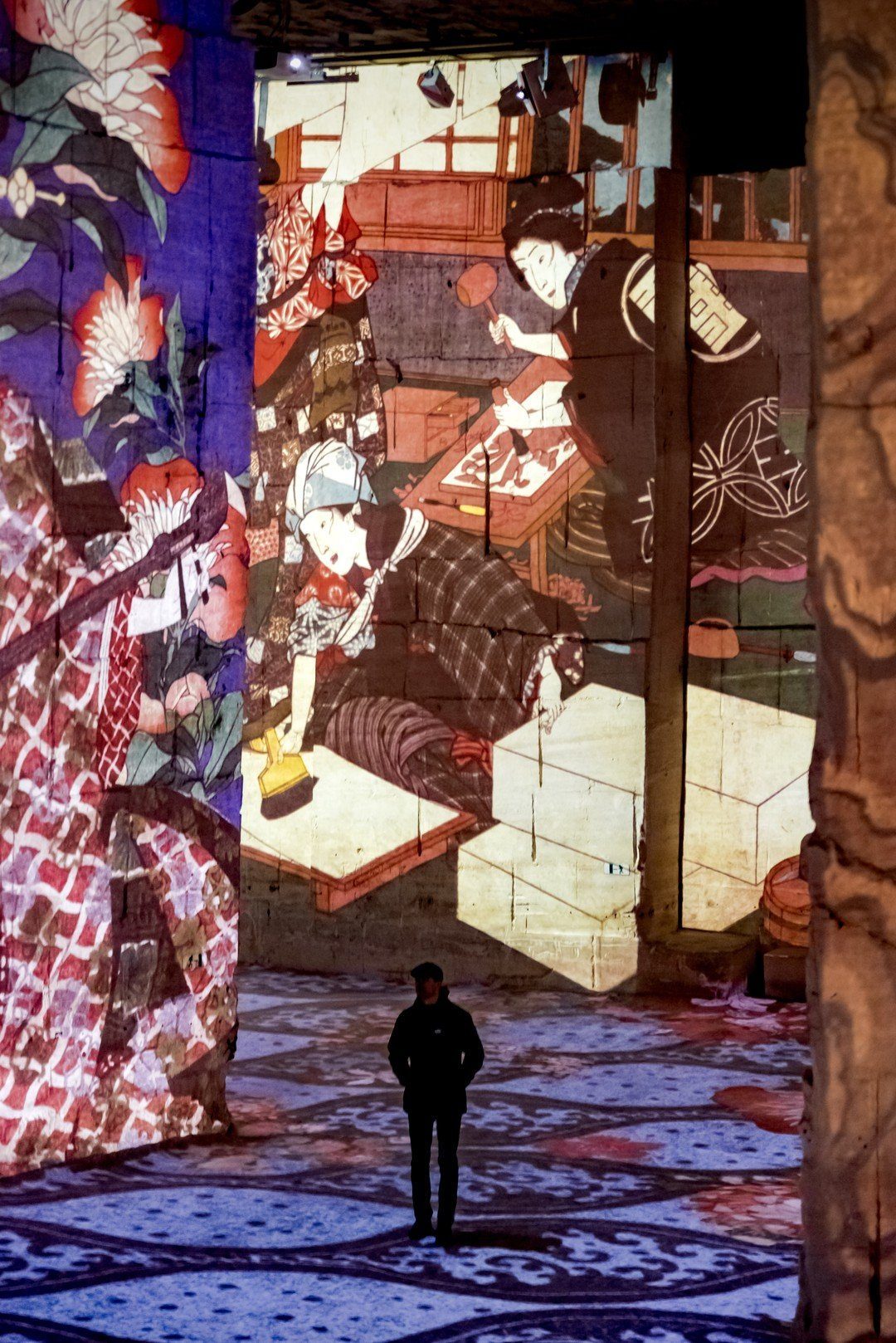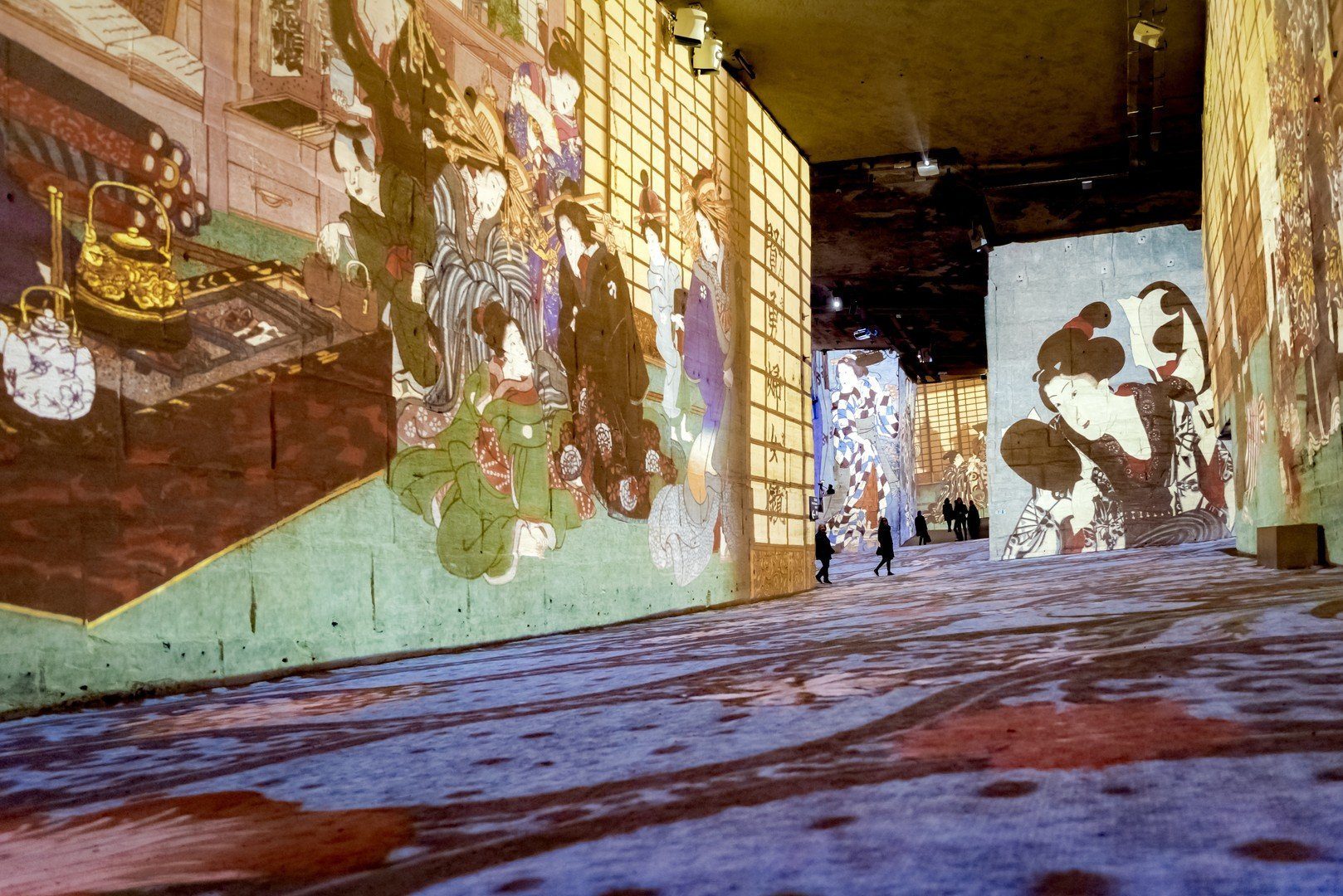 Highlights
AMIEX® by Culturespaces
Content Production: Danny Rose
Photos: © Culturespaces / E.Spiller
Dreamed Japan
2019 – Carrières de Lumières , Les Baux-de-Provence – France
Between two screenings of "Van Gogh: Starry Night" , discover a short program focusing on Japanese art.
"Dreamed Japan, Images of the Floating World" offers visitors a journey into the Japan of the collective imagination—the Japan of the geishas, samurai warriors, and spirits. This production was inspired by the Japanese prints that began to circulate in Europe in the second half of the nineteenth century, when trade opened up between the West and Japan.
Carrières de Lumières shows an impressive AV system with 97 video-projectors, and 28 x Modulo Kinetic media servers (3 x Modulo Kinetic Designer + 25 x Modulo Kinetic VNode).