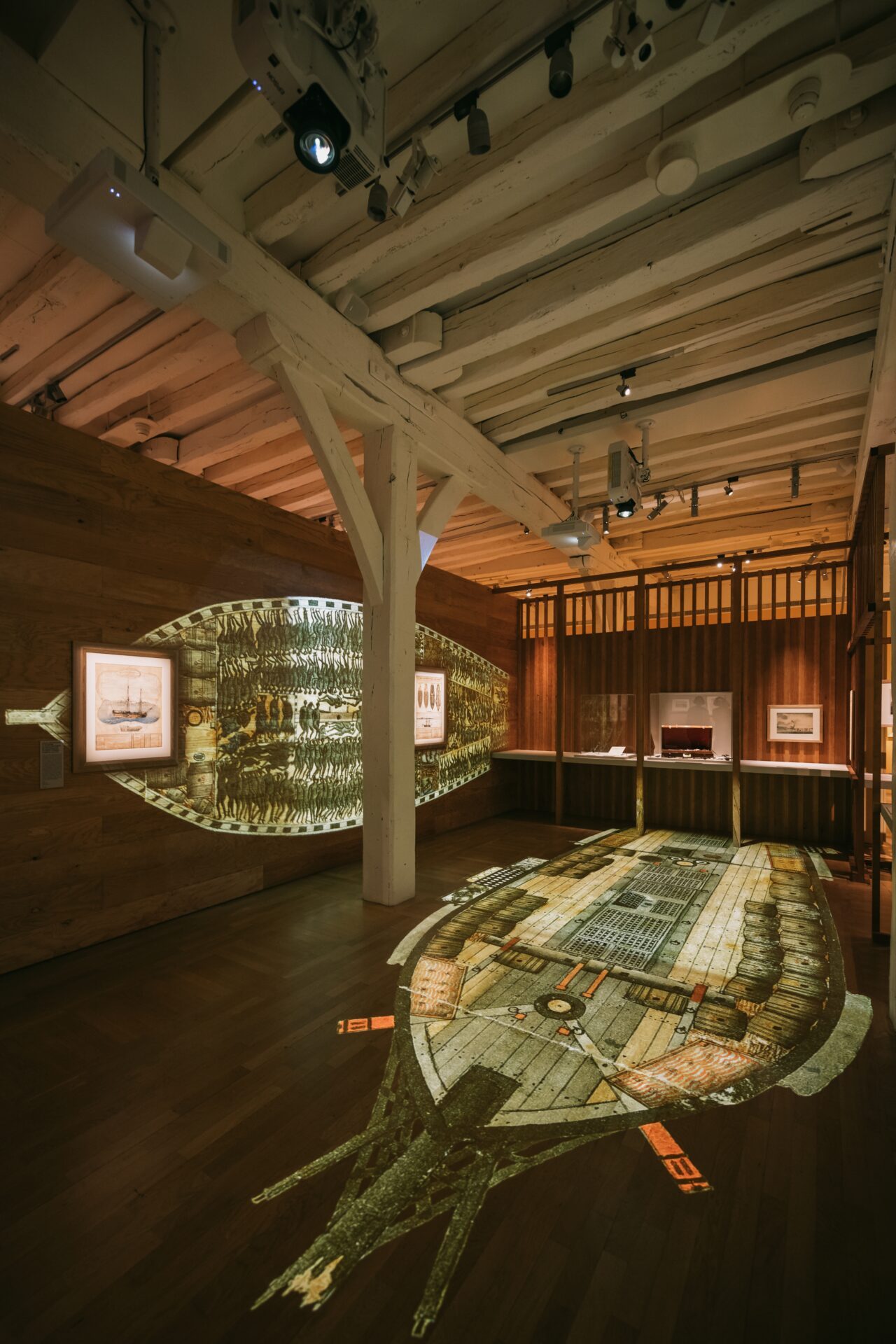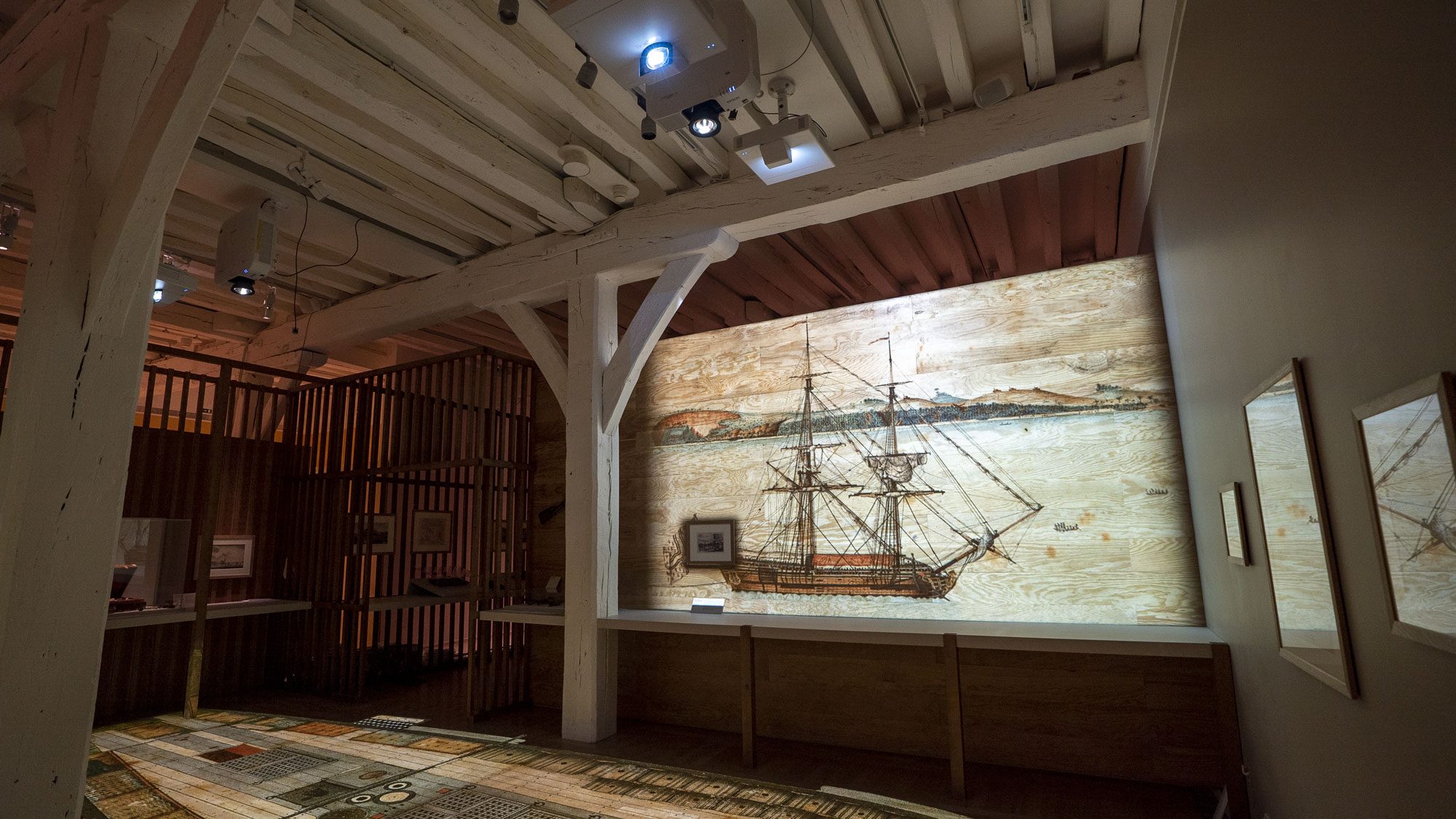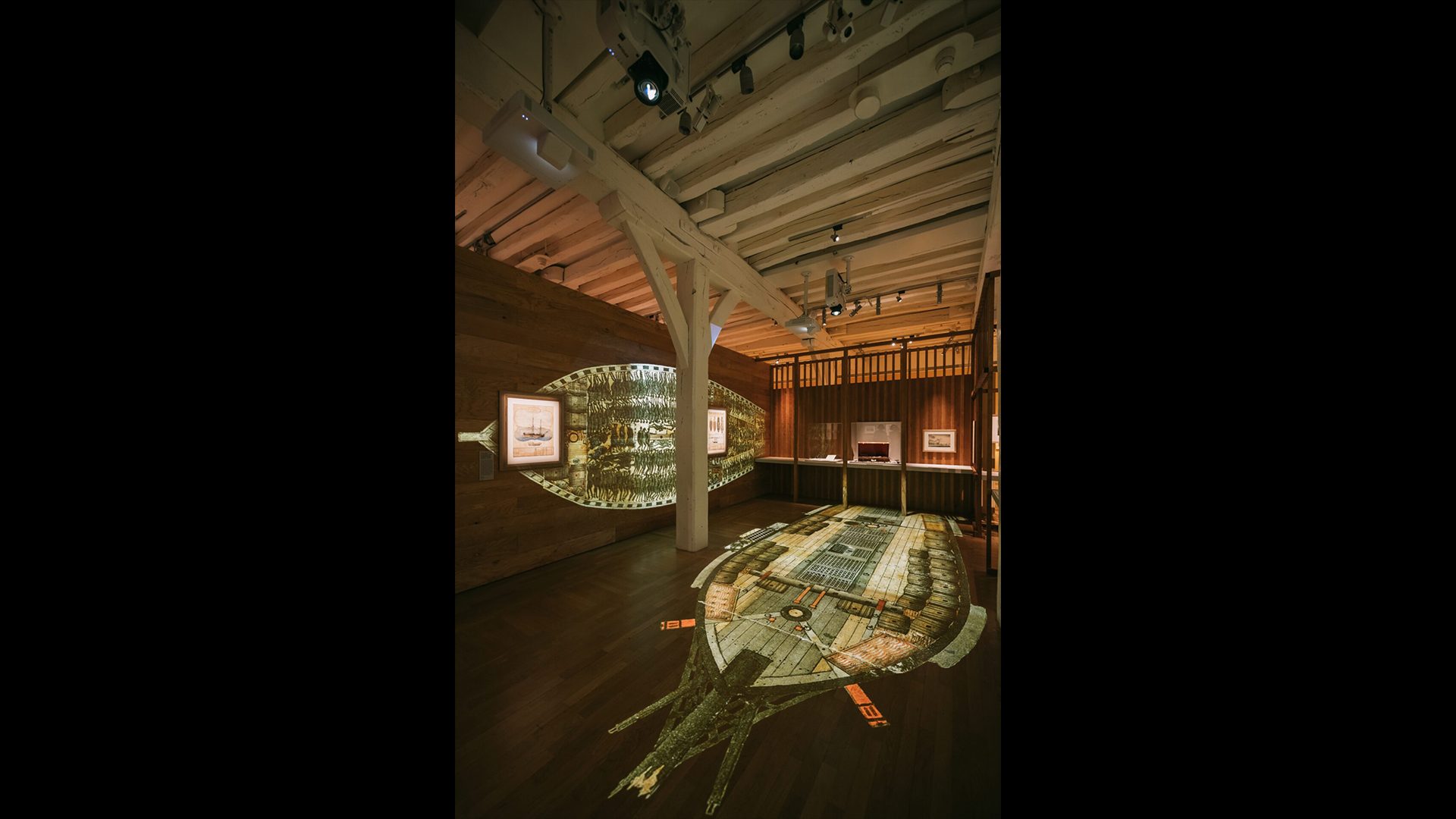 Immersion in the abyss of transatlantic slave trade with Modulo Pi's media servers
The History Museum of Nantes focuses on the troubled past of the city and its role in the transatlantic slave trade through a dedicated exhibition. Part of the exhibition is immersive to make visitors aware of the conditions on slave ships. The immersive section relies on 5 x Epson video-projector powered by 5 x Modulo Player Nano media servers by Modulo Pi.
From October 16, 2021, until June 19, 2022, the History Museum of Nantes offers to revisit a dark side of the city's history through the exhibition The Abyss, Nante's role in the slave trade and colonial slavery, 1707-1830.
Between the 18th and 19th centuries, more than 500.000 slaves embarked on slave ships in Nantes to cross the Atlantic.
To raise awareness about the conditions encountered during the Atlantic crossings, an immersive section has been created to plunge the audience in La Marie-Séraphique, a late 18th century slave ship that made several voyages out of Nantes.
Electroson Studio was entrusted with the setup of the immersive room. To project on the floor, 2 x Epson EB-L1050U video-projectors were installed, as well as 3 x Epson EB-800F for the surrounding walls.
The video-projectors are powered by 5 x Modulo Player Nano by Modulo Pi. The media server equipped with one output was chosen for its compactness. There was no need for a control room as the small factor media servers could be installed next to each video-projector.
The Modulo Player Nano servers are responsible for audio and media playback for the whole room, as well as soft edge blending for the floor.
One of the Modulo Player Nano comes as a master and is connected to a multichannel audio mixer for sound spatialization in the room. It is also linked to a DMX/Art-Net interface to allow the control of the room's lighting atmosphere.
The Modulo Player Nano master server is synced with the museum's Crestron automation system. A Stream Deck control pad is also available to quickly control the Modulo Player Nano servers whenever needed.