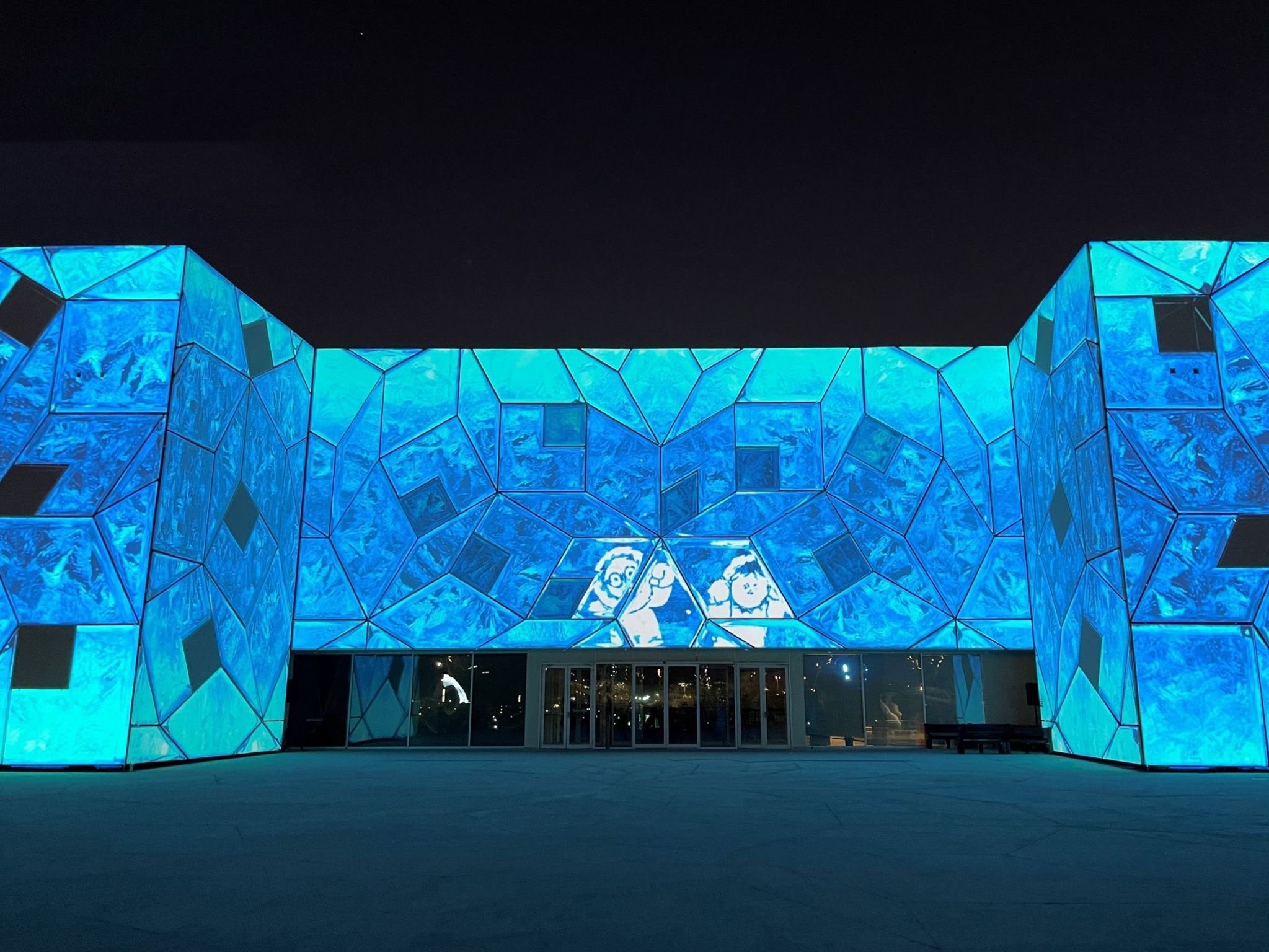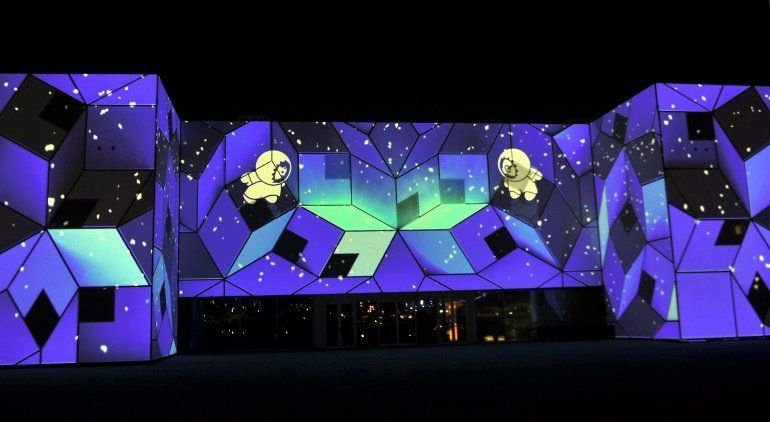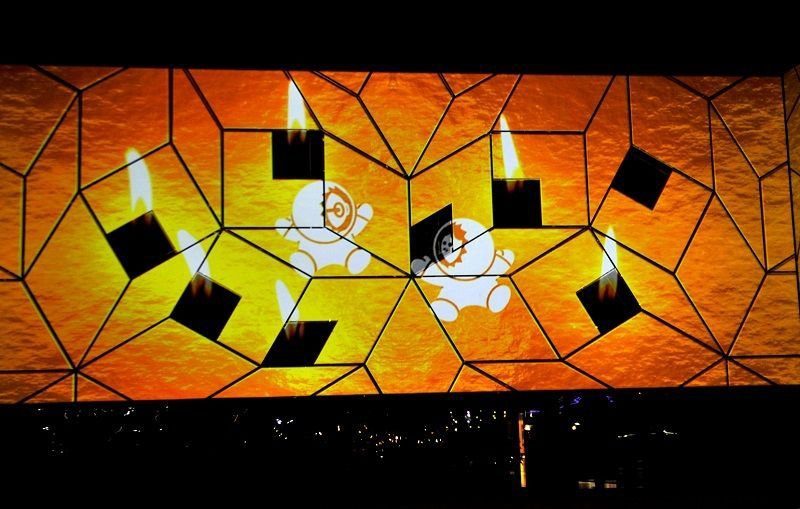 Anooki mapping experience in Doha relies on Modulo Kinetic
In February 2021, the Qatar Foundation was transformed into a night-time playground for two Inuit-inspired characters with a serious message to send about the importance of protecting our planet – The Anooki.
Featuring an immersive light show and a series of inflatable characters installed on buildings across Education City, the Anooki experience aimedto raise awareness about the effects of climate change.
Explaining the journey of the two characters, the Anooki's house was melted by global warming, so now they run around the world and discover different cities.
The Anooki's artistic 3D Projection Mapping event in Education City comprises an 8-minute video mapping light show illuminating Penrose House (LAS Building).
Qvision worked with its partner VLS to produce and bring this live spectacular 3D mapping show to Doha. The show relied on 10 x Christie Boxer 4K30 video-projectors and 3 x Modulo Kinetic media servers.